Due for a cinema release in August 2023, and with a cast including Orlando Bloom, David Harbour, Emelia Hartford and Geri Halliwell Horner, Sony has released a short Gran Turismo Movie Sneak Peak Video.
Videogame adaptations don't usually tend to fair well, but it's taking a slightly different tack by being based on the true story of Jann Mardenborough (played by Archie Madekwe), who won the 2011 Nismo PlayStation GT Academy competition and has since raced professionally in GT3, Super GT, Formula 3 and LMP2 series, including at the Le Mans 24 Hours, and Macau Grand Prix. And it's directed by Neill Blomkamp (District 9, Elysium, Chappie and Demonic).
So will it join the list of great modern motorsports movies, alongside films including Senna,Rush, and Ford vs Ferrari?
It's hard to tell from a 60 second video, but there are some interesting details to spot in the brief minute of action.
The Nissan GT-R35 Nismo is featured in all white, as part of the GT Academy section of the film. And there's a clip seemingly replicating the in-game chase camera from Gran Turismo. Along with a Ligier JS PX, which also uses a Nissan-based twin-turbo 3.8 litre V6 engine. Which suggests the film features some action replicating the 2014 24 Hours of Le Mans, as Mardenborough competed in the event for OAK Racing in a Ligier JS P2 alongside Alex Brundle and fellow GT Academy graudate Mark Shulzhitskiy.
Looking at the race footage, it appears that filming took place at the Hungaroring and Slovakia Ring, with other circuits being used to stand in for the Circuit de la Sarthe. Which isn't unusual (for instance Brands Hatch was used to replicate various tracks, including the Nurburgring in Rush, along with Snetterton doubling as Fuji raceway). Filming began in November 2022 and was finished in December.
The clip featured as part of the 2023 Sony CES press conference, with Blomkamp and others referencing the use of Sony Venice 2 cameras and Rialto extension system to allow filming inside the tiny cockpits of the prototype cars, and letting them simulate the views familiar to anyone who has played Gran Turismo. Including the cockpit and behind-the-grille angles.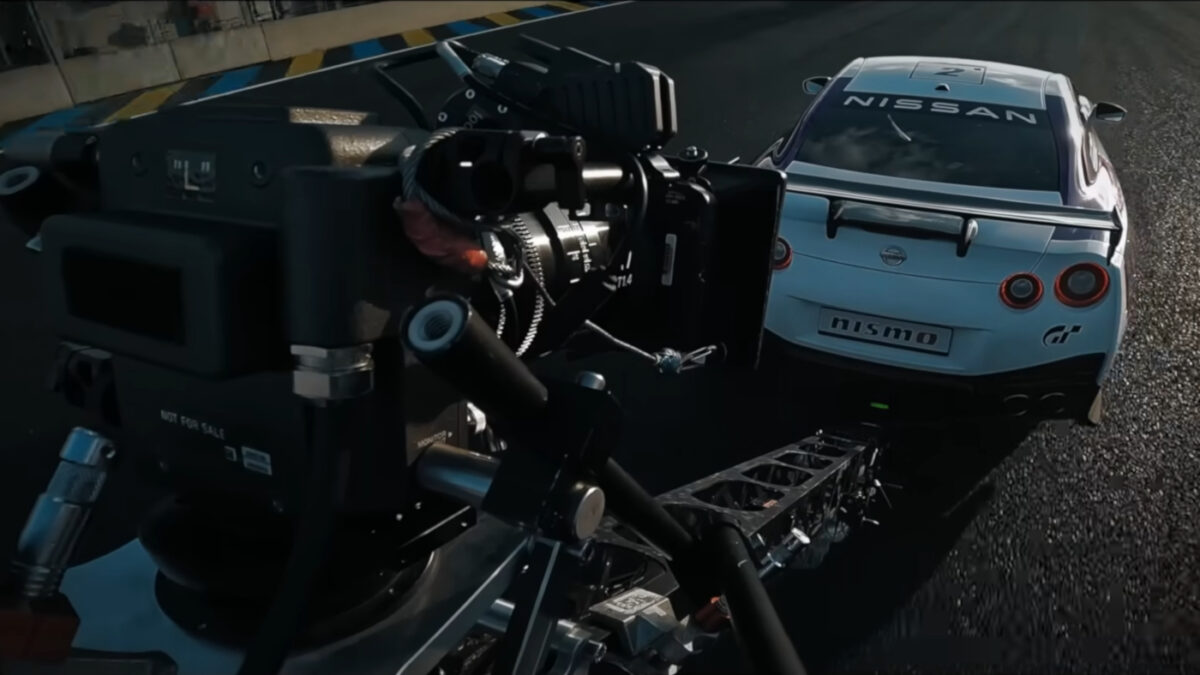 The Gran Turismo film is set to be released on August 11th, 2023 by Sony Pictures Releasing, produced by PlayStation Productions and Columbia Pictures.
In the meantime, you can keep up with the latest title in the GT franchise, Gran Turismo 7, with all the latest news, updates and esports, here. Or in our Gran Turismo 7 car list and the Gran Turismo 7 track list.
And if you want to create your own action, you can buy Gran Turismo 7 from the PlayStation Store or pick up physical copies from retailers including Game and Amazon.