The next concept car to be added to Gran Turismo 7 has been unveiled during the 2022 World Finals event. And with the Ferrari Vision Gran Turismo revealed for GT7, it'll be available to sim racers in December 2022.
With the Maranello firm asked to design an ideal GT by Kazunori Yamauchi, they've created a single-seater with a more extreme 3 litre V6 hybrid engine based on the one which will power the new Ferrari 499P hypercar at Le Mans in 2023. And with three electric motors, you get a total of 1338 horsepower to play with.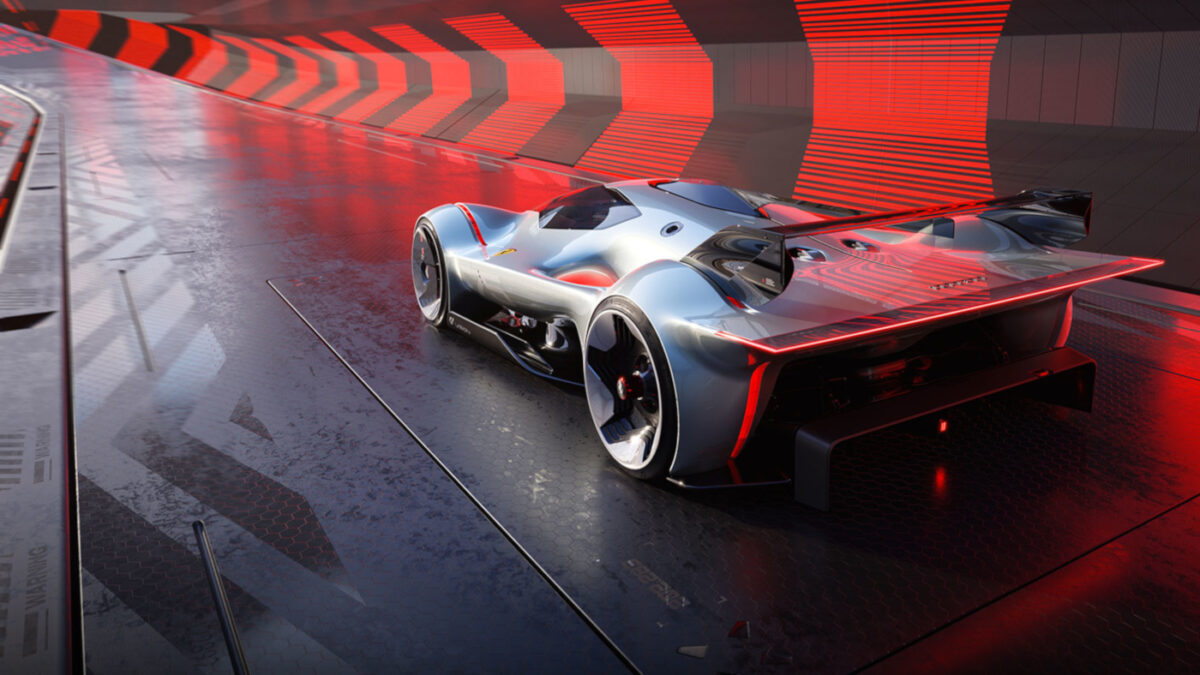 To cope with all that power, the liquid silver GT car appears to be all-wheel drive, and sports a large rear wing, diffuser and wheelarch air vents, along with a flat carbon fibre floor. Along with the performance-led styling, Ferrari have also used high tech, transparent materials to display the steering wheel components.
"The collaboration with Gran Turismo represented a possibility of giving life to a unique project that was developed within the Advanced Design department of our Styling Centre. We wanted to create a vision of the future designed without constraint, but born from Ferrari's unrivalled understanding of engineering, aerodynamics and future technologies, and deliver it into the digital world for a whole new audience to experience," said Ferrari Design Director Flavio Manzoni. "With such freedom, designing the Ferrari Vision GT allowed us to create a style manifesto for the future of the marque; explore new languages and push the boundaries in all areas to produce a totally unique vehicle that we are confident the Gran Turismo audience and all Ferraristi will enjoy."
The Ferrari Vision Gran Turismo revealed for GT7 will be available to all players via Brand Central from December 23rd, 2022. Or on December 15th, if you sucessfully answered the Viewers Gift quiz questions during the Nations Cup Grand Final. That's the same day the concept car will be delivered to the Ferrari Museum in Maranello if you want to go and see it in the flesh.
Keep up all the latest news on Gran Turismo 7 or check out the latest reveals in our Gran Turismo 7 car list and the Gran Turismo 7 track list. You can obviously buy Gran Turismo 7 from the PlayStation Store or pick up physical copies from retailers including Game and Amazon.