Last updated on January 19th, 2023 at 05:31 pm
If you've ever struggled to explain your virtual motorsport hobby to friends and family, help might be at hand, as The Sim Racer film is available to stream now via Amazon Prime Video.
From personal experience, sharing some of the best racing films (Rush, Ford vs Ferrari, Senna or the classic On Any Sunday) has helped non-fans understand some of passion I have. And led to them taking more of an interest. The mix of real or fictional drama around the most exciting bits of racing action tend to be a bit more accessible to anyone with a casual interest in cars or motorcycles. So the same may be true of The Sim Racer.
Born out of the Covid-19 lockdowns, the plot follows Luke Wallace (played by Roman Boylen), who is down on his luck as an oval sim racer aiming to compete in the real world, and trying to prevent foreclosure on his house by winning the biggest virtual event of the year, the World 500, and a $20,000 prize.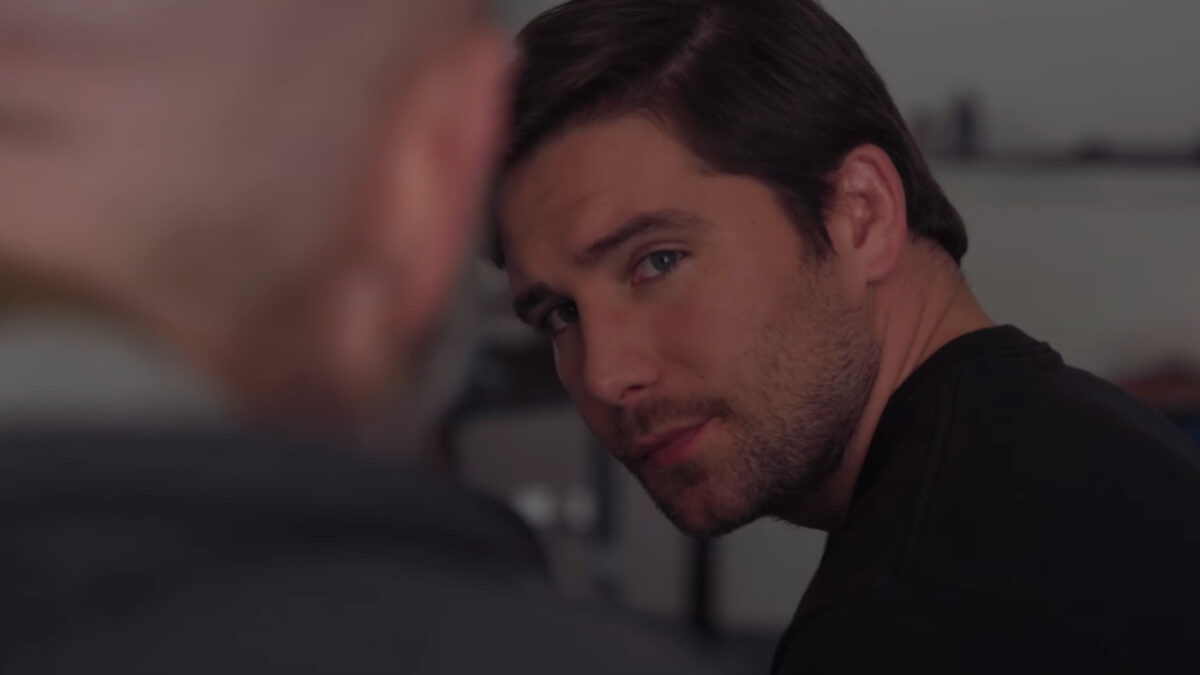 It echoes motorsport films such as Days of Thunder, as Wallace works with crew chief Bootie Burnes (Scott Oakley), and his friend Earl (Chris Wolfe). But that's not a bad thing, as people will want a familiar experience while they're getting used to the new idea of sim racing as a competitive sport. Including battling rival Shooter Jones (Bradley Harrison).
Written and directed by Brock Drury, who has also been a sim racer for years, the movie was released in cinemas with a premiere in September 2022. And in terms of the sim racing action, it takes place using iRacing, with the Super Late Model playing a prominent role. As you can see from the trailer, the virtual action looks pretty good when it's integrated into the drama.
Along with the car and what appears to be the USA International track, there are also appearances for iracing broadcaster Evan Posocco, familiar as the commentator on various events including the eNASCAR Coca-Cola iRacing Series, along with Jeff Maconi, the founder of Maconi Setup Shop. And with a running time of 1 hour and 7 minutes, you don't need friends and family to make a huge commitment to watch it with you.
You can rent The Sim Racer for 30 days from Amazon in HD for £4.99 (SD £3.99), or buy it for £9.99 (SD £8.99). And considering that the Gran Turismo movie is coming from Sony pictures with well known director and stars, it seems like Brock Drury and the rest of the team behind The Sim Racer were definitely on to something when they decided to bring sim racing to the silver screen.
If it's successful, we may see more sim racing dramas brough to life, which can only help to bring our hobby to a wider audience, and help when we need to justify spending money on a new wheel base or sim rig.