Having released a major update which added multiplayer racing to the motorcycle simulator, the latest TrackDayR Build 1.0.95.62 improves bike physics even more by solving a bug which the developers have been working on for months.
The issue came when you were leaning and also applying the brakes. Which is tricky enough in real life, but now motorcycle physics in the game will be better during hard braking, on bumpy sloped surfaces, and when you're trail braking into a corner.
For dirt bikes, there's a new ability to steer when you're in the air, and things like multiplayer loading and text chat have been improved.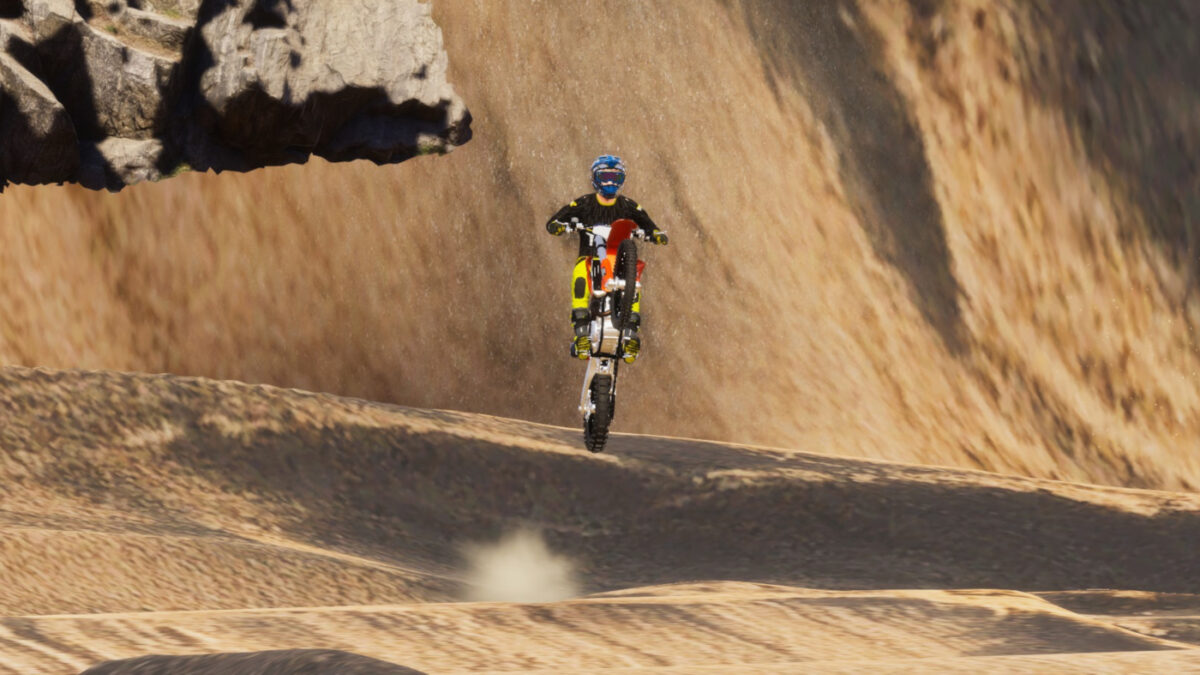 TrackDayR Build 1.0.95.62 Release Notes:
fix leaning bug on brake
add small bike logo to timeattack leaderboard and VS screen
changed air surfaces on dirt bikes
automatic scroll chat
new direct/VR mixed air steering management system
multiplayer loading block when the room was open for a long time and with many connections
new dynamic obstacle impact impact
new automatic bales repositioning
TrackDayR is available for the PC via Steam. And you can keep up with all the latest TrackDayR news, updates and release details, here. You can also check out the full TrackDayR bikes list here, and the TrackDayR circuit list, here.