New content appears in video as iRacing preview Jerez and the Formula 1600 with work in progress footage. While the lap of the Spanish track is very clearly work in progress, the thumbnail on Youtube does display 'Season 02' suggesting both could be released in a couple of weeks.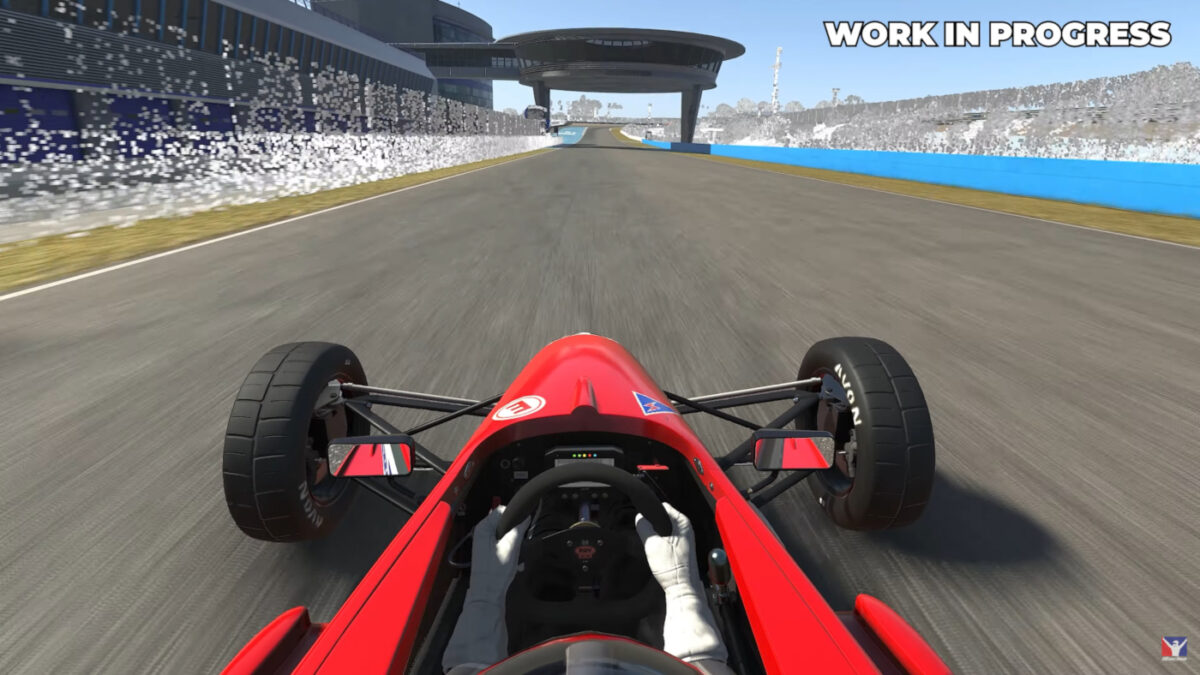 iRacing previously released a laserscan image of the Circuito de Jerez – Angel Nieto, a 2.751 mile Spanish track most familiar to fans of motorcycle racing. Although it has also hosted a variety of car events, including the European F1 GP in the past. Along with sharing the new Formula Ford, which is now officially titled the Ray Race Cars Formula 1600. Presumably this is due to some kind of licensing technicality.
The video may have been produced a while ago, but along with the scenic place holders, the Formula 1600 looks a bit floaty at the moment. Especially when it's running over rumble strips and kerbs, so hopefully there will be more fine tuning of the behaviour and animation before release.
On the positive side, having watched countless races at Jerez on TV, the on-board footage shows elevation changes and bumps you may not have realised even existed. And should make it an interesting circuit to race at.
A big question for many people is how the new Ray Race Cars Formula 1600 will fit into the existing open wheel roster of cars in iRacing. Logically, it sits between the Formula Vee and the Formula iR-04 (F4), but this puts it in direct competition with the existing and longstanding Skip Barber Formula 2000. So will the Ford Kent 1600cc open wheeler with no rear aero replace the Dodge 2.0 litre example?
You can sign up to iRacing, here (and credit your referral to ORD, which we'd appreciate!). And see all vehicles included in your basic subscription, or what you can access by paying more, in our full official iRacing car list, here. Or check out all of the included circuits, and the others you can buy, in our full official iRacing track list, here. And keep up with all the latest iRacing news, updates and eSports, here.