If you've been waiting for the new sim racing wheel to become available, you can now at least invest your money as VRS DirectForce Pro Formula Steering Wheel Pre-Orders open to everyone.
We previously looked at the wheel when it was announced for March 2023, after notably being used for the first two live rounds of the Rennsport ESL R1 series.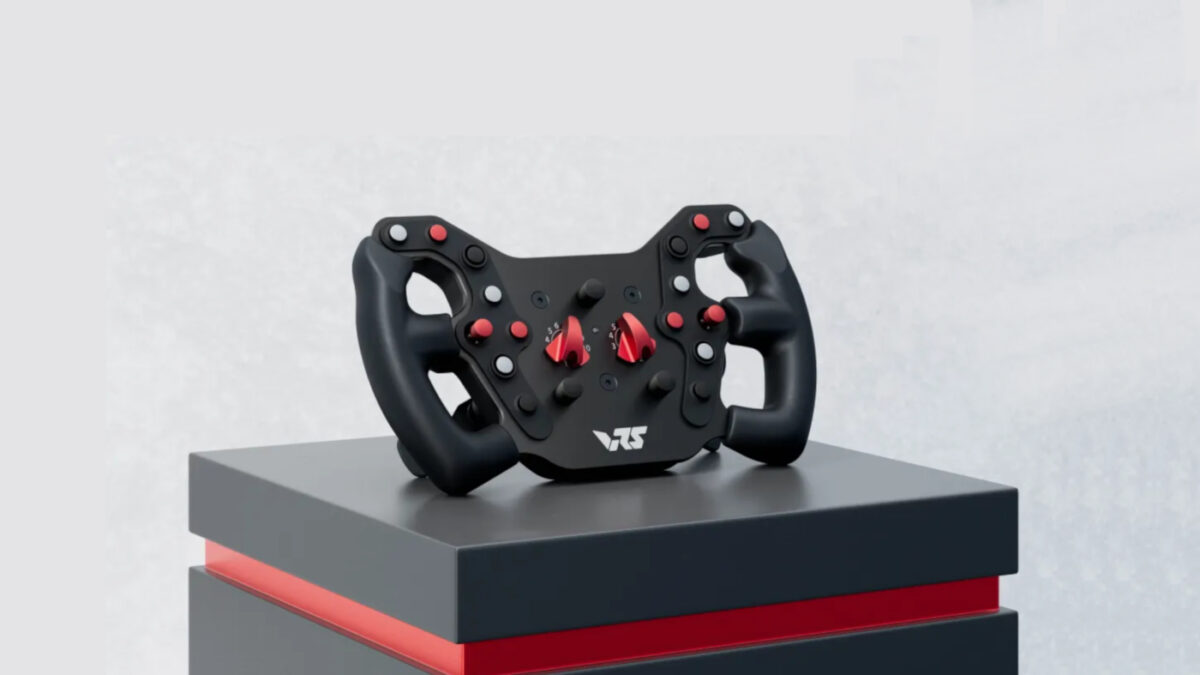 Now we know that the new professional grade sim racing wheel will cost €997 or $997 depending on your location. And that it's a 287mm diameter wheel with a 5mm front plate and all buttons, encoders, rotary dials and knows made from aluminium.
It can be fitted with the VRS Quick Release system to work with most wheel bases, with the QRS arriving shortly (presumably around the time orders start to ship), along with the VRS DirectForce Pro Wheel Base.
You'll have spotted the 14 buttons, two joysticks, three rotary encoders and two larger switches. And possibly the silicone rubber grips, which are replaceable. But what you can't see is the internal single PCB design, which helps to bring down the cost and complexity of making the wheel, and should also make it more reliable. Along with four contactless Hall sensors for the four paddles (magnetic shifters and dual clutch levers).
Obviously, VRS is a pretty well known and established name in sim racing. And with telemetry and coaching alongside their existing products, and their involvment with the VRS Coanda team, the ESL R1 series and more, you'd assume a lot of that knowledge and insight has gone into producing the VRS DirectForce Pro Formula steering wheel.
And when you get to pro-level steering wheels, the price of €997 is pretty competitive with other specialist brands such as Ascher or Gomez Sim Industries.
The VRS DirectForce Pro Formula Steering Wheel is available directly from the official website, here. And you can check out sim racing wheels and pedals for every budget, here, along with all our coverage of VRS products, here. And if you're just starting out, why not check out the best sim racing wheels for beginners in 2023?