Along with three new GT3 cars arriving in the 2023 GT World Challenge DLC, you'll also get a new circuit, with Valencia coming to Assetto Corsa Competizione on April 19, 2023.
The Circuit Ricardo Tormo will be included alongside the Porsche 911 GT3R 992, Ferrari 296 GT3 and Lamborghini Huracan GT3 EVO2. It's a fairly modern track, having opened in 1999, and the venue located in Cheste has hosted MotoGP Formula E, FIA GT, WTCC, European Le Mans and DTM. It is also a pre-season test venue for Formula E, and also did the same role for GP3 in the past.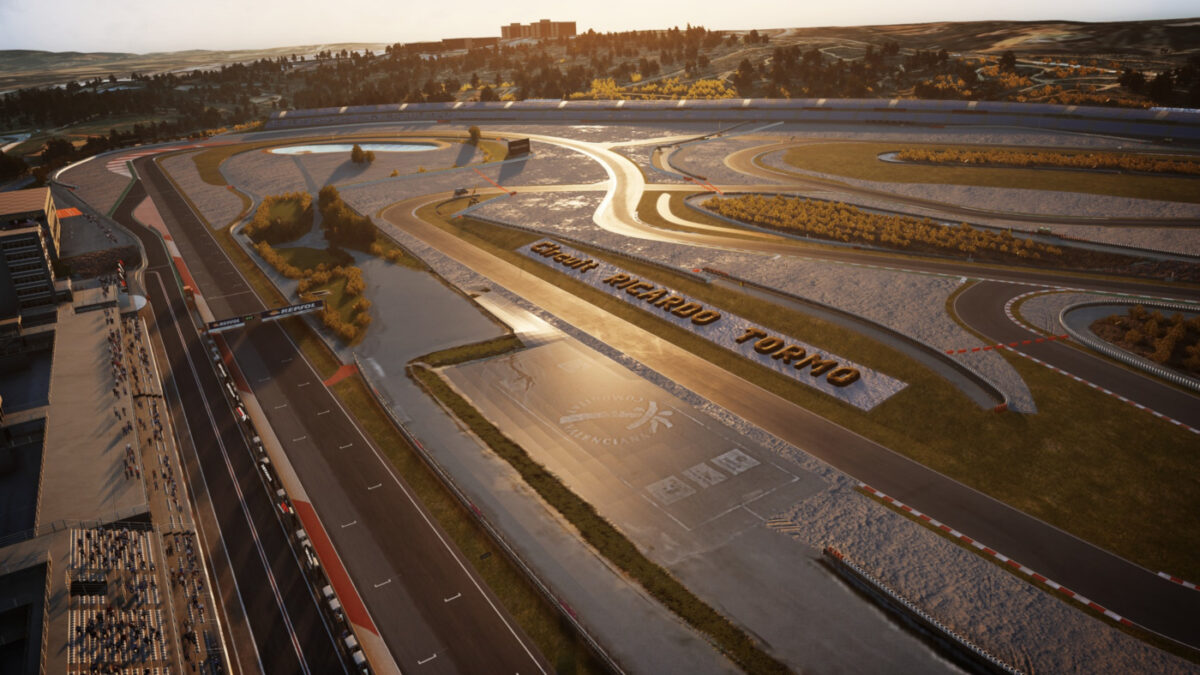 With 14 turns around the 4.005km (2.488 miles) of the Grand Prix circuit, the Circuit de la Comunitat Valenciana Ricardo Tormo is named after a two-time 50cc motorcycle world champion, and has seen a number of notable motorcycle victories across the 125cc, 250cc and 500cc (now MotoGP) classes.
And it's a necessary addition to Assetto Corsa Competizione, as the 2023 GT World Challenge Europe includes the Valencia round on September 16-17th at the circuit. The series will use the GP layout, so we'll have to wait and see if any of the other configurations are included in the DLC. Or if Kunos Simulazioni will also add the Hockenheimring and Magny Cours to match the current schedule.
While it's likely that the DLC will come to the Xbox Series X/S and PS5 versions at a later date, no release has been announced or confirmed yet.
Check out all the latest Assetto Corsa Competizione news, updates and DLC, here. You can also browse every piece of content available in our full Assetto Corsa Competizione Car List, and Assetto Corsa Competizione Track List.
Assetto Corsa Competizione is available as a digital download for the PC via Steam, the Xbox One and Xbox Series X|S via the Microsoft Store, or the PS4 and PS5 via the PlayStation Store. And also as a physical edition from Game or Amazon.