We've previously written about special physical edition of Absolute Drift being released for the Switch by Serenity Forge. But now it appears there's another Absolute Drift Switch boxed Premium Edition for 2023.
Like the existing version, it's published by Serenity Forge, but the design and manufacture is being handled by Meridiem Games. And the difference is that while the previous release required you to order online, apparently this one will be distributed throughout 'European specialist stores'. So you may be able to pick it up through your local indie games retailer.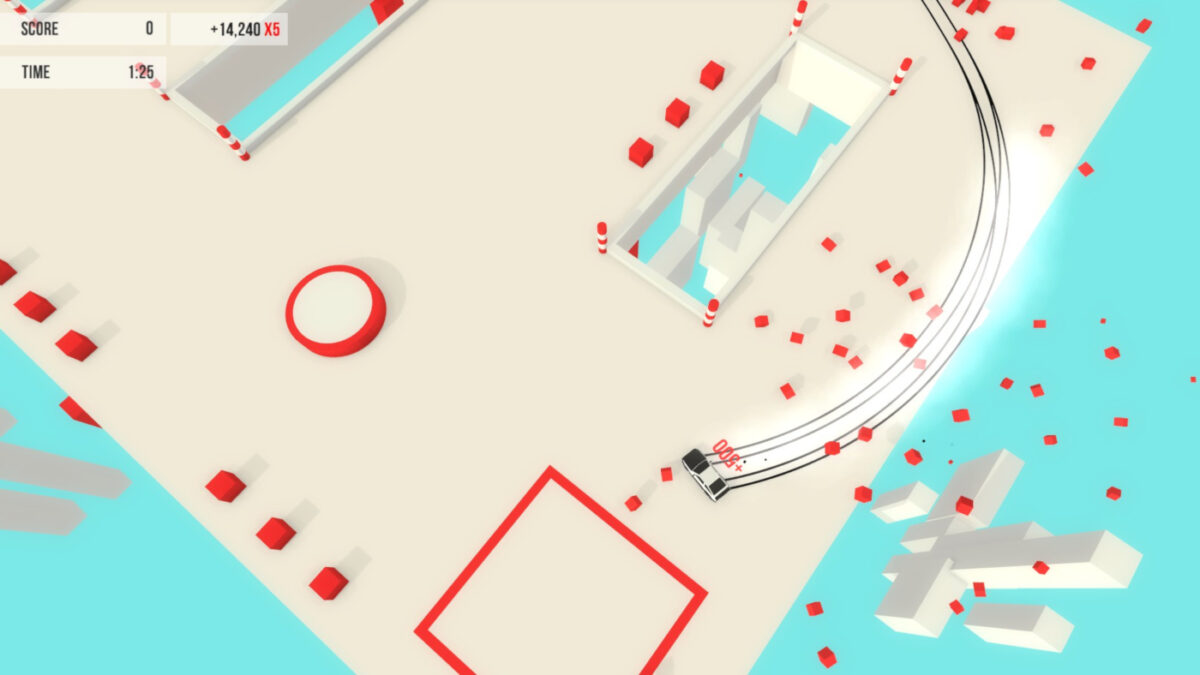 The special extras with this version are a case with an exclusive design and a car window sticker. And the actual game itself still includes three game modes which allow you to compete in six different cars across Driftkhana, Drifting and Mountain Drifting, with five free-driving areas, online leaderboards, and music from C41 and Nyte.
Absolute Drift was originally released for the Switch in November 2020, and for the PS4 and PS5 in October 2021. It first appeared for the PC in 2015, developed by Funselektor Labs who more recently published Art of Rally, which has also received physical editions via Serenity Forge.
You can see all our previous Absolute Drift coverage, here, and it's also available for the PC via Steam, the Xbox One via the Microsoft Store, the PS4 via the PlayStation Store, and the Nintendo Switch via the Nintendo eShop. It's also available as a mobile game via the iOS App Store. The existing Premium Physical Edition is available for $34.99 from Serenity Forge.