Last updated on July 28th, 2023 at 02:33 pm
Some intriguing news has been announced as Reiza Studios and Straight4 confirm a strategic partnership. It's not a particular surprise, as Straight4 Studios founder Ian Bell shared photos on social media from a meeting with Renato Simioni, Studio Head and Project Manager at Reiza, at the start of the year.
And the two share a history, as Ian Bell was formerly CEO and founder of Project CARS developers Slightly Mad Studios, which was built on the proprietary MADNESS engine. And that platform was licensed to become the basis of Automobilista 2 from Reiza.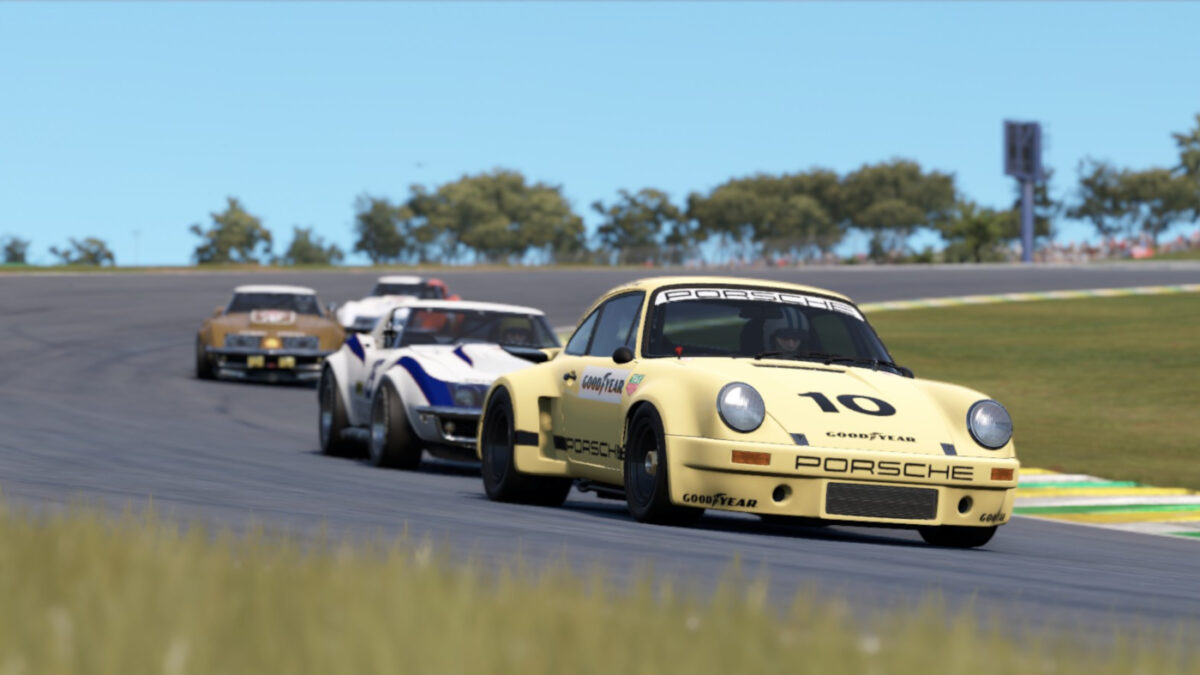 That agreement made sense at the time, as Automboilista 2 is very much a sim racing title, and Slightly Mad Studios headed more in an arcade racing direction with Project CARS 3. It wa also a period when Slightly Mad was acquired by Codemasters, before they were then later bought up by Electronic Arts, during which Ian Bell left the company, the Project CARS series was discontinued, and previously games in the series were removed from sale as license agreements for cars and tracks expired.
Back to the present day, and Straight4 Studios is working on an upcoming sim racing title to be published by Plaion for the PC, PlayStation 5 and Xbox Series X|S, with a team including familiar names within sim racing including Henrik Roos, Tim Wheatley and Austin Ogonoski, plus former-Stig Ben Collins as driving consultant.
The announcement mentions "the studios will combine their decades' worth of experience creating iconic sim racing titles starting with Straight4's upcoming sim racing title."
"Renato and I have been discussing this possibility for a long time, going back to when they were creating Automobilista 2 using our then proprietary MADNESS Engine. All of us at Straight4 were enormously
impressed with what Renato and his studio were able to create in terms of feel and handling with Automoblista 2. Combining our studios' talents is exciting news for all of us at Straight4, and I'm really confident this will also be fantastic news for the sim racing industry as a whole," said IAN
BELL, CEO at Straight4.
"Ian and I have been talking about this strategic partnership for some time but our studios have always ended up on varying projects at varying times, delaying any kind of decision. Finally, with Ian and his team working hard on their upcoming game, the time was right for us to join forces. Having seen inside the new project Straight4 is working on made this an easy decision for Reiza to sign up to a project we believe is going to be the next great sim racing title. We'll have further news on our portfolio of games for our fans in the next few days," said Renato Simioni, CEO at Reiza Studios.
What could this mean for Reiza and AMS 2?
Hopefully the upcoming news from Reiza will clarify things further. But it's an interesting decision considering the amount of acquisition and consolidation that's taken place in the sim racing industry over recent years. Aside from EA and Codemasters, we've seen iRacing and Motorsport Games pick up smaller developers with varying degrees of success, along with publishers restructuring studios such as Nacon and Plaion themselves (formerly Koch Media, who acquired Milestone in 2019, and are part of Embracer Group)
So it's definitely an environment where medium or larger titles are likely to need significant resources to make a dent in the market. And a partnership is a potentially good way for both companies to access that, while still retaining control over their individual IP and direction.
Alternatively, depending on the success of the collaboration, and how closely the new Straight4 Studios might compete for the same audience as the Automobilista series, does having separate titles make sense, especially with Rennsport joining the fray this year alongside iRacing, rFactor 2, RaceRoom, Assetto Corsa and Assetto Corsa Competitizione. The time and financial investment required to get the most from a racing sim means most people can only focus on one or two titles, especially with the need to continue spending with each new DLC release.
And until now, Automobilista 2 has had a particular niche with cars and tracks which are fairly distinct from other racing sims, plus the graphical advantages of the game engine. Unless Straight4 or Reiza have some unique features planned (such as the whole NFT side of Rennsport to own your virtual car, for example), it's hard to see how both studios will differentiate their titles, especially when collaborating closely. At some point in the near future, it may just make more sense to merge the projects.