If you need a reason to jump back onto the Reiza Studio racing sim, then it may have arrived as Automobilista 2 Update V1.4.8.1 adds the Formula Junior. And the little four-speed 1960s open wheeler with around 100hp will make anyone feel like Jim Clark, Jack Brabham or Bruce McLaren.
Vintage racing cars generally arrive in sim racing with a steep learning curve, and not everyone may be a fan of the AMS2 handling and physics model. But with little treaded tyres and weighing around 400kg, the Formula Junior encourages you to throw it into corners, playing with oversteer and understeer, without feeling like it's unpredictable. Even if the exhaust backfires are particularly violent.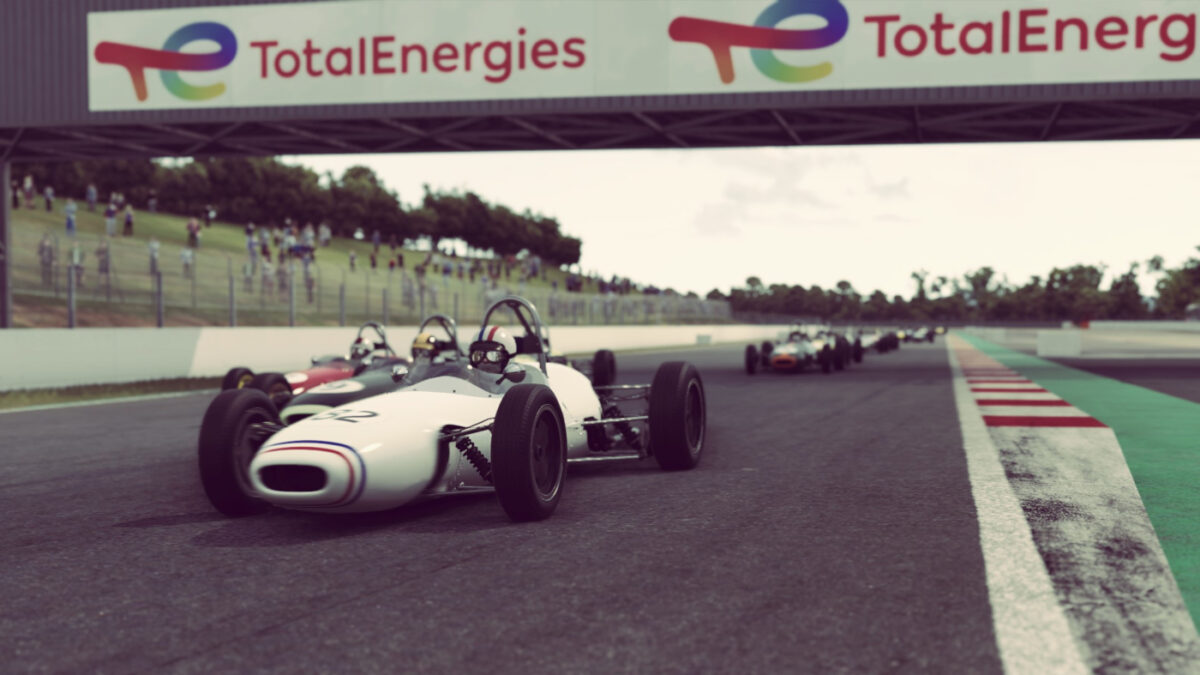 And speaking of the physics model, the update applies a new revision for the following cars, with every vehicle due to be updated in the next release, due in four or five weeks.
Formula Retro Gen1 (all models)
Formula Retro Gen2 (all models)
Formula Retro Gen3 (all models)
Formula Classic Gen1 (all models)
Formula Classic Gen2 (all models)
Formula Classic Gen3 (all models)
Formula Classic Gen4 (all models)
Formula Inter
Formula USA Gen1 (all models)
Formula USA Gen2 (all models)
Formula USA Gen3 (all models)
Formula USA 2023
Formula Ultimate Gen2
Formula Junior
P1 (all models)
Along with the release of the Formula Junior, the update also coincides with the release of the Circuit de Barcelona-Catalunya as DLC for £5.99. It includes two layouts, enabling you to choose whether to include the chicane at the end of the lap, or go back to the pre-2007 version with the two ultra-fast right handers to complete the circuit, as used in the 2023 Spanish Grand Prix.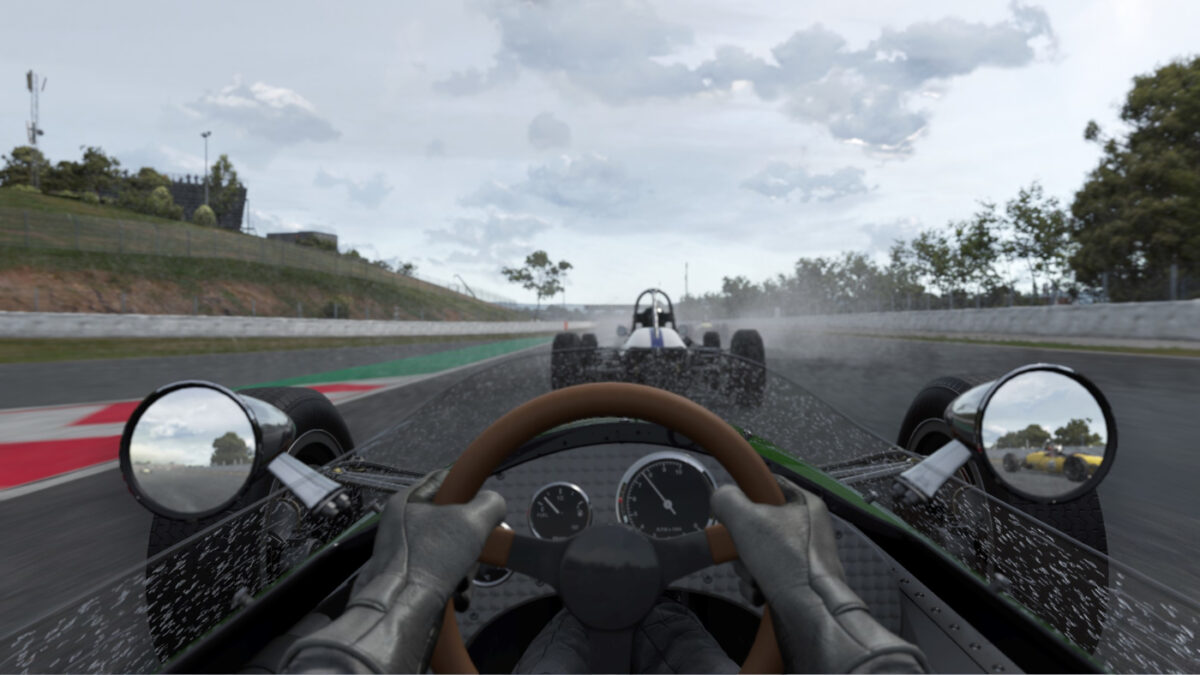 The Formula USA 2023 is also now available as part of the update if you own the Racin' USA Pt3 DLC, or one of the various bundles that includes it. And you get the car with road, short oval and speedway variants to suit whichever circuits you want to race at.
Automobilista 2 Update V1.4.8.1 Release Notes:
V1.4.7.2 -> V1.4.8.0 CHANGELOG
CONTENT
Added Circuito de Barcelona-Catalunya DLC
Added Formula USA 2023 (road, short oval & speedway variants) (part of Racin´ USA Pt3 & all packages that include it)
Added Formula Junior
GENERAL
Added Race Weekend option to set pre-race sessions as private sessions (with this setting enabled participants run on an empty track with no interaction from other vehicles)
Added option to set minimum number of changed tyres required for a mandatory stop to count as valid in SP/MP/Champ. Not all stops require the changes but at least one stop in the window must meet the requirements to avoid disqualification; AI will now take advantage of changing less tyres in mandatory stops if other factors don't compel them to change more
Pit Strategy: Removed 'Recommended' tire change strategy. (starting fresh for beta is advised, forced reset likely to follow before main release); When saving a strategy if only fronts or only rears option would be valid for the compounds selected this is automatically applied for the user; Time estimation for changes will now reflect the actual compounds selected regardless of front/rear/all setting
Updated Trueforce support, increased rate, cleaner TF audio effects. Uses native TF lockstop
Initial fuel levels in Multiplayer qualifying will now be the same as the player had set in the previous session, instead of forcing an auto fuel level
UI & HUD
Fixed keyboard/controller navigation and incorrect button mapping on vehicle class selection page. ([A]/Enter now toggle classes, [X]/H clears all)
Fixed incorrect DLC marker on all vehicles selection list
PHYSICS
Fully revised physics for F-Retros (all gens), F-Classics (all gens), F-USAs (all gens), F-Ultimate Gen2, P1 classes
Updated tire tread for F-Inter
AI
Fixed a case where the AI would slowly rear-end other AI on corner entry making it spin, that was happening on some track/car combos
Minor improvements to AI aggression code
AI behavior adjustments: Increased the rate the AI pulls aside to overtake; Increased amount of AI throttle lifting over water puddles; Increased max distance from which AI overtaking routine kicks in; Increased threshold controlling when AI cars give up on overtaking into corners (both inside and outside)
Fixed an issue where the AI would make an abrupt movement to the pitlane line after requesting a pitstop
AUDIO
McLaren MP4/6: Adjusted rev limiter sound
TRACKS
Nurburgring 1971: Added more period correct advertisement boards; Object LOD adjustments; Minor performance fine-tuning; Some fixes for TV cams; Added VR cams for all layouts; Fixed LOD pop of billboard signs at Nordkehre
Indianapolis Speedway: Move pit lane entrance approximately 40m further down the pit wall as seen in the 2023 event
Azure Circuit: Improved track cut limits at Nouvelle and Piscine
VEHICLES
User Livery Overrides: Completed support for all vehicles & corrected some remaining issues
Added tire compound sidewall colors to F-Reiza, F-Ultimate Gen1
Formula Classic G4M3: Fixed T-Cam position
Mclaren MP4/4: Added missing low downforce variant
V1.4.8.1 CHANGELOG
Fixed missing rear wet compound for P1 2023 tires
F-USA 2023 (all variants): Revised engine torque curve and boost pressure mapping; Reduced default steering lock for speedway variant
F.Vintage Gen1: Initial force feedback revisions
F-Ultimate Gen2: Adjusted AI start performance & DRS gains; Reduced dirty air effect; Adjusted thresholds for sparks to be generated from bottoming out
F-Classic (All gens): Adjusted dirty air effect
Adjusted AI consistency range for less overall laptime variation from lap to lap (consistency standards will still vary class to class and from driver to driver within same class)
F-Retro Gen1: AI calibration pass
Barcelona: Art updates & addition of remining trackside objects; Updated AI performance & lines for both layouts; Fixed bug causing AI to drop out within one lap in chicane layout; Added DRS zones to trackmap
Virginia: Corrected LOD issue with the marshal huts
F-Ultimate Gen2: Adjusted display centering tire temps & adding page 2 with tire pressures & fuel delta
F-Junior: Added needle damping to analogue gauges
You can find Automobilista and DLC for the PC on Steam, here. And you can shop for Automobilista 2 and all DLC for the PC, via Steam, here. Keep up with all the latest Automobilista 2 news, updates and DLC here. Or check out everything available already with our Automobilista 2 car list and Automobilista 2 track list.