There's something for most fans of the German sportscar brand with the new Porsche Pack 2023 released for RaceRoom. You get three cars, with two modern rear-engined examples, and one classic 1980s with a motor at the front. And you can also buy each example individually if you prefer.
We went into more detail when the new DLC was announced, but the trio are the 2023 Porsche 911 GT3 R (992), the 2023 Porsche Carrera Cup Deutschland, and the 1987 Porsche 944 Turbo Cup.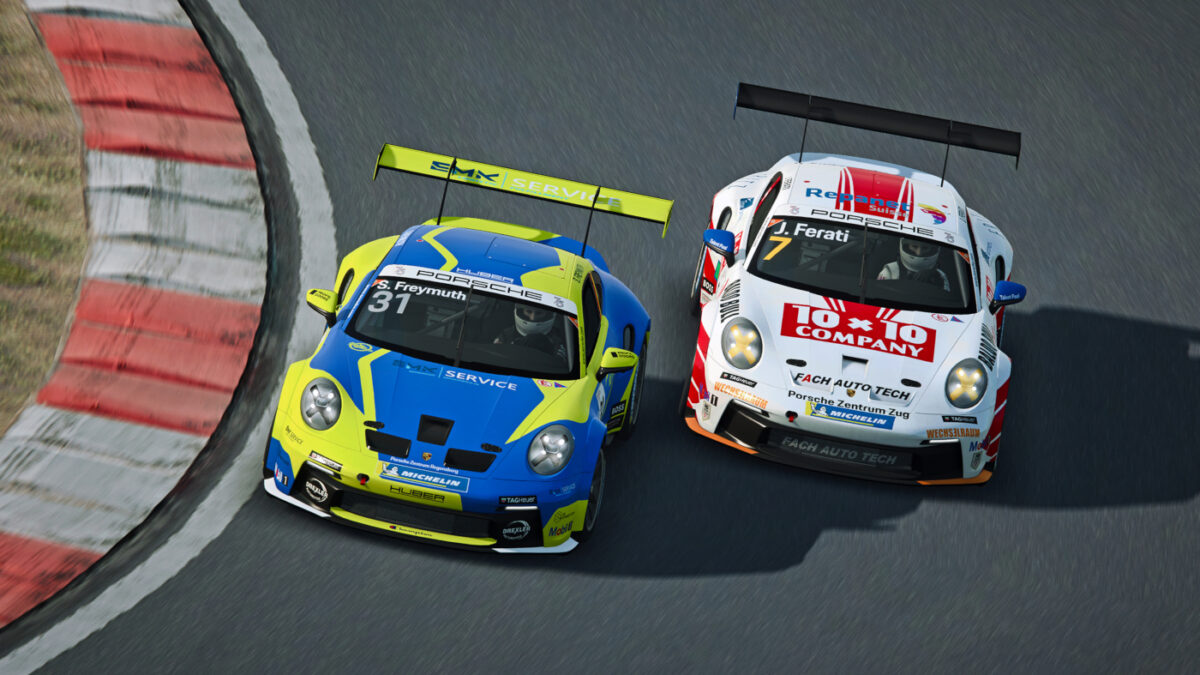 Given the prominence of GT3 racing in both the real and virtual worlds, the latest GT3 R is a fairly necessary addition for any sim, and the current generation of cars are a little easier to drive. Which means you can concentrate more on your racing technique than simply keeping the car on track.
The GT3 Cup car is potentially more challenging, with no ABS or traction control in the standard sprint car, although you also get an endurance version which gives you back the electronic help to improve your chances of surviving long distance races. With performance comparable to the GT3 class, it's going to be fun to try and control the power delivery.
And finally there's the front-engined, turbocharged 944, which was cheap to buy, and relatively easy to drive, making it the best selling Porsche of the era.
The Porsche Pack 2023 is available now via the RaceRoom Store, costing £7.79 for the GT3 R (992), the 911 GT3 Cup (992), the 911 GT3 Cup (992) Endurance, and the Porsche 944 Turbo Cup, with a range of liveries for each model. Or you can buy each car individually, costing you £3.46 per Porsche.
But KW Studios also threw in some more content and improvements in the RaceRoom update which added the Porsches. Every also gets access to 12 new series liveries for the McLaren 720S GT3, which were previously only available via the DTM 2021 pack.
And notably among the unlisted quality of life updates, there's a revision to the ABS and traction control settings.
You can download Raceroom Racing Experience on the PC for free via Steam. Some additional content is available via Steam, but everything can be purchased via the official game store.
Keep up with all the latest RaceRoom news, updates and eSports articles, here. And check everything available for free and via paid DLC with our RaceRoom car list, and RaceRoom track list.