The team of five at Original Fire Games have made fast progress on their first self-published title with the Karting Superstars Early Access release on September 13, 2023.
Based on their experience developing Circuit Superstars, which was published via Square Enix, they plan for the game to be in Early Access for between three and six months, with the price yet to be revealed. But it'll be lower than for the full release, with plans to add plenty of additional content and features.
For the early access version, you get one kart with customisable liveries, six tracks featuring 16 different layouts, replays, and dynamic AI difficulty. The game modes will be time trials with global leaderboards, 12player online multiplayer, and a Kartcade mode in which you take part in randomly generated tournaments and challenges to unlock cosmetic items.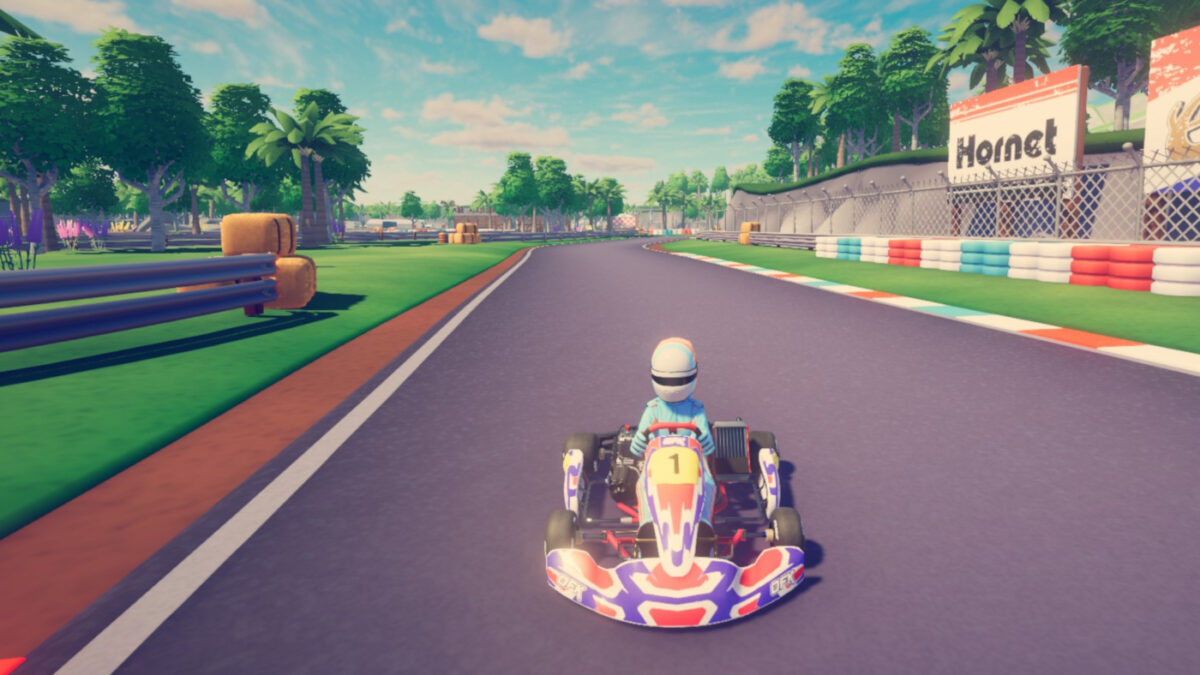 Personally I quite like the idea of Kartcore replacing the need for a single player career mode, and the fact there's no performance upgrades for the karts. It means you can jump into any multiplayer race and know everyone is competing on a level playing field. And you'll be able to create custom lobbies to race with friends or in leagues, although I'm still sad there are no plans to include split-screen multiplayer.
Plans for development during Early Access include more tracks and customisation options for karts, spectator features (handy if you do start a league), and race strategy mechanics, which could be really interesting.
It's only a week since the free demo version became available via Steam, demonstrating the physics and handling model which already does a decent job of allowing faster drivers to hone their skills while being accessible for new players. And launching their first self-published game via Early Access for the PC allows Original Fire to see sales figures and how players respond before committing more time and effort into adding features or moving onto other platforms.
Having played the demo, I can definitely recommend trying it out. Especially if you're looking for something to pick up and race on for short periods of time when you don't want to mess around with sim rigs, set-ups and everything else involved in full-on racing sims. It's the equivalent of nipping out to your local kart track on the weekend and jumping into a hire kart to enjoy yourself.
Karting Superstars will be available for the PC via Steam Early Access, here, with the free demo work-in-progress version also still available at the time of writing. And keep up with all the latest Karting Supertstars news, updates and more, here.