Last updated on November 21st, 2020 at 01:56 pm
Want to know what the fastest race car would look like if there were no rules and regulations governing it? Kazunori Yamauchi posed the question, and Red Bull Formula 1 aerodynamicist Adrian Newey has provided the answer. It looks like: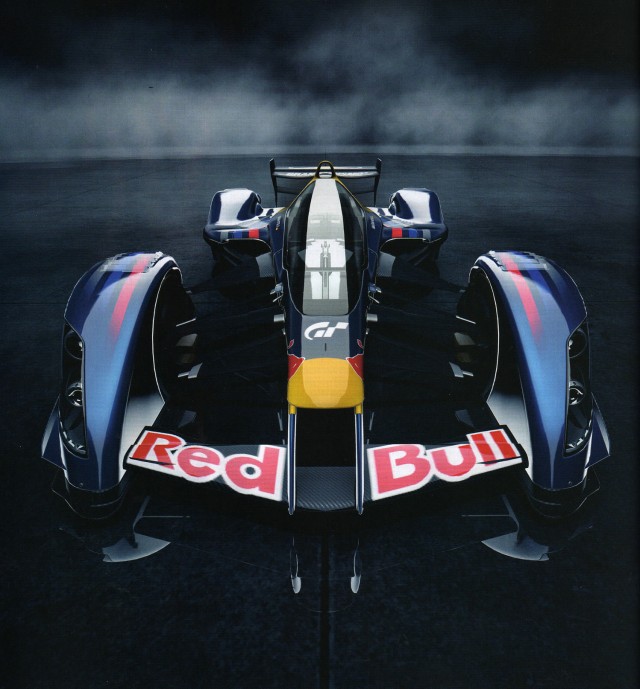 And the power and transmission are just as interesting as the design:
Engine: gas turbine, 1483bhp @ 15,000RPM, 527lb ft @ 12,000RPM
Transmission: continuously variable, rear-wheel drive
Top Speed: 249mph
Weight: 545kg
Length/Width/Height: 4750/2180/980mm
When Red Bull's Sebastien Vettel was the first to try it on a simulator, he immediately posted a Suzuka lap time of 1:11.540, which is 20 seconds faster than he managed in F1 in 2009.
Not only does it have enclosed wheels (Probably as much to prevent potentially damaging Red Bull altercations as for aerodynamics), but it also has a 'fan element' to increase low and medium-speed downforce.
Sadly you can't drive it anywhere over than in Gran Turismo 5 – but the real world Caparo T1 isn't a million miles away in terms of looks.
Check out our other Gran Turismo 5 news – frame rates, intro music and motorcycle downloads.