Last updated on April 14th, 2020 at 05:53 pm
It's always nice to see online racing appearing in mainstream media, and the December 2010 UK issue of Esquire magazine has featured Polyphony Digital boss Kazunori Yamauchi as one of their 10 'Man at the Top Awards 2010'.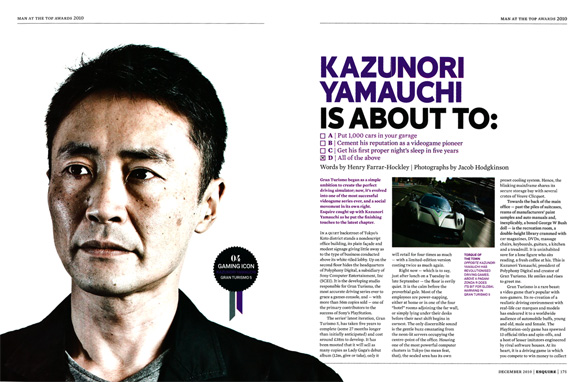 Individuals were selected as those who "rewrote the future through their works in the past year", and Yamauchi was placed fourth in the countdown. Within the feature is an interview with Kazunori, covering the philosophy of Gran Turismo 5, visions for the future and workings behind the scenes at Polyphony Digital.
The Esquire UK website includes some pictures from the Polyphony Digital offices, taken in preparation for the December issue.