Last updated on February 5th, 2020 at 06:54 pm
As a nation, Finland seems to have a special affinity for motorsport, and that's reinforced in online racing by the success of Greger Huttu, who beat seven of the world's top online racers to claim the Intel GP Series World Final.
The final took place in Hannover, Germany, but the venue for the racing was Mazda Raceway Laguna Seca, competing in Star Mazdas. Having qualified in second, Huttu (nicknamed 'The Alien') took the lead on the second lap and held it to the finish,despite contast pressure from French polesitter Bastien Bartsch. England's David Williams took the final podium spot.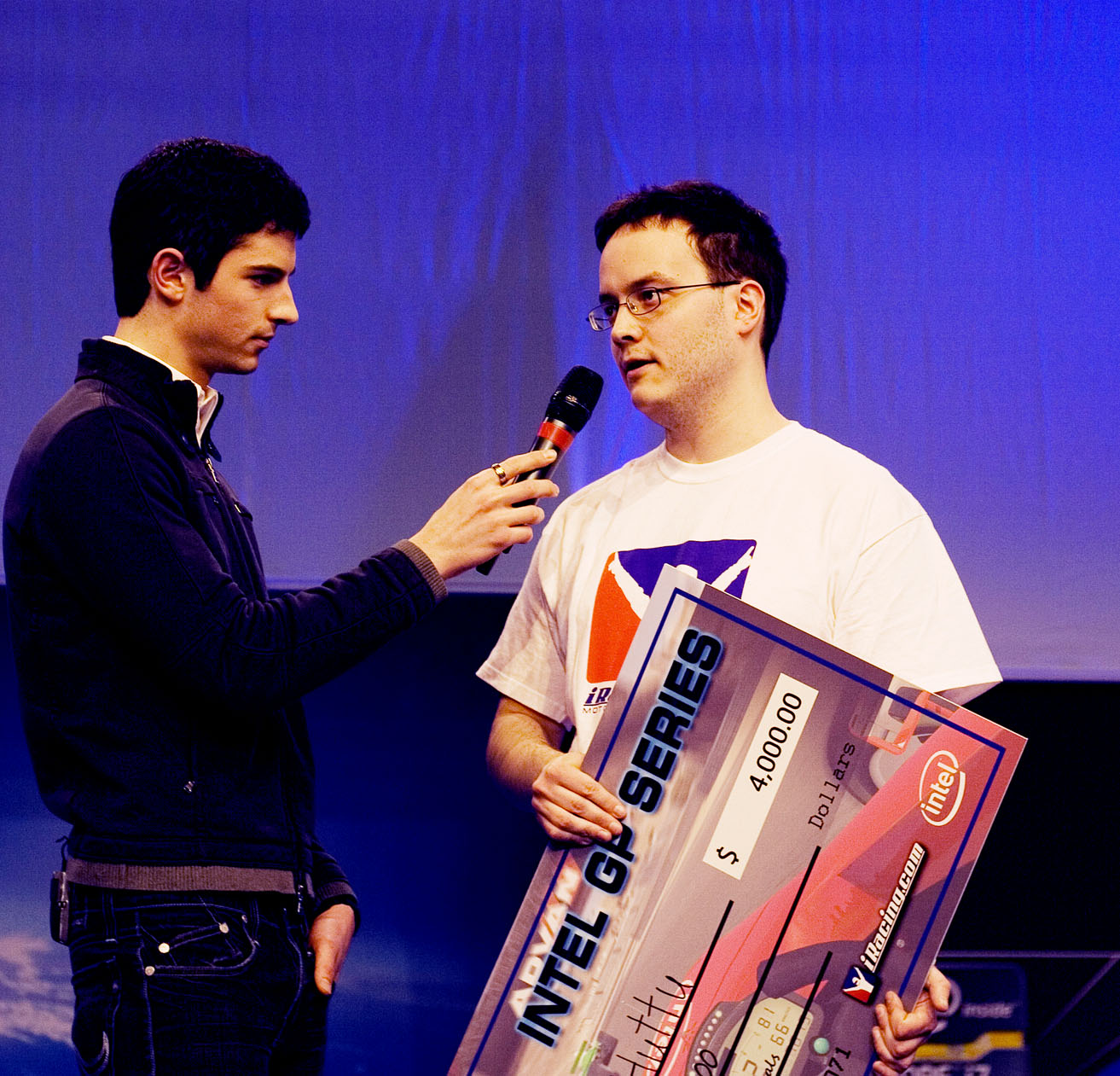 "I knew qualifying would be important because it's so difficult to overtake (at Mazda Raceway Laguna Seca) so I really wanted to be on the front row," Huttu said following the race. "From our testing before the event, I knew Bastien would be the favorite for pole. I was happy to be second."
Huttu reported that he and Bartsch were able to pull out a small lead on the first lap while the rest of the field was battling side by side instead of focusing on running the fastest possible laps. "My plan was to take it easy and try to follow Bastien and see what happened. Then he went wide in Turn Seven and I managed to sneak by. I was able to pull away a little by little by just doing consistent laps. I was pretty relieved when I crossed the line!"
The final was the end of a year-long competition which saw more than 7,500 iRacing members compete, and a total of $26,000 in total series prizes and travel money. Huttu alone claimed more than $4,000 with his win.
That caps a year in which Huttu also won the year-long 2010 iRacing.com World Championship Road, the top road-racing series, with 15 wins from 16 races, and after BBC's Top Gear arranged a real-wrld track test which saw him post competitive lap times despite never even seeing a real-world race track or sitting in a race car until a few weeks before the test.
Interviews and race commentary were provided by racer Alexander Rossi, a 19-year-old racing in the World Series by Renault this year following 2008 Formula BMW Americas and Formula BMW World Champion titles.