Last updated on January 9th, 2021 at 04:35 pm
The team behind the free-to-play online racing game Need for Speed World have been busy. In the last 24 hours they've announced a number of new features and content, including a new daily Treasure Hunt game.
Need for Speed World: Treasure Hunt Mode:
From now on, every day will see 15 treasure icons hidden in different parts of the Need for Speed World, with the map showing the general area in which each item is hidden. And when you're close, the treasure radar will show the direction and distance for you to drive through it and pick it up, with a record of how many you have collected. Get all 15 on the same day, before they reset at midnight GMT, and you'll earn Rep and Cash rewards.
Team Need for Speed BMW Z4 GT3:
The Dubai 24 Hour winning Team Need for Speed BMW Z4 GT3 is now available in Need for Speed World, which is a nice celebration, if a bit oddly timed after both Need for Speed cars failed to finish the Nurburgring 24 Hours last weekend, but still…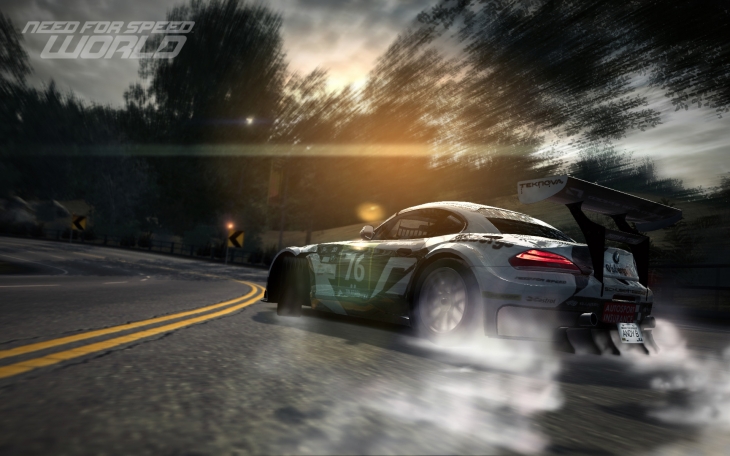 Latest Patch Notes:
Besides the above two additions, a 3 hour maintenance outage on June 28th also included the following fixes:
The Transmission on the Nissan GT-R (R35) has been reconfigured to free up the top gear which was limiting its top speed
The Differential on the Nissan GT-R (R35) has been reconfigured to distribute power evenly which affects its overall responsiveness
A 6th gear was added for the Lexus ISF
Some improvements were made to shorten queue times during periods of high game activity
Matchmaking has been tuned to improve quality of matches found during high game activity
Fixed an issue which caused bird sprites to appear behind a player's car after activating the Slingshot Powerup
Fixed an issue that caused vinyls to appear distorted on the Audi TT RS Coupé equipped with INNOVA or OFFROAD visual packages
Fixed an issue that caused sections of the hood to appear transparent on the Chevrolet Corvette equipped with the OPTIMA visual package
A number of visual packages for the Toyota Corolla GT-S [AE86] that were missing Nitrous VFX were fixed
A number of environment/world fixes were made
Busy people, those developers working on Need for Speed World!