Last updated on January 9th, 2021 at 04:41 pm
The Forza Motorsport 4 Limited Collector's Edition comes alongside the release of the standard edition of the game on October 14th, and it's packed with extras.
In addition to the game itself, you'll also get a steelbook DVD case for the game, the VIP Car Pack which includes the 2011 Bugatti Veyron Super Sport, 2011 Ferrari 458 Challenge, 2011 Lamborghini Gallardo LP570-4 Superleggera, 2010 Noble M600, 2011 RUF Rt 12 R, and a 10-car pack of American muscle cars (also available seperately).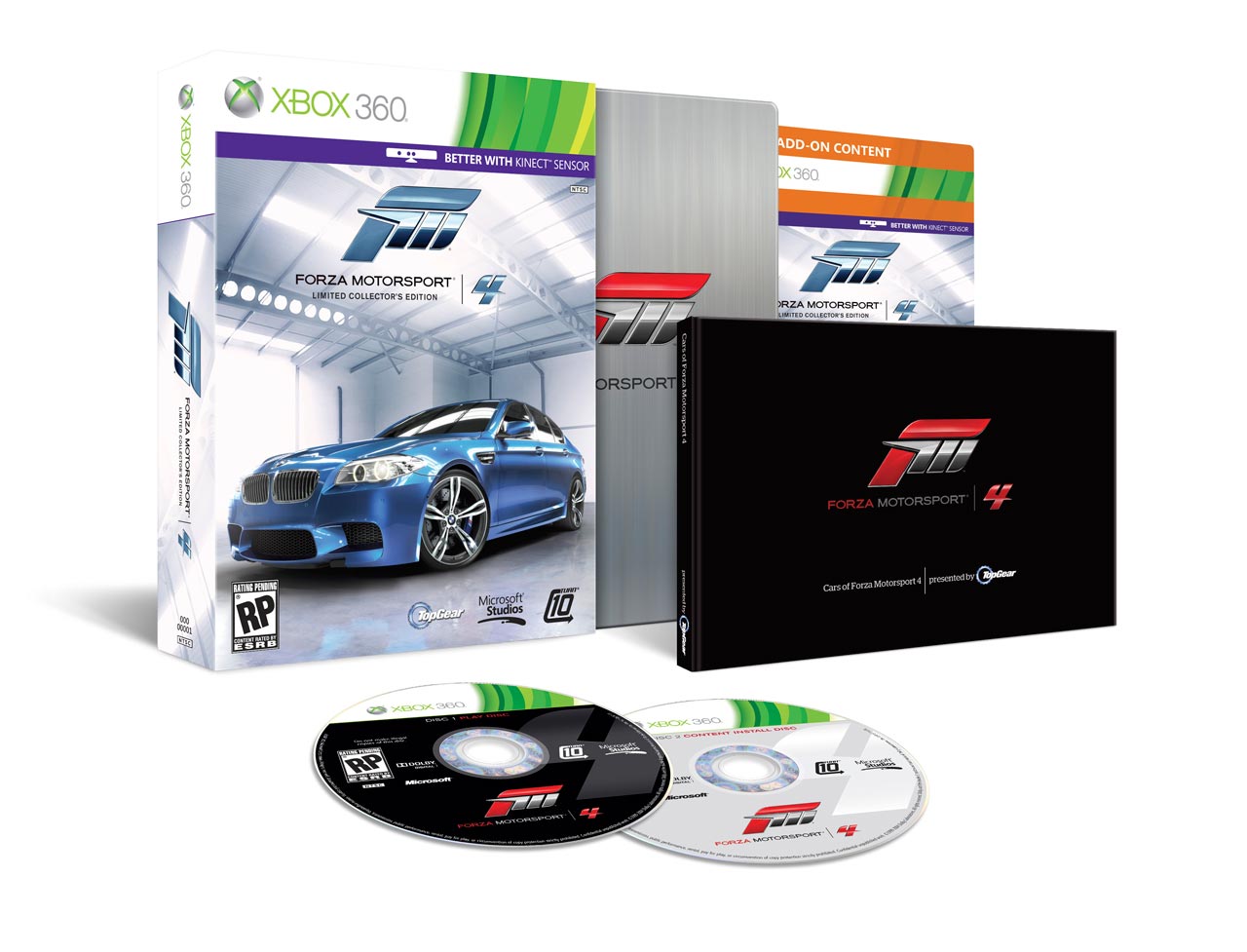 Plus there's a limited edition 'Launch Bonus' car pack featuring the 1965 Ford Mustang GT Coupe, 2011 Koenigsegg Agera, 1997 Lexus SC300, 2011 RUF RGT-8 , and the 2011Tesla Roadster Sport.
And you'll also get custom-designed BMWs from the Forza Motorsport 4 BMW Design Challenge, which includes the 2012 BMW M5 before the real car has even rolled off the assembly line, VIP membership in the Forza community, a 96-page ;Cars of Forza Motorsport 4 Presented by Top Gear' book written by the Top Gear team, and a vinyl Forza Motorsport 4 sticker set.
The cover of the Collector Limited Edition will feature the 2012 BMW M5, which is also available to download for the standad version, and it'll be featured in Autovista mode with Jeremy Clarkson giving a virtual tour of the car.
The Forza Motorsport 4 Limited Collectors Edition is available from: