Last updated on January 12th, 2021 at 01:54 pm
We're fans of F1 2011, so we're intrigued to see how the game transfers to 3D on the Nintendo 3DS this Friday in a version developed by Sumo Digital.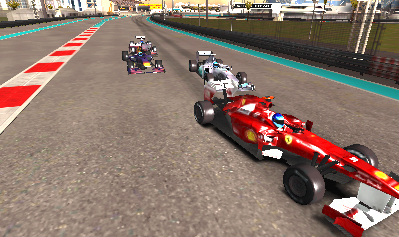 It'll still features all the official teams, drivers and circuits, including the Indian Grand Prix at Delhi's Buddh International Circuit. And you'll be able to compete across a full season, race in an individual GP, or compete in Time Trial mode, and there's also an additional and extensive Challenge Mode which will be perfect for racing on the move when you might not have time for a full race. It features objectives such as checkpoint, gate and overtaking challenges.
And you'll be able to adjust race distance, tune your car, choose various driving aids, and be able to select tyre, fuel and weather options.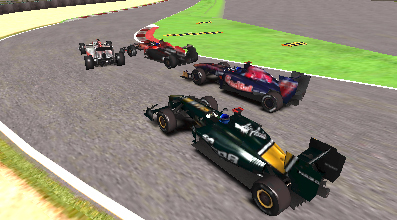 And of course portable gaming now always involves multiplayer moders. In F1 2011, you can compete with up to four players in a Grand Prix, or go head-to-head in Time Trials. Most interesting is the two-on-two co-operative career mode. It'll also be interesting to see how this version stacks up considering F1 2011 has also been confirmed as a launch title for the Playstation Vita, which will again see Codemasters team up with Sumo Digital. That version will arrive with the new Sony handheld in February 2012.
It's available for £32.99 via Amazon,or £34.99 from Game. There's no confirmed date for a release in the U.S at the moment.
And here's the video Codemasters have released to publicise the launch: