Last updated on January 12th, 2021 at 02:13 pm
The Forza Motorsport 4 monthly car pack releases continue with the 'February American Le Mans Series Pack' arriving on Tuesday, February 7th via Xbox Live, and it'll be the usual 560 MS Points or included free for those signed up to the FM4 Season Pass. And despite the name, there are definitely some cars included which could be of interest for non-ALMS fans.
FM4 February American Le Man Series Pack Car List:
1991 Mazda #55 Team Mazdaspeed 787B
2011 #2 Audi Sport North America R18 TDI
2011 Bentley Platinum Motorsports Continental GT
2010 Dodge Quinton "Rampage" Jackson Challenger SRT8
1986 #2 Audi Sport quattro S1
2011 Panoz #050 Panoz Racing Abruzzi
1992 Alfa Romeo 155 Q4
1995 Ford Mustang Cobra R
2011 Holden HSV GTS
2011 Volkswagen Polo GTI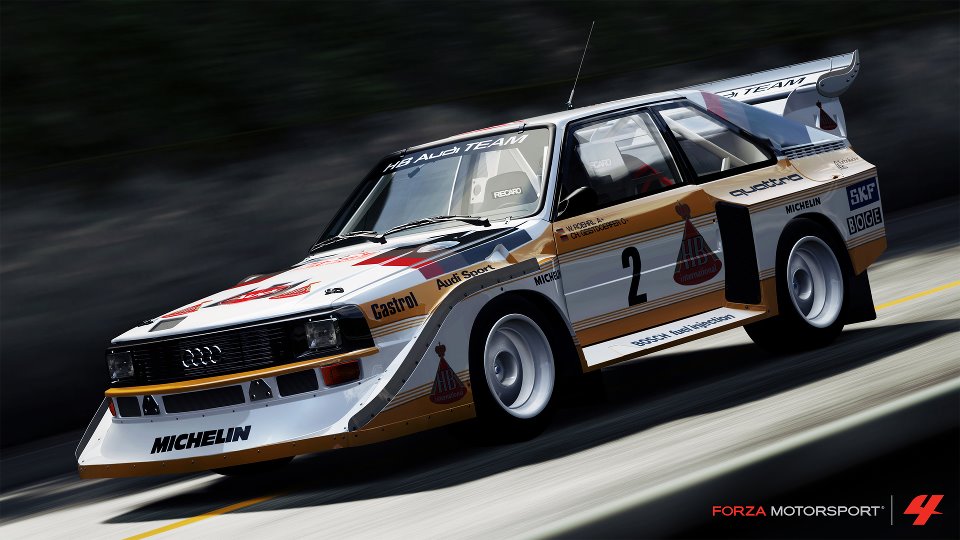 Our most anticipated car has to be the Audi Quattro, based on our love of classic rallying and rallycross. It looks suitable mean and aggressive, and has meant I'm now waiting until the pack is available before trying to make a replica of the awesome black Audi raced by Dimi Mavropoulos in British Rallycross when I was a child (It's not quite the same as his, but might be a better match than upgrading the standard quattro). The reason being races like this one at Lydden Hill, which formed a huge part of my childhood days out with my parents.
The 1991 Le Man winning Mazdaspeed 787B is going to be an awesome experience simply due to the sound of the 690hp Wankel rotary which could hit 215mph plus on the Mulsanne Straight and led to the introduction of chicanes to slow cars. Besides the Audi and Mazda, the other notables are the "Rampage" Jackson Challenger SRT8 which ties into a new King of the Track challenge featuring the UFC fighter, the customer widebody Continental GT which was built by Platinum Motorsports and won the 'Car of the Show' at the mini car show organised by Turn 10 at the 2011 E3, and the dark horse of the 1992 Alfra Romeo 155 Q4 which features AWD as standard, plus a 2.0 litre turbocharged motor with 187 horsepower. Depending on the car class, that could give a fair bit of potential in B and A class racing.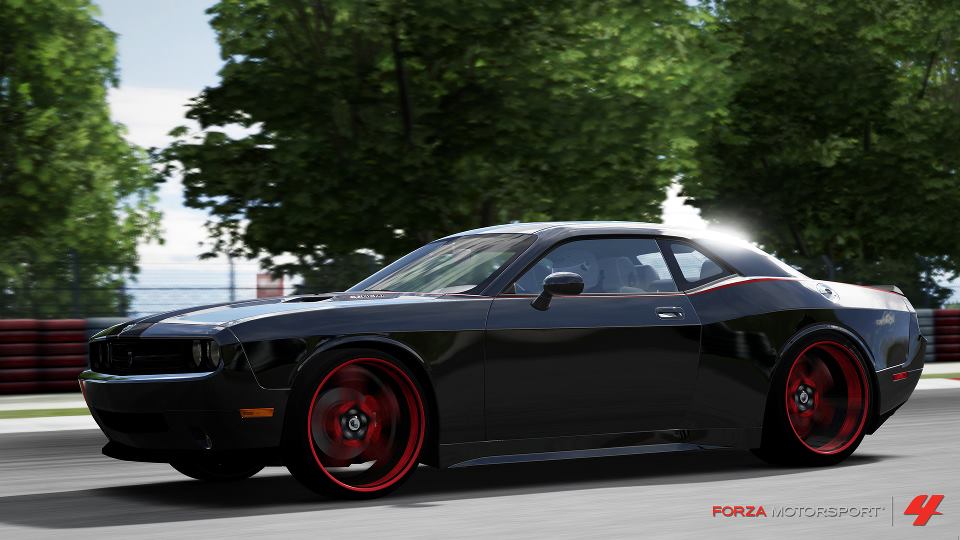 The question marks are whether we need yet another Mustang – even if this one is a particularly special example of which only 250 real cars were ever built, and whether the new Holden is a bit more usable than the current in-game examples.
So what do you think about the latest car pack and all the additional cars released so far? What's been the best car pack so far?