Last updated on January 7th, 2021 at 05:19 pm
After the extended €4.99 offer closed on last month, anybody sitting on the 'Should I, shouldn't I?' fence or simply missed the long-running price reduction might be interested and happy to read that Kunos Simulazioni have made an unconditional price drop to a mere €6.99 for netKar PRO 1.3 Final. As over the course of the earlier offer and for anyone that has already bought netKar PRO at any time, access to the Assetto Corsa Technical Preview is also given through use of the netKar authorisation code ('paycode') received after purchase.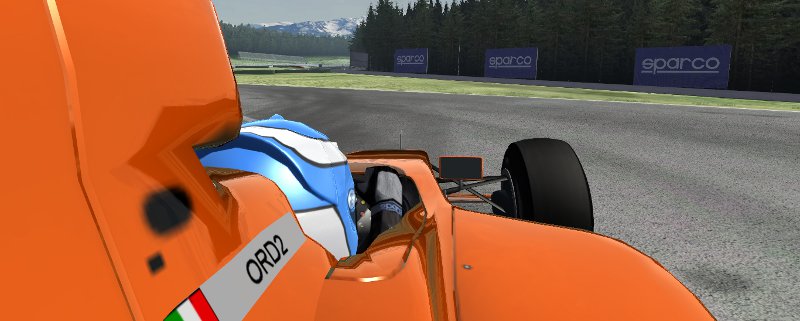 Despite its age and lack of visual gloss compared to software of the current hardware generation, we at ORD are firmly in the camp of saying that netKar PRO continues to hold its own in 2013 and with that, especially merits the attention of anyone for whom simulators hold the most appeal. That's particularly true where such appeal leans toward titles that demand a lot of the driver. To make newcomers aware of netKar's design, this isn't a sim replete with pages of driving assistance options. If it doesn't feature on the real car, it won't be here either! To balance that potentially scary thought, Kunos Simulazioni's physics have such a natural feel that the bewilderment of other sims and racing games simply isn't there. Unless you're a 'FULL POWERRRRR!' lead-foot with no patience, you'll quickly discover that there's nothing to get in the way of your requests to the car and tyres. As someone for whom 'assistance' has merely been a frustrating brick wall for the last few years, netKar proved to be a welcome refreshment after a long run of successful, good but somehow lacking offerings across the consoles and the PC.
Still not sure?!
Try it, then! The netKar PRO installation runs as a limited demo that lets the player try a single car, one circuit and the on-line mode. After purchase of the license, the fully enabled and otherwise stock netKar PRO installation gives nine cars that are a mix of single-seaters, modern and 'vintage' road-based sports cars and the specialist Italian Osella PA-21S – one choice that holds quite the challenge in its 2-litre, 247 brake-horsepower, rear-wheel drive and 605-kilogramme form over the course of a 17-kilometre run of Trento-Bondone! Try doing that in the rain!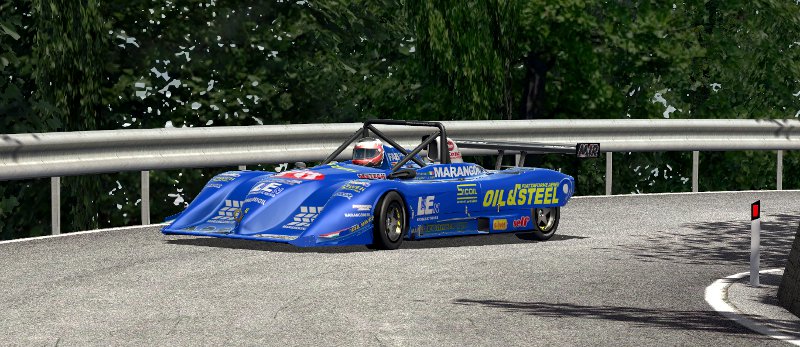 Need more? Is even a modest €6.99 price not enough? How about the fact that netKar PRO is open to editing – that you can add or build your own car decals and extend the number of tracks?
Then there's Kunos' first taster for the upcoming, can't-come-soon-enough Assetto Corsa. Even from this Technical Preview featuring a Lotus Elise SC, we can see that AC is building on the best of netKar whilst adding accessibility into the package. As ORD has covered before, Assetto Corsa will have the same open nature as netKar when it comes to cars and tracks. Teams of talented people are already working on that side of things and it's open systems like this that have given good lifespans and added an enormous fun factor to earlier sims.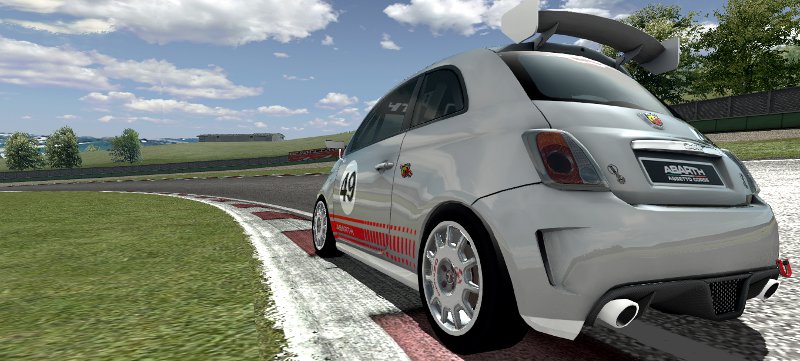 For more information, take a little trip to Kunos' sites for netKar PRO and Assetto Corsa.