Last updated on January 13th, 2021 at 02:28 pm
The 1000 Clubs Expansion is out now for Forza Horizon, with two new cars, and more than 1000 challenges to potentially complete with extra achievements. Best of all, it's a free download to encourage you to spend more time with the game.
Each car now has a set number of challenges associated with it – so far it appears to be five for each vehicle. They include speed challenges, achieving certain positions in specific races, or performing skills such as J-turns, 180 turns, or knocking down a set number of objects.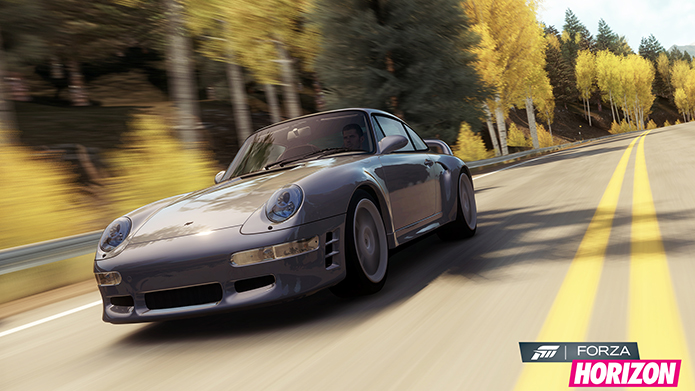 Included in the expansion are 250 Achievement Points linked directly to the new challenges. The Achievements are:
My First Challenge: You earned your first Medal: 10 Points
Ferrari Fan: Earn a Medal in 14 different Ferraris: 20 Points
It's Just Money: Earn a Medal in 14 different cars worth at least 1 million Cr. 20 Points
Snake Chamer: Earn a Medal in 3 different Shelbys. 20 Points
Lamborghini Lover: Earn a Medal in 8 different Lamborghinis. 20 Points
Nissan Ninja: Earn a Medal in 7 different Nissans: 20 Points
Well Engineered: Earn a Medal in 10 different BMWs. 20 Points
Sir Challenge-a-Lot: Earn a Medal in 20 different British Cars. 20 Points
Ford Champion: Earn a Medal in 13 different Fords: 20 Points.
Forza Legend: Earn a Medal in 146 different cars! 80 Points
In addition, there are specific Leaderboards for the 1000 Clubs challenge, including friend's totals to encourage competition between everyone.
The astute amongst you may have noticed that in order to complete all the achievements, you'll need to invest in at least some of the Forza Horizon Car Packs. You can see our complete list of cars in Forza Horizon to try and figure it out, but with free downloads available with each car pack, and the fact the challenge content is free, it's not too painful to have to buy a couple of car packs to finish it all.
We're just updating the full car list to figure out if you can save money with just a couple of packs.
The base game includes:
8 BMWs (10 needed)
14 Ferraris (14 needed)
1 Shelby (3 needed)
5 Nissans (7 needed)
9 Fords (13 needed)
Free downloads so far include the Nissan R390, and now two more cars with the 1000 Clubs expansion.
The new cars are the 1995 RUF CTR2, which features a 215mph+ speed thanks to a 520hp 3.6 litre twin turbo flat six. Fun, but not helpful, whereas the more modest 1956 Ford F100 pick-up truck helps towards the Ford achievement with a 167hp V8 built for heavy loads.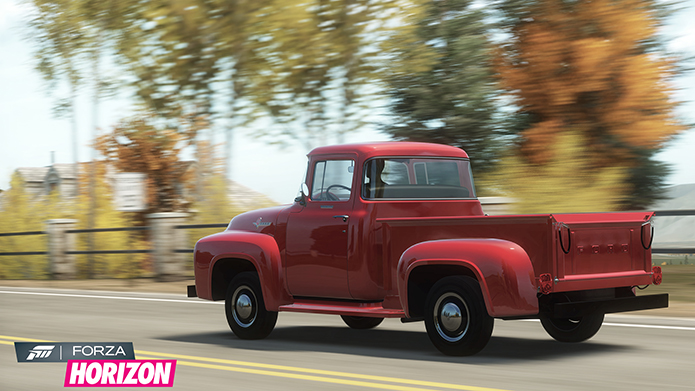 As a free download, the 1000 Clubs expansion is definitely worth downloading. It's given us an excuse to fire the game back up and spend some time exploring various cars which we hadn't found a reason to drive yet. The challenges aren't necessarily difficult, but there's an element of the Pokemon collecting bug to try and get them all, along with the new achievements.
Just watch out for the F100 tipping over on tight corners….