Last updated on January 13th, 2021 at 02:38 pm
The 97th running of the Indy 500 race takes place on Sunday, May 26, 2013, and for the fourth consecutive year iRacing.com members can compete in a virtual version on Friday May 24th and Saturday May 25th.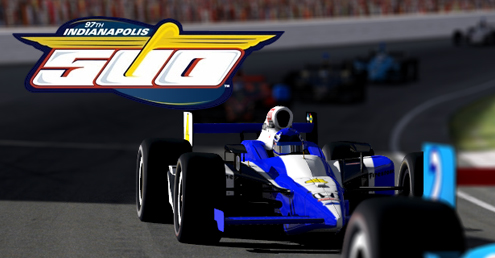 It's open to iRacers at all levels, and the races will feature two fields composed of Pro-C and D-Rookie license holders. Practice for the races began at 00:00 GMT on Tuesday May 21, and following tradition, it's based on four laps with qualifying based on the average speed.
But if you're not ready to compete, you can still enjoy the action with the top split of the Pro-C race being broadcast live at iracing.com/live on Saturday at 6pm GMT, 2pm EDT.