Last updated on March 1st, 2021 at 12:37 am
The Virtual Motorsports Pirtek GT Cup marked a new era for Team ORD. Not only had we recruited BigBen0913 as a full-time partner to join Badger Gravling following their VM Endurance outing, but we were even running a three-car team with the last-minute addition of CallMehDarkside who joined on loan from his regular team.
Looking at the R3 class GT cars for the 8 week championship, we initially ruled out any DLC cars as Ben is still relatively new to Forza and doesn't have every available car pack. So we were left with:
2010 BMW Z4 GT3
2010 Ferrari #89 F430GT
2009 Ford #40 GT Mk7
2010 Jaguar #33 XKR GT
2004 Panoz #51 Esperante GTLM
After some initial debate, we settled on the BMW despite the fact it would run with a -15% power handicap to balance it against the other cars (A variety of -15% and -20% penalties were to keep the whole field competitive). With hindsight, the Panoz might have been a better choice due to straightline speed, and the Jaguar definitely had a decent amount of mechanical grip – although the BMW proved to be a fast car, it needed far more tuning and set-up to achieve decent results.
One fairly unusual aspect of this series was that it ran all cars with drag tyres to make the grip and wear a factor (Normal tyre wear in Forza 4 is non-existent).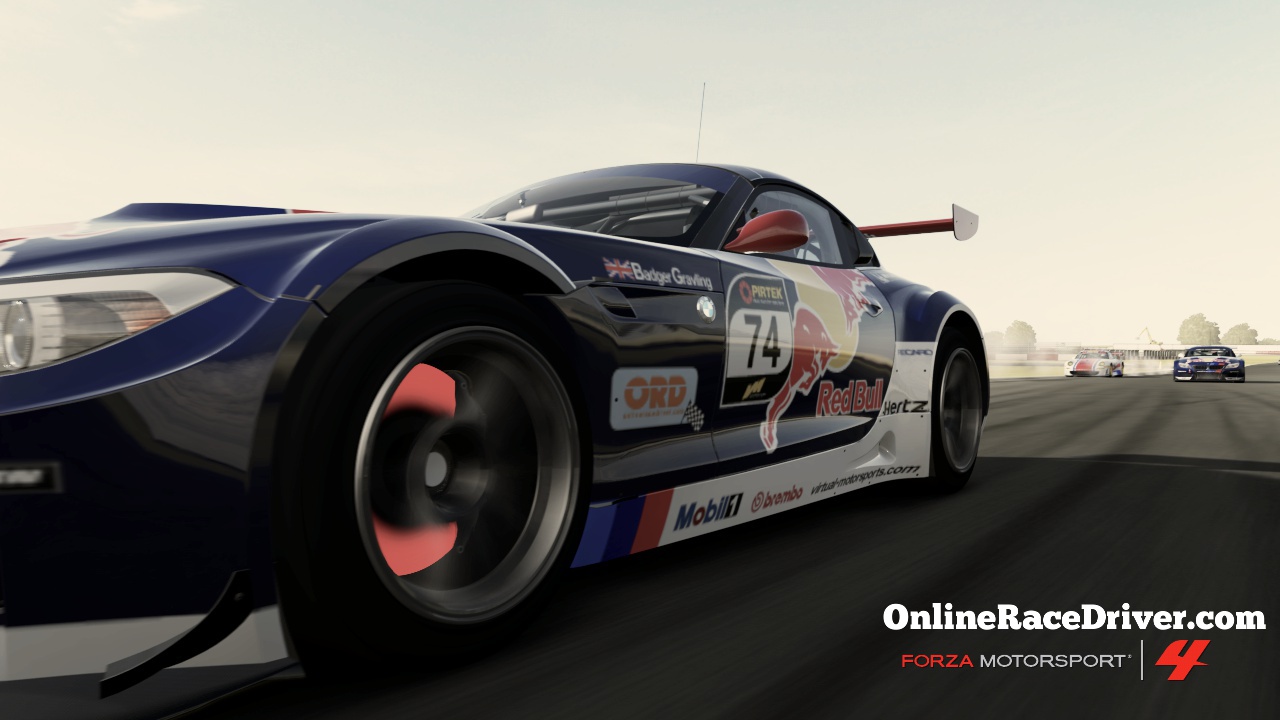 The paint for our team was a great job by Ben and Darkside as we didn't want it to just represent OnlineRaceDriver.com. And so the Red Bull livery gave us a real race look.
Each race meeting began with qualifying at 8pm BST on Sunday nights, and it was a baptism of fire with the first round at the Nordschleife for 8 laps.
Ben was unfortunately unable to make the race, and with some time zone confusion for Darkside, it left Badger as our only driver. He's not the most natural tuner, so the car was still fairly close to the default tune. In the 15 minute session, he managed to qualify in 21st from 44 drivers with a best lap of 7:53.618. The fact that the top 3 places were all Panoz suggested this wouldn't be a round for the German sportscar to shine. With 11 cars per lobby, that put him in Lobby 2 for a typically interesting race at the Green Hell, including a couple of sudden moments where the rear end overtook the front. But a finish at the rear of Lobby 2 was a decent start to the season.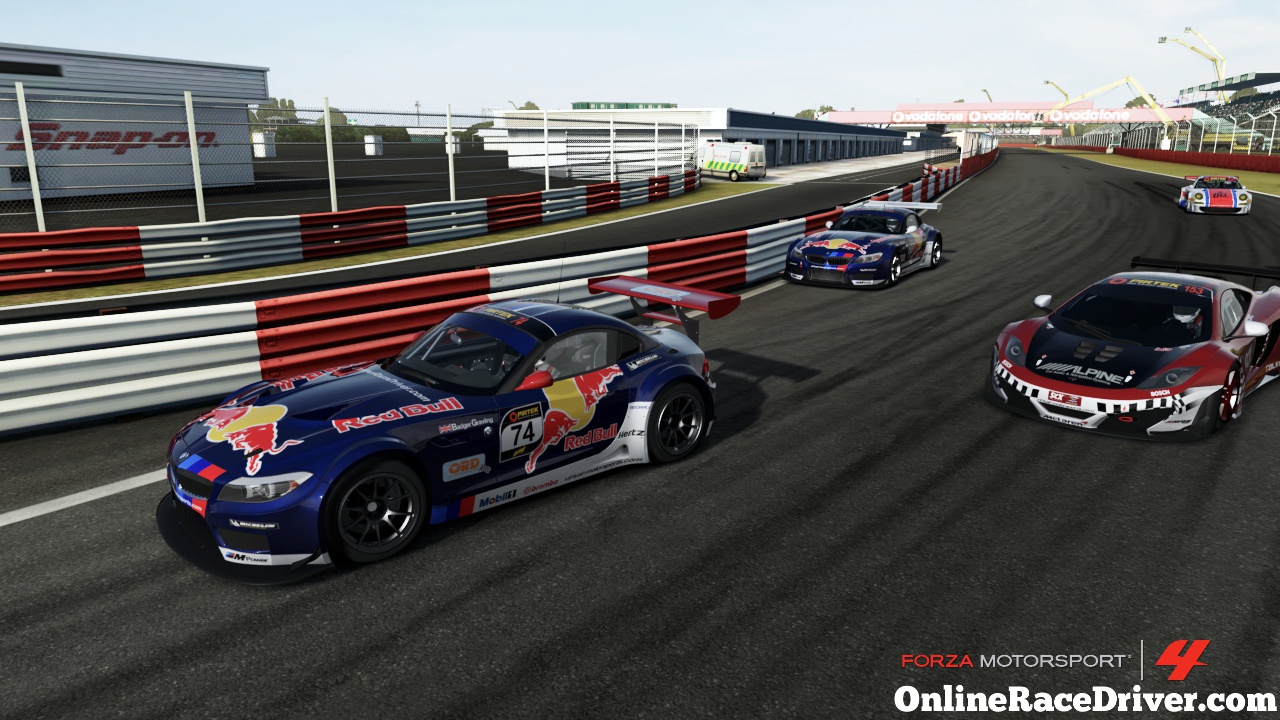 Round 2 saw the debut of our 3-man team for real at Catalunya. It also saw a field of 51 drivers, and extremely tight qualifying with positions 10-38 covered by less than 3 seconds. Darkside was top of the team in 30th, Badger took 37, and Ben a respectable 49th. In the race a number of connection issues and restarts made for a fragmented affair with Darkside finishing 3rd in Lobby 3, Badger taking 11th, and Ben rounding out the 4th lobby.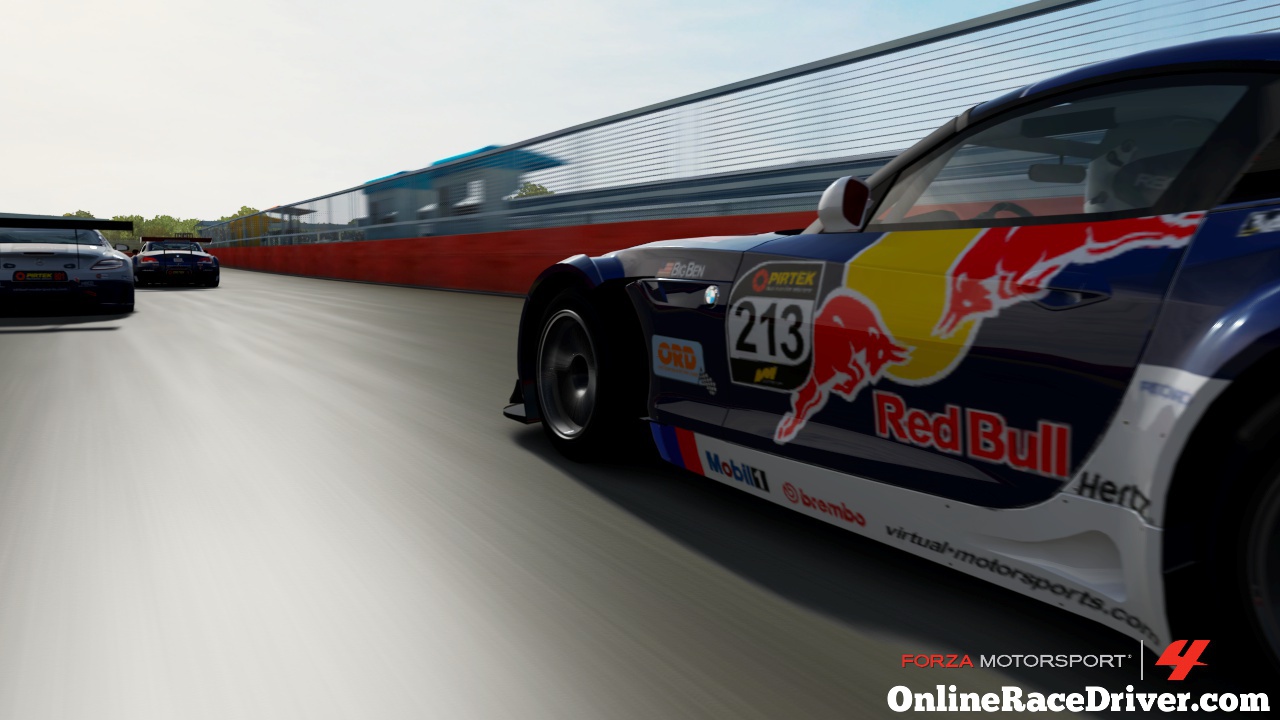 Off to the U.S for Road America for Round 3 – another track which favoured straight speed, and saw Badger take 8th in the third lobby after a couple of mistakes. Darkside survived a couple of incidents to finish 6th in Lobby 2, and Ben was unlucky to be nerfed a couple of times in Lobby 4.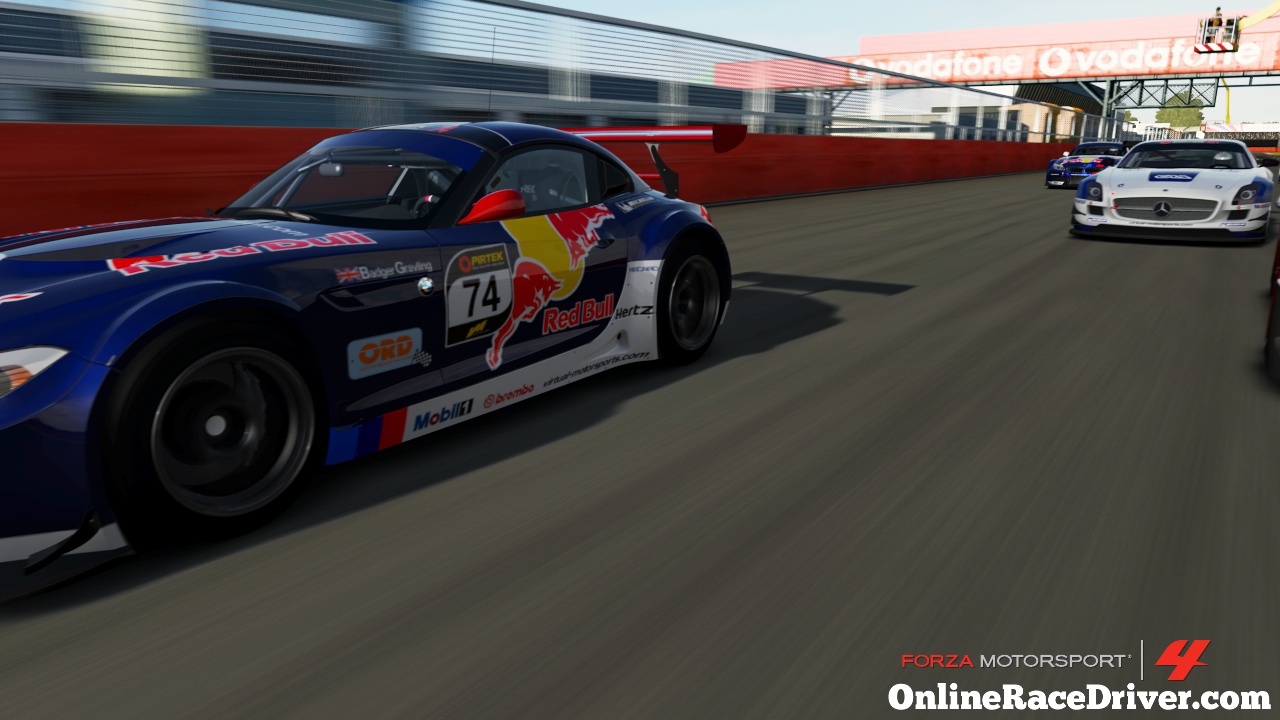 Staying in the same continent we went to Road Atlanta next. And this is where the bad luck started to kick in with CallMehDarkside disconnecting from the race in Lobby 3 to finish 9th, and Badger crippled after hitting a car which lagged off the track, then reappeared stationary on the racing line. Total front end damage saw him limping around to finish 8th of the cars which made it to the chequered flag from 11 starters.
Suzuka saw bad luck for Ben as he lagged out, a 6th in Lobby 3 for Badger, recovering from a early racing incident which put him onto the grass. It was also an absence for Darkside as he couldn't make the race, and would end up pulling out of the series.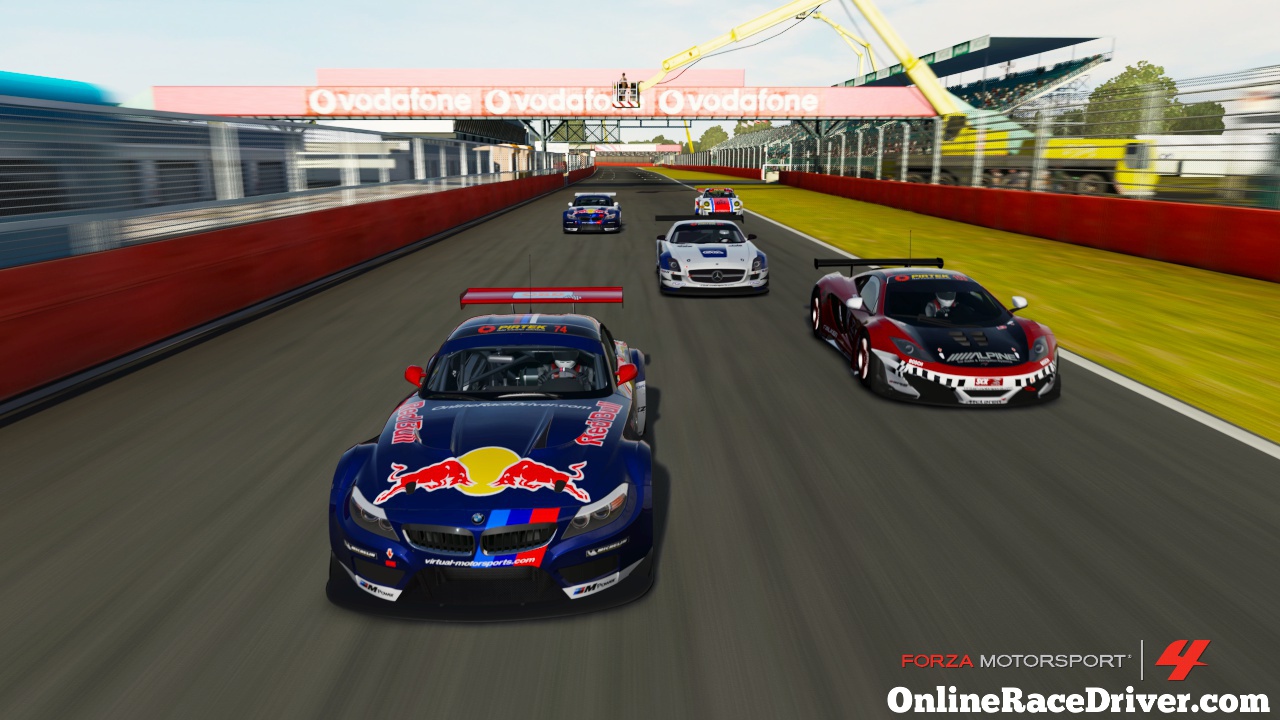 We did get a boost for Round 6 at Motegi as a fellow competitor kindly offered some tuning help, which saw Badger get into Lobby 2 for the first time since the opener at the Nordschleife. Unfortunately a first lap braking disaster saw him rear-end another driver and wreck his race to finish last in Lobby 2. Ben picked up a decent 7th in Lobby 3.
The penultimate round was at Le Mans and with more tuning help, Badger qualified in 20th. Ben took 9th in Lobby 3, and Badger took 11th in Lobby 2 after another first lap incident. This time he was pressuring the car in front through the turns at the end of the lap, had to take avoiding action, and went onto the grass.
The final round saw a reduced field of 20 drivers due to the timing conflict with the Canadian F1 Grand Prix on TV, the fact that the title had already been decided with a victory for HMR Motorhead, and various other reasons. With the small amount of drivers, 18th and 20th for Badger and Ben saw them both in the second lobby. Badger made up a position due to other drivers having lag issues, and risked a one-stop pitstop strategy which didn't quite pay off, whilst Ben finished in 10th to end his first series.
Results:
In the team championship, despite the loss of our fastest driver, OnlineRaceDriver.com finished 7th overall out of 16 teams competing, just behind the second of the Happy Cat Racing teams, which is pretty respectable. If we hadn't fielded just one driver at the opening round, and hadn't had a couple of disasters, which might have challenged dbUK for the top 5.
In the driver championship, Badger Gravling eventually finished in 13th place. Again, the two or three disasters during the season cost dearly for the chance of a top 10 finished. BigBen0913 finished the season in 30th, and 72 drivers took part, with around 40+ competing regularly. So both drivers achieved a respectable result for the season.
The title went to HMR Motorhead from HCR Mad Dog, both in the Panoz, followed by VVV Cerberus and VVV Flexy in their Jaguars, who took the top team honours.
Overall it was a pretty good first season fielding two drivers for Team ORD. Given the frustrating mid-season run of bad luck which saw Badger hit a lagging car at Atlanta, run off the track in lap 1 at Suzuka and then rear-end a car on lap 1 at Motegi, he still claimed some reasonable points, and Ben kept improving throughout the season, losing seconds from his lap times at every outing.
Hopefully we'll be able to add some more drivers and keep improving – if you're interested in joining Team ORD let us know, particularly if you enjoy tuning!