Last updated on January 20th, 2021 at 03:17 pm
Building on the expanded coverage we've brought to our YouTube channel this year, the PS4 makes its OnlineRaceDriver video début with a new racer that's sadly had a difficult start to its life: Driveclub.
Driveclub – A Beginning
We begin by introducing Evolution Studios' game with recordings made during the earliest, much-reported post-release days. Despite all of the talk of servers, a lack of features and accusations of Driveclub being an incomplete title, there is still a game there.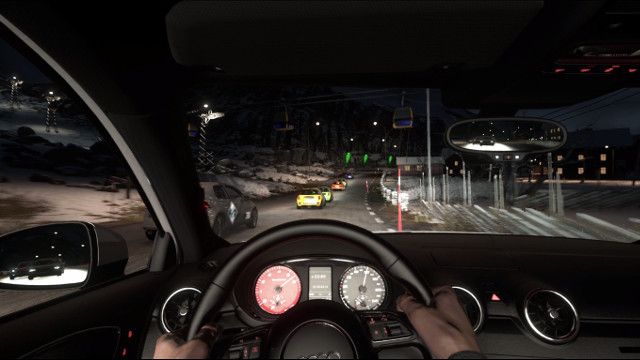 Cautiously hopeful that Evolution's large-scale plans will come to fruition and begin to show themselves soon (weather, please!), for now, we're ready to demonstrate what does feature rather than, as many reviews have concentrated their time on, what doesn't.
It's not wall-riding – it's Parkour!
If you're more interested in what happens in the car, look this way!
Even with an unfavourable time of day for parading the best of its wares, Driveclub's graphical subtleties can be seen during the video. This is a point-to-point race in an Audi A1 quattro at Hurrungane, Norway. There's little time to take them in when at the wheel (or pad!) but between a blowing confetti of snow, differing surfaces and the cabin highlights and diffuse glow from the other cars' brake or headlights, there are some nice touches.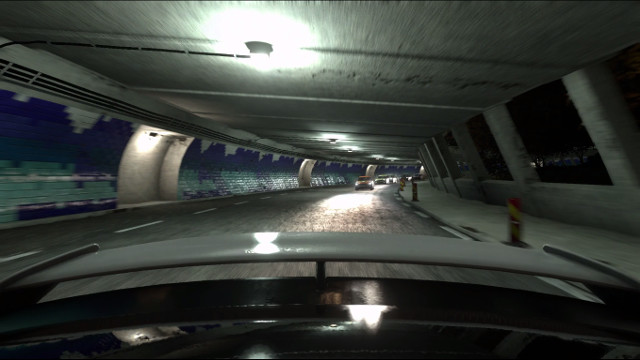 It can be surprising what a difference even a change of day in the game can bring to the feel of a course – and we have some footage to provide exactly that contrast!
Keep watching the site and channel for updates and new footage from Driveclub. There'll be more from Norway, we'll head to Scotland and roll our way over high Chilean roads soon.