Last updated on January 17th, 2021 at 10:16 pm
The MINI Clubman Vision Gran Turismo is now available in Gran Turismo 6. The car is a ground-up design to show what would be virtually possible for a race edition, with 395hp, a 6-speed sequential gearbox with paddle shift and a 290km/h top speed depending on how you tune the gearbox ratio.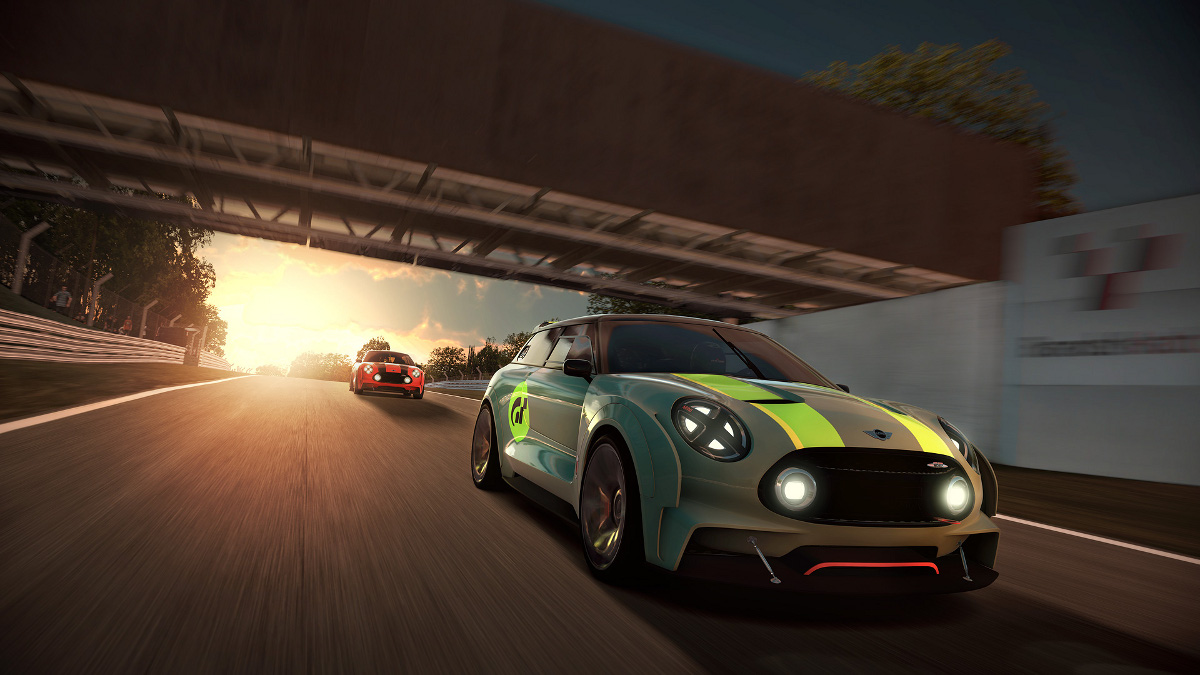 It's clear that BMW has put plenty of time and effort into their second collaboration with Polyphony Digital. In addition to an elongated body and lower stance, they've highlighted details such as the enormous air intakes and ducting, and the fact that the retro-style taped headlights actually have four separate working LED elements within them to still illuminate the track.
Obviously for a car in Gran Turismo 6, you get fully adjustable dampers front and rear. And in addition to the front splitter for downforce, the design team realise that the view most gamers will see is from the top and rear. So they paid attention to how the car will look from above, as well as accentuating the muscular stance of the widened rear axle. Combine that with the rear aerodynamics, and it looks good from the back.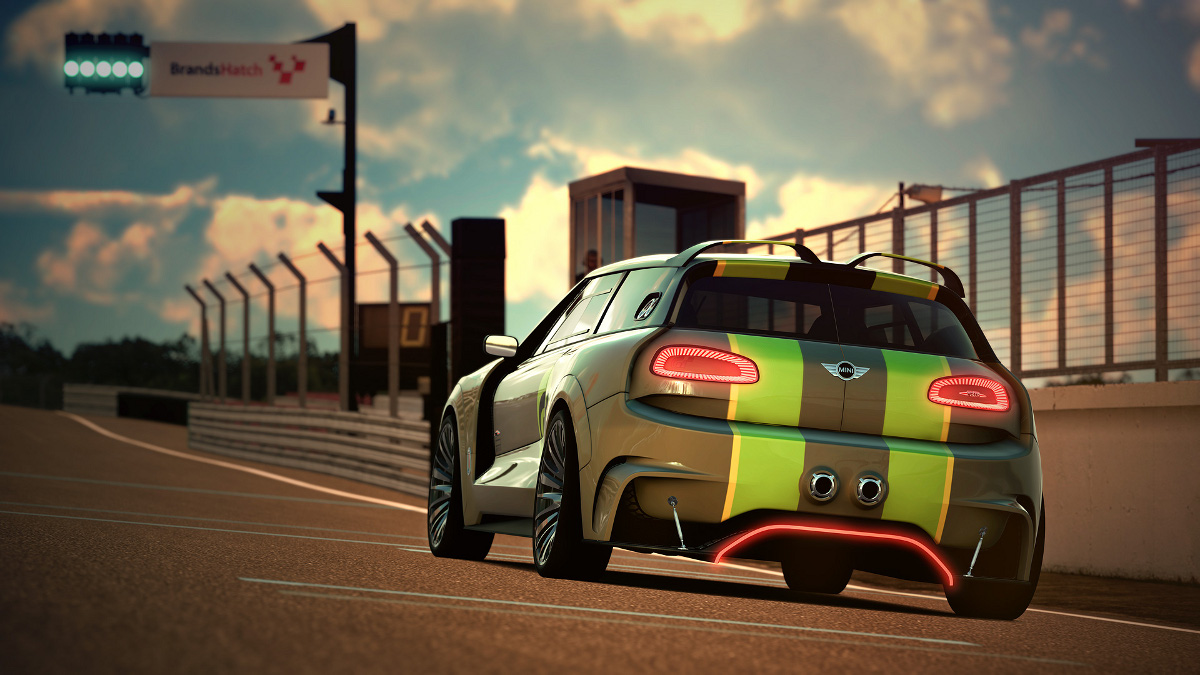 You get the same striking split doors of the standard MINI Clubman but with a double rear spoiler for downforce, and LED rear lights with integrated braking and driving lights.
Even details such as the snap fasteners on the bonnet, small sliding window and quick-release filler caps are in place, alongside 22″ wheels, and the longer, lower body. Even the windscreen wipers are upright to look more like the historic racing and rally cars, along with the additional front lamps.
You'll also get a choice of five paint schemes in game, all with a base of Cyber Silver, but with the choice of colours for the roof, bonnet stripes and pint striping.
Head of BMW Group Design Adrian von Hooydonk: "The MINI Clubman Vision Gran Turismo is in fact the second cooperation in connection with Gran Turismo 6. I very much appreciate the opportunity to collaborate with Kazunori-San because he is just as interested in automobile design and performance as we are at the BMW Group"
MINI Clubman Vision Gran Turismo Gallery: