Last updated on January 21st, 2021 at 02:13 am
The ORD team has had a few reasons to celebrate recently, and it's beyond time we shared them. First up, we entered the 2015 National UK Blog Awards a while ago. And ended up Highly Commended in the Automotive category.
Which means we were reward with a badge we can proudly display.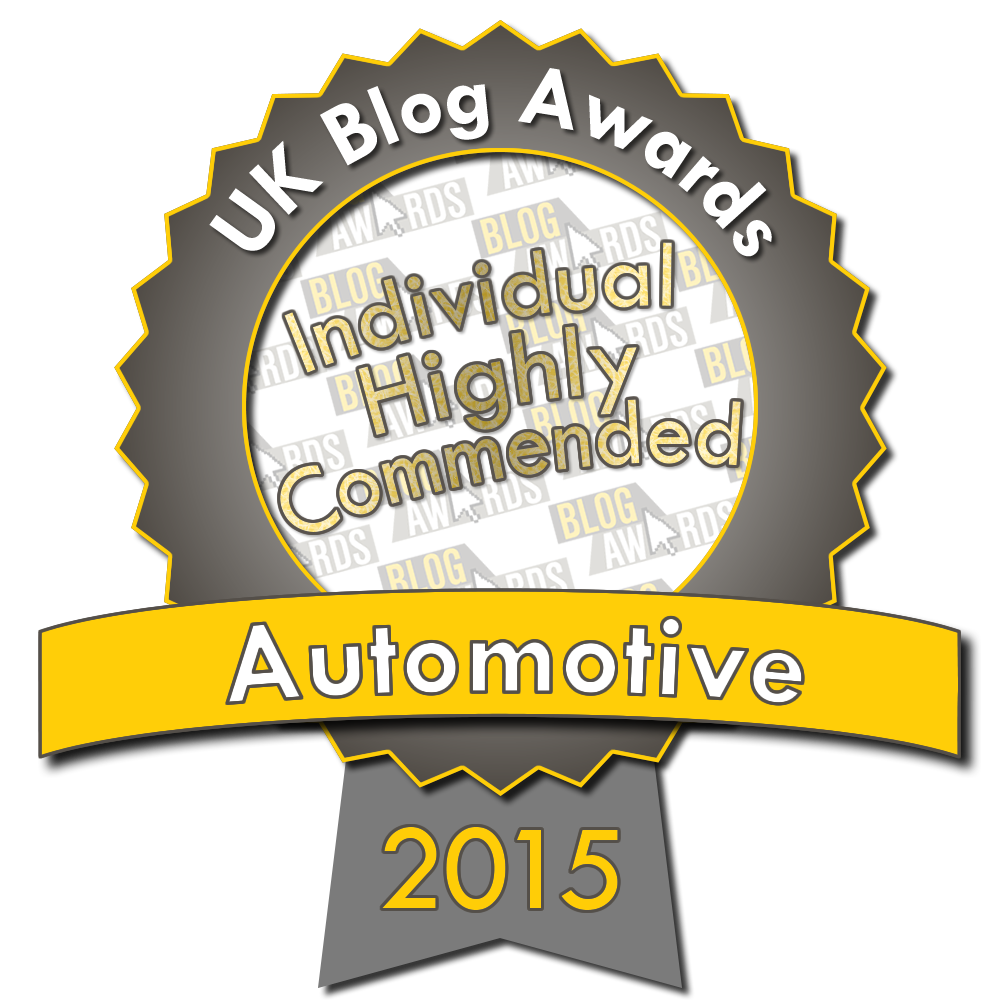 So that was a nice reward for the effort put into ORD, particularly from Andy on the video side of things. Plus everyone that has contributed articles past and present.
Virtual 1 80's TCC Class C Winners:
And we've had reason to celebrate on track as well. Having entered Team ORD across the three classes of the Virtual 1 Gaming 80's Touring Car Championship, we came away with one trophy, as Badger Gravling (i.e. me!) won the Class C championship in a little Renault 5 Turbo I came to love as the season progressed.
Frustratingly, we just missed out on the overall team title by 7 points to V1. And with my team-mates Ben and Tony missing a few rounds for various unavoidable reasons, we could have mounted a good tilt at that title. I also missed out on the overall title by just 11 points to the B Class winner, IRE Skillz in his BMW E30 M3 – which left me ruminating on the first two rounds when I'd struggled to find the right settings to get the little Renault performing properly.
But still, it's the first title I've taken for Team ORD, so I shall imagine a virtual trophy in my virtual trophy cabinet…
Team ORD on TV:
And to round things off, you can catch various members of Team ORD on Motors TV at the moment as the televised coverage of the TORA VAG Trophy has begun. The first episode was on Tuesday evening at 6.25pm, and as far as we know will continue on that schedule.
The coverage focuses on Lobby A battles, so keep an eye out for Ben Williams in the Team ORD Rabbit competing in Class B. The Class A VW Bora did make a momentary appearance when the coverage switched to the lower lobbies at the end of the show, but unfortunately we ended up retiring the big 4WD beast due to the fact it just couldn't match the FWD Sciroccos and SEATs.
Apparently the coverage will also be coming to Youtube in the near future, so we'll be able to share Ben's fame and my brief appearance.
Rest assured Team ORD will continue to grow bigger and stronger in the future, so expect to see more of us and our lovely orange logo. And if you'd like to join Team ORD and race with us, then do get in touch…