Last updated on April 24th, 2020 at 05:36 pm
Codemasters recently announced that the company will return to concentrating on racing games with the closure of the Malta studio which created virtual card game Battle Decks and a poor reception to the recent Overlord Fellowship of Evil. A spokesperson told Eurogamer;
While it's been great to explore projects outside of racing, we know that our hearts belong to racing in all its many glorious forms. The success of DiRT Rally's Early Access programme has been incredible, F1 2015 was very successful reaching number one in many territories, we've recently announced that Micro Machines will come to mobile and we have a strong road map ahead of us that keeps racing as its razor focus.
The company still employs around 380 people with studios in Southam, Birmingham, India and Malaysia. In 2012, the company announced Codemasters Racing as a new label for DiRT, F1 and GRID after deciding to end the Operation Flashpoint and Bodycount series. I actually reviewed Bodycount back in 2011 for our sister site FPSPrestige, giving it 3/10 despite an interesting concept and the fact an old friend of mine worked on the game. Sadly it was marred by bugs and issues which meant it didn't match up to the blockbuster FPS games. And given the increase in racing competition on both PC and Console (Including Project CARS and Assetto Corsa for consoles alongside the traditional rivals of Forza, Gran Turismo etc), a renewed focus will hopefully help Codemasters get back on track.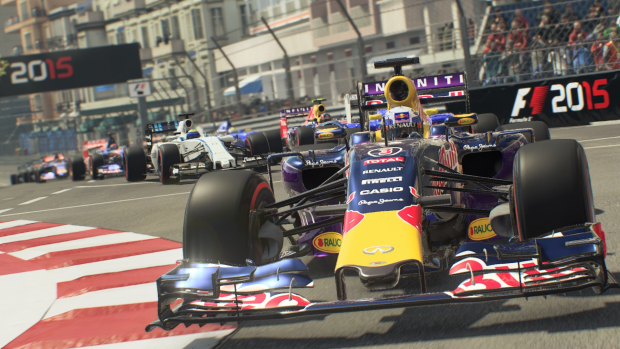 In happier news, you can buy a whole load of Codemasters games in a Humble Bundle running for just under two more days, including GRID2, DiRT Showdown, Colin McRae Rally for just $1 or more. Pay more than $5.84 and you also get GRID Autosport and GRID, while $15 or more also gets you DiRT3 Complete Edition, GRID2: All In DLC Pack and GRID Autosport Season Pass.
And the company is also working on F1 2016, including teasing 'some new and exciting features'. Plus frequent updates for DiRT Rally with the latest additions being the Volkswagen Polo Rally and Hyundai Rally.