Last updated on January 21st, 2021 at 02:42 am
Exciting news for fans of race sims, as the rFactor 2 DX11 Beta Release is now available. Which means you can enjoy various graphics updates updates. That includes improvements to the USF2000, Nissan GT500, Howston G4 and G6, the Dallaa DW12 and the Stock Cars. And Atlanta Motorsport Park, Silverstone, NOLA Motorsports Park, Mores and Indianapolis Speedway have also had visual improvements, including repainting the curbs at Silverstone to match the current real life colours!
But we suspect most people will be excited about the rFactor 2 DX11 Beta Release because it brings virtual reality into the mix.
Developers Studio 397 are keen to make it clear that this is an Open Beta release. And there are some details on how to opt into the DX11 branch to try the open beta, and to set up virtual reality on their announcement post.
Apparently even if you select none of the new graphical post effects, the base setting should be better than the previous standard look for the game.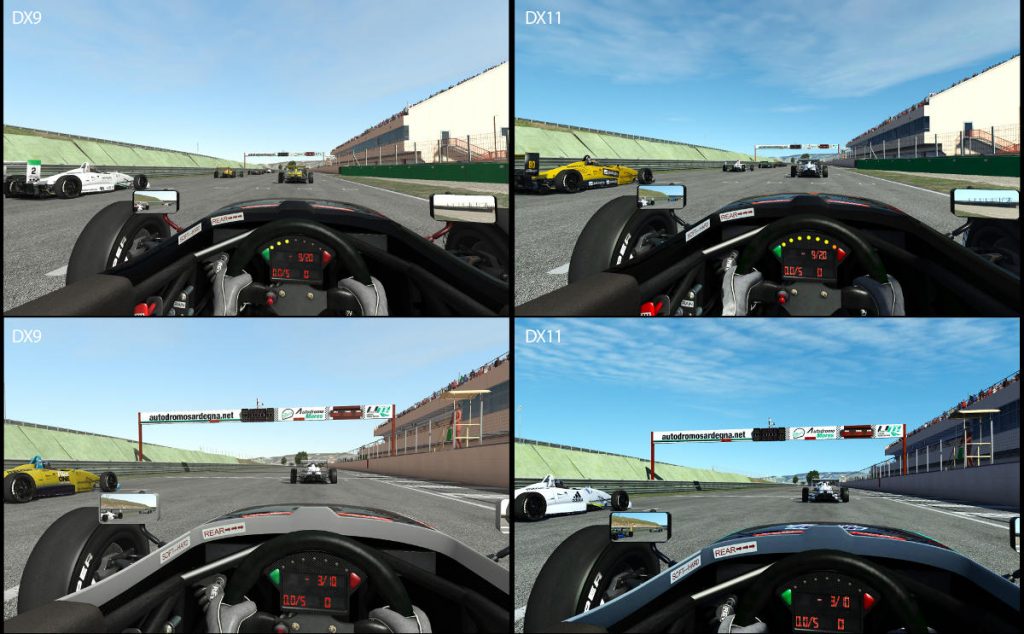 As an open beta, there are a few known issues, including plugins which depend on DX9, some strange presets and graphical glitches and more.
Some users have also reported that even high-end gaming PCs are struggling to run the open beta at a steady 30 fps. It's early days, so we'll wait and see how widespread the problem is before making any judgements, but it's worth remembering this is most definitely a beta, rather than a last-minute check before an official release.
You can keep up with all the latest rFactor 2 updates and news, here. Or check out the full rFactor 2 car list, and the rFactor 2 track list. Along with downloading the demo version for free via Steam, or buying rFactor 2 for the PC. The GTE class cars for rFactor 2 can all be found on Steam, here.