Last updated on January 6th, 2021 at 05:21 pm
Team Racing League is one of those games which is difficult to judge from trailers and screenshots. Developed by Gamious, it's based around racing in teams of 3. And tries to include a MOBA-like experience by allowing you to team-up and collaborate between racers to win. For those not familiar with MOBAs like League of Legends and Dota 2, they pitch teams of multiplayer characters with different attributes against one another. So it's good news that you can start to try the game for yourself, with a Team Racing League free demo released.
So Team Racing League is an attempt to bring that MOBA approach to racing. Inspired by racers including Super Off Road, Micro Machines and Super Mario Kart, you get a top-down view of the track. And when you're racing, you can support your team-mates with various moves, or damage opponents with 'flaming hot toasting mechanics'. Plus you can join the hovercrafts you're racing together to team up and go faster.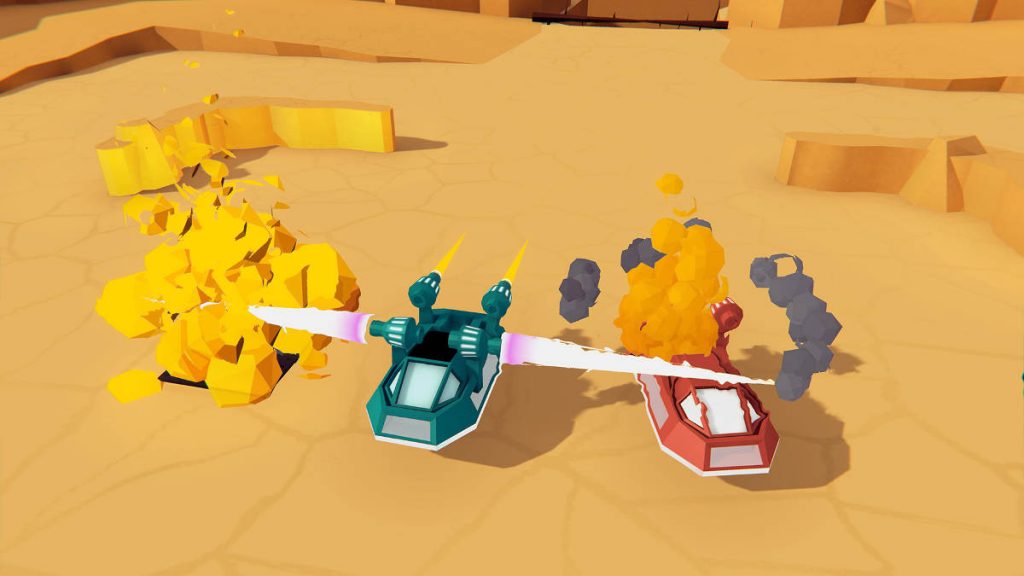 That mechanic could make Team Racing League the most interesting team motorsport since Rocket League. Or it could be rubbish. It's hard to know without playing it – especially as the graphics aren't really the focus of the game. And it's still working towards a Steam Early Access release.
But at least there's now a free demo available, with Time Trial and Tutorial modes. And as a bonus, the fastest players in the single player weekly leaderboards will earn keys to get the full game when it's released in July, 2017.
"This is just an appetizer for the real deal coming out in July", said Pim Bouman, CEO of Gamious. "Team racing is super high-adrenaline and overall just a fun experience. With the market so heavily shifting towards team co-op games, we're eager to see how players respond and look forward to feedback on the concept and gameplay."
So with the Team Racing League free demo released, it's probably worth having a quick look. And if you like the single player, then it's worth starting to put together some team-mates for July.