Last updated on January 21st, 2021 at 02:49 am
Gear Club Unlimited is coming even sooner than you might have expected. The release date in North America has now been brought forward to November 21st, 2017, meaning there's not long to wait for the Nintendo Switch exclusive racing game. And there's also a new Gear Club Unlimited performance shop trailer to get you excited, along with a glimpse of the local split-screen mode.
So there's a little bit to unpick here. First up is the news that Gear Club Unlimited will arrive earlier for North American customers. On November 21st it will become available to download from the U.S Nintendo eShop. And there will also be a temporary exclusive release via Gamestop for the boxed version. Again, only in the U.S and Canada.
If you're in the UK and Europe, or the rest of the world, then you still have to wait until December 1st, 2017 to either download Gear Club Unlimited or find a physical release copy. Which is a little unusual in an era of worldwide instant releases, but there are probably reasons for the decision.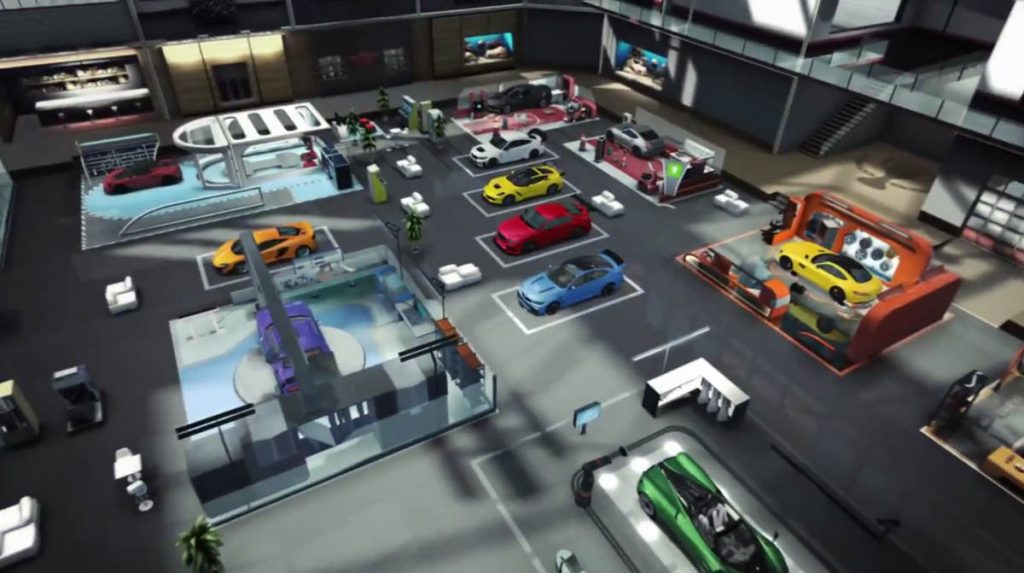 While you try to hold in your disappointment, at least there are new details on the Gear Club Unlimited Performance Shop to enjoy.
Not only will you be able to customise your cars, but you can also choose the location of your workshop and then paint and furnish it. Which is a nice touch if you're going to be spending some time in there to improve your vehicles.
Apparently there will be 7 specific workshops that you can use to change the look, handling and performance of your cars. And one of them will also enable you to adapt your vehicles for the off-road racing in Rally Mode.
Mechanical workshop: To modify the engine and gearbox.
Tires workshop: Where you can swap your tires and brakes.
Body workshop: The place to lighten your car.
Wind tunnel: Improve your aerodynamics.
Rally workshop: Adapt your cars to off-road competition to race in Rally Mode.
Paint workshop: Paint rims, bodywork and brake discs
Cosmetic workshop: Customise bonnets, bumpers, side skirts and more.
Call me cynical, but surely the cosmetic, body and wind tunnel workshops should really be working together? And don't you usually gave bodywork and paint specialists alongside each other? Isn't anyone multi-skilled any more?
One number that we can't complain about is that the Nintendo Switch multiplayer allows Gear Club Unlimited to have split-screen racing for up to 4 cars on the same console. At a time when it's increasingly difficult to rely on racing games having local multiplayer, it's a definite reason to consider Gear Club Unlimited. And players will be able to drive all the 32 cars in the game, plus any models they have customised in campaign mode. Which is good if you have one or more children wanting to race with you, for example.
So there you go. A new Gear Club Unlimited Performance Shop trailer, some extra details, and the minor news that the release date in the U.S and Canada appears to have jumped forward 10 days in the final month of release.