Last updated on January 6th, 2021 at 05:25 pm
Free-to-play vehicle crafting and combat MMO Crossout is getting an update to add more depth to the co-operative PvE raids as they switch from single-stage missions to storyline-based scenarios. And while Crossout Raids get overhauled, there are also April Fools Event details to enjoy. The special celebration will run from March 30th to April 2nd, 2018 with rewards including unique stickers and decorations for taking part.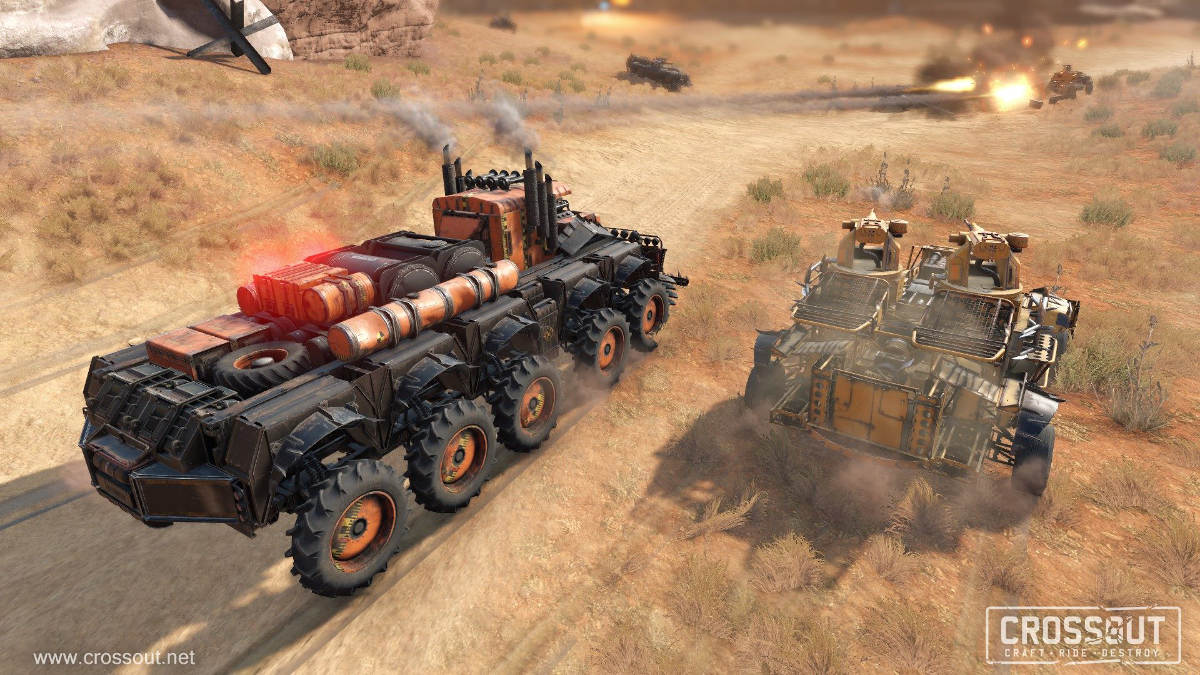 Crossout Raids Get Overhauled:
In an update released by Targem Games and Gaijin Entertainment, the previous PvE Raid single-stage missions have been changed. Rather than teaming up for single-stage missions, you can now get involved in more complex scenarios with specific storylines, enemies and tasks.
So you might start with an escort mission as you would have done before. But you'll now have to steal the truck to escort, then have to find fuel to get it moving while the enemy regroup, and then attempt to get it back to safety while fighting off other groups of raiders.
There are already 8 individual Crossout raids with the new storylines and consisting of multiple missions. And more are planned to be added in the near future.
Crossout April Fools Event Details:
Part of the crafting experience in Crossout is creating your own idea of the perfect vehicle for combat. Most players will try to build something effective for battling, but others indulge their more creative side including a dragon, a knight in shining armour, and a vehicle manned by bloodthirsty ducklings. And while these creations look amazing, they aren't usually the most effective when fighting starts.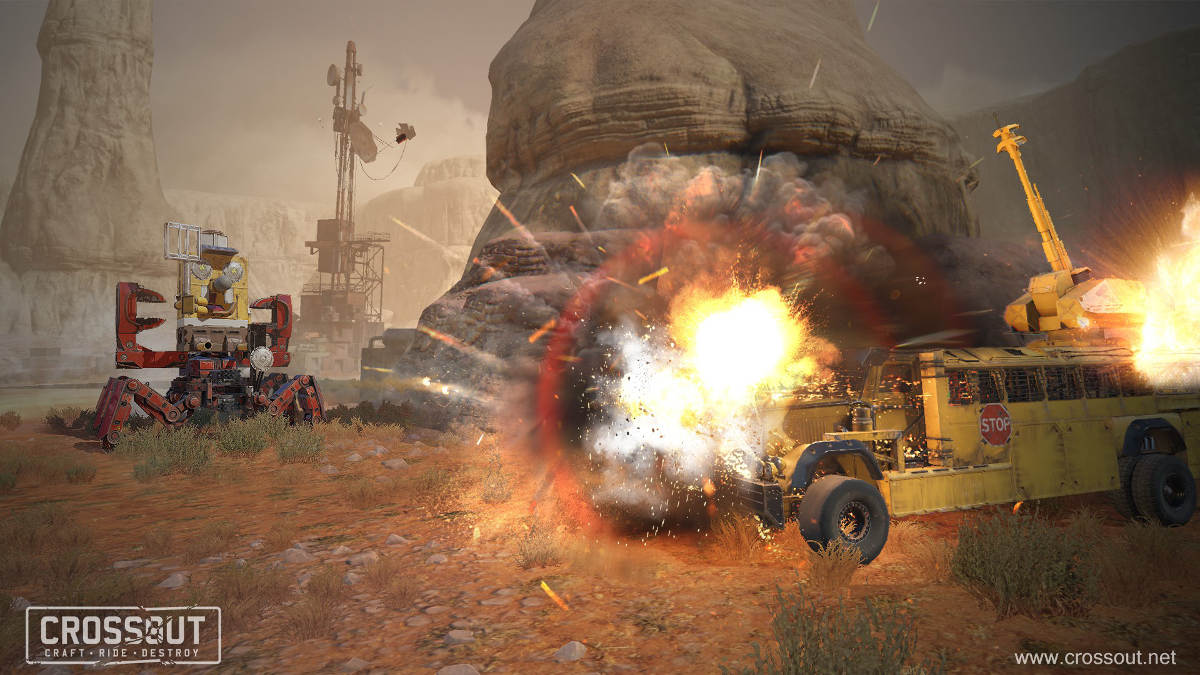 But from March 30th until April 2nd, the Crossout developers have given their favourite examples of the most interesting designs a boost with powerful weapons. So when you enter a special Brawl using the player creations, you won't know which vehicle you'll get from examples like a fire-breathing dragon or a howitzer-armed school bus.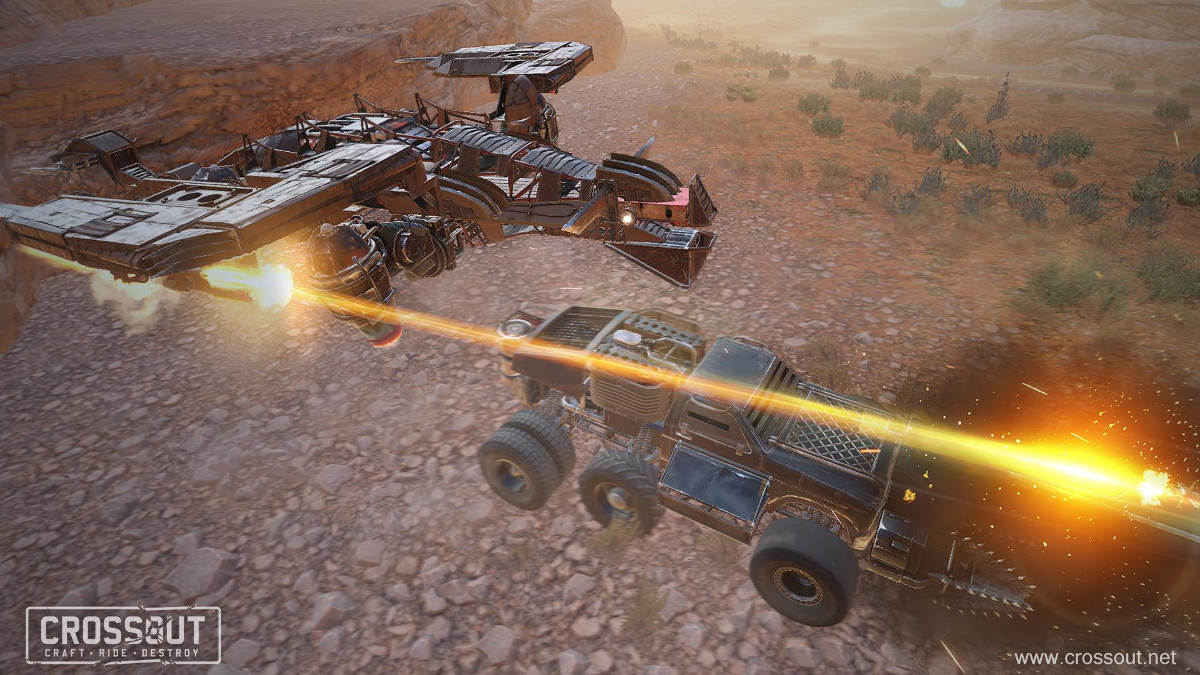 The special April Fools Brawl has no respawn limit, and every time you reappear, you'll be in another of the post-apocalyptic creations. For participating, you'll be able to get special limited edition stickers and other decorations to use on your own Crossout vehicle.