Last updated on January 6th, 2021 at 05:14 pm
The 2019 iRacing Indy 500 took place on May 18th, and like the real race at Indianaplis, it's a big event. The real world event has been running since 1911, and took place a week later on May 26th, 2019. Now the iRacing version is rapidly building up a similar heritage.
And ironically, both events saw close finishes. In the Indianpolis 500, Simon Pagenaud won from Alexander Rossi by 0.2 of a second with Takuma Sato in third.
In the 2019 iRacing Indianapolis 500, it was even closer between Brandon Traino, Adam Blocker and Kevin Ellis Junior. The lead pair were seperated by just 0.012 seconds at the line.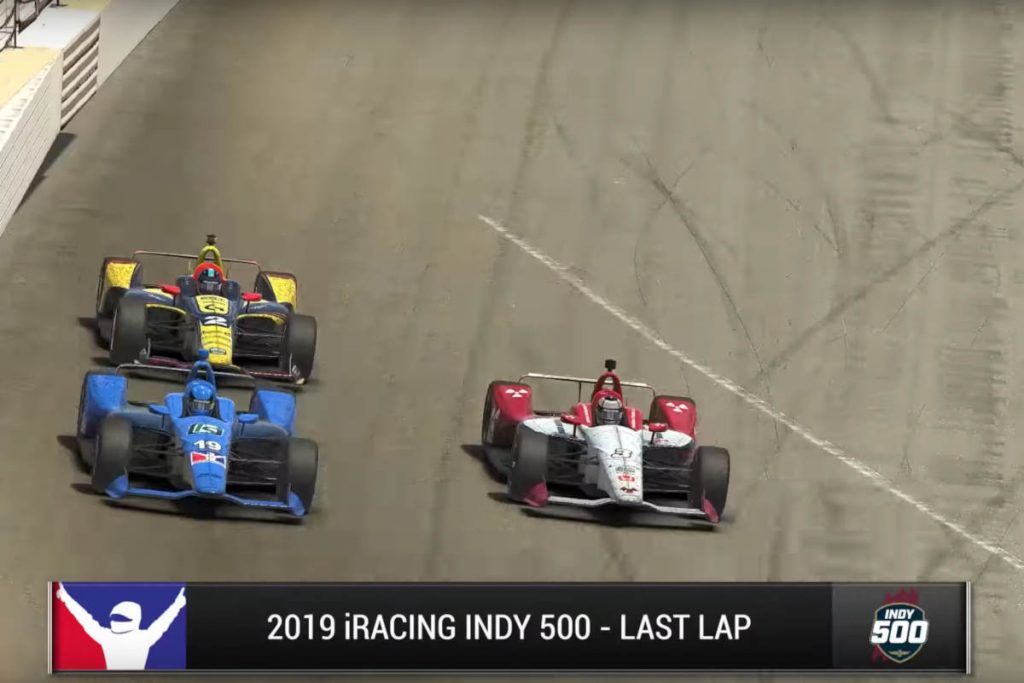 You can watch the full three hour and 20 minute live broadcast of one of the biggest virtual racing events of the year below.
Alternatively, if you're a bit stretch for time and don't want to fast forward, you can check out the epic final laps as Traino and Blocker battle for a narrow victory.
The next big special event in iRacing will be the 24 Hours of Le Mans, running from May 31st to June 2nd, 2019. If you want to start racing, then you can sign up for the game as a subscription via the iRacing website.
You'll need a PC, and either a wheel and pedal set-up, or at least an Xbox 360 / One or PS4 controller. Recommended wheels including Fanatec, Thrustmaster, and Logitech.