Last updated on January 18th, 2021 at 12:05 pm
The Rocket League Radical Summer event is a nine week celebration of the films, TV and culture of the 1980s. Including Ghostbusters, Knight Rider, Back to the Future, E.T, Karate Kid, and The Goonies. And it all starts on June 10th, 2019.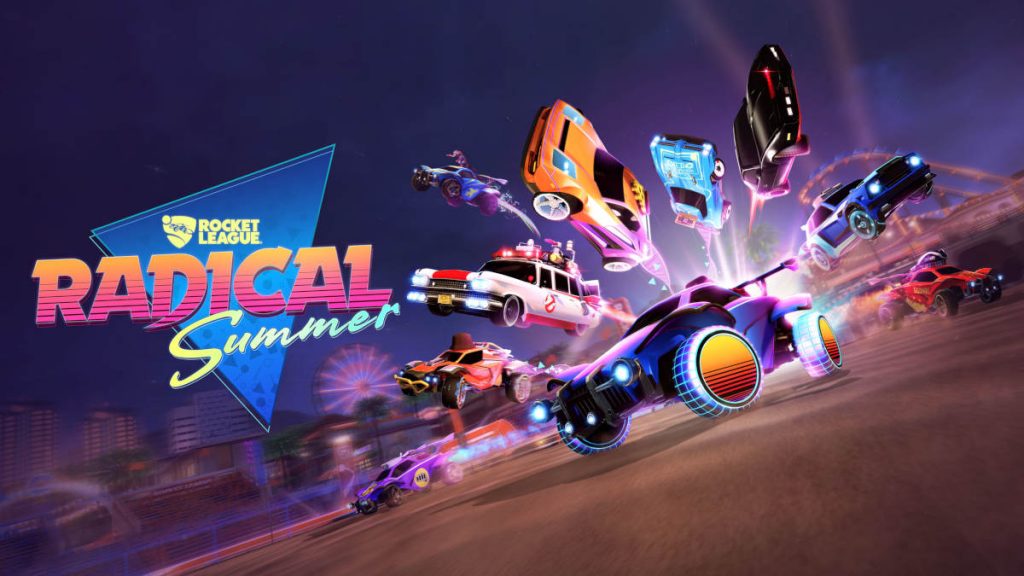 It's the first big event in the game since Rocket League developers Psyonix were acquired by Epic Games. So it'll be interesting to see how it's received by the claimed community of more than 58 million Rocket League players.
Rocket League Radical Summer Event Schedule:
The actual Radical Summer event is split into three celebrations. In addition to the Premium DLC cars pack for sale, you can earn specific 1980's items by earning 'Cassettes' from online matches.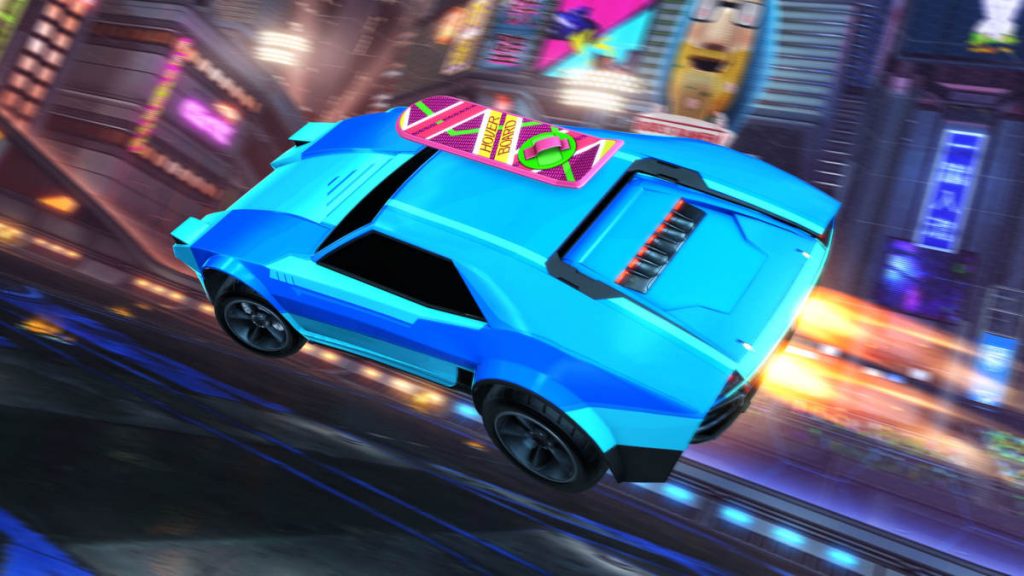 The toppers already revealed will cost 75 cassettes, while decals require 100 cassettes to access. Trails are 120 and wheels will be 150.
June 10th – July 1st 2019 – 80's Blockbusters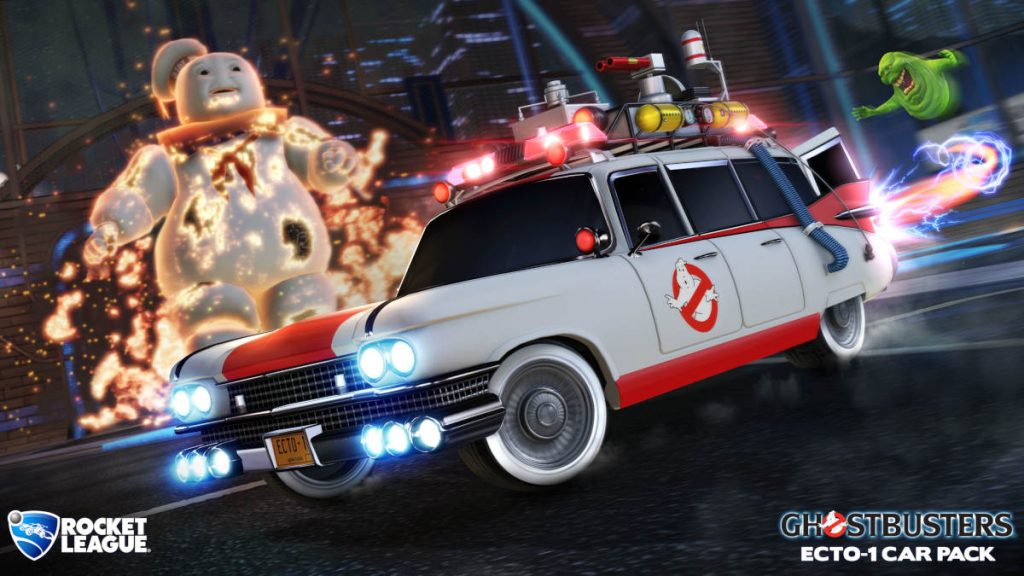 Ghost Hunt limited-time game mode. Teams of 3 v 3 have to fire a proton stream to capture the ball and carry it to the opponent's Containment Zone to score in a homage to Ghostbusters.
It will be played in the Urban Central Arena, with new scarier lighting and sound effects.
The Ghostbusters Ecto-1 Car Pack goes on sale, which includes: Ghostbusters Ecto-1 Battle-Car, Ecto-1 Wheels, Proton Pack Boost, Slimer Topper, Ghostbusters Player Banner, Ghostbusters Avatar Border, and the Stay Puft Goal Explosion for $1.99 (or regional equivalent).
Other 1980s in-game items come to the Rocket League Radical Summer Event Store, featuring Back to the Future, E.T. the Extra-Terrestrial, The Goonies, and Karate Kid.
July 1st – July 22, 2019 – 80's Culture
Spike Rush Game is the next limited time mode, which is another 3v3 game. This time, every player has the Rumble Mode Spike power-up to carry the ball.
It'll be hosted in the Throwback Stadium Arena, and also commemorates the fourth anniversary of Rocket League.
And there will be more in-game items, focusing on the culture of the 1980s for you to spend your cassettes on.
July 22nd – August 12th – 80's Television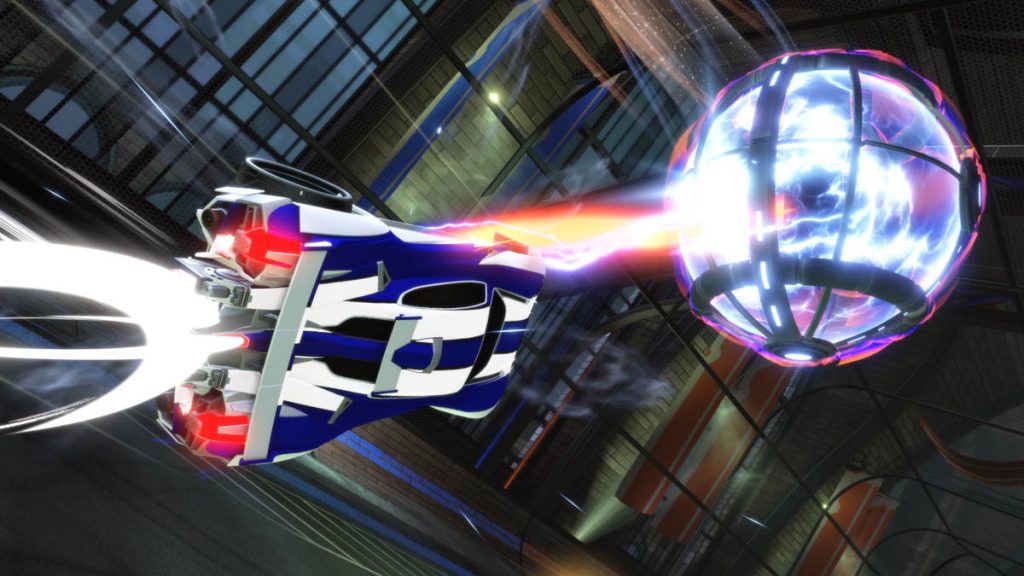 Beach Ball Game Mode will be the final time-limited addition to Rocket League. It's a duo match with a larger ball, low ball gravity, and Curveball mutator activated. You'll be playing on Salty Shoes.
The Knight Rider Car Pack will become available to buy, including K.I.T.T, the futuristic car star of the 1980s TV show, and other themed items.
And the final wave of 1980s items will appear for the Rocket League Radical Summer event. Psyonix have already revealed the iconic brands will include DeamWorks Voltron Legendary Defender and WWE. One clue is that the official Rocket League Radical Summer landing page contains copyright info for both the WWE, and Macho Man Randy Savage.
All players can download the update to access Rocket League Radical Summer from today. And you'll also get a free themed player banner. You'll also be able to acquire up to 5 golden egges per event phase, which contain items from Elevation, Victory, Turbo and Nitro crates.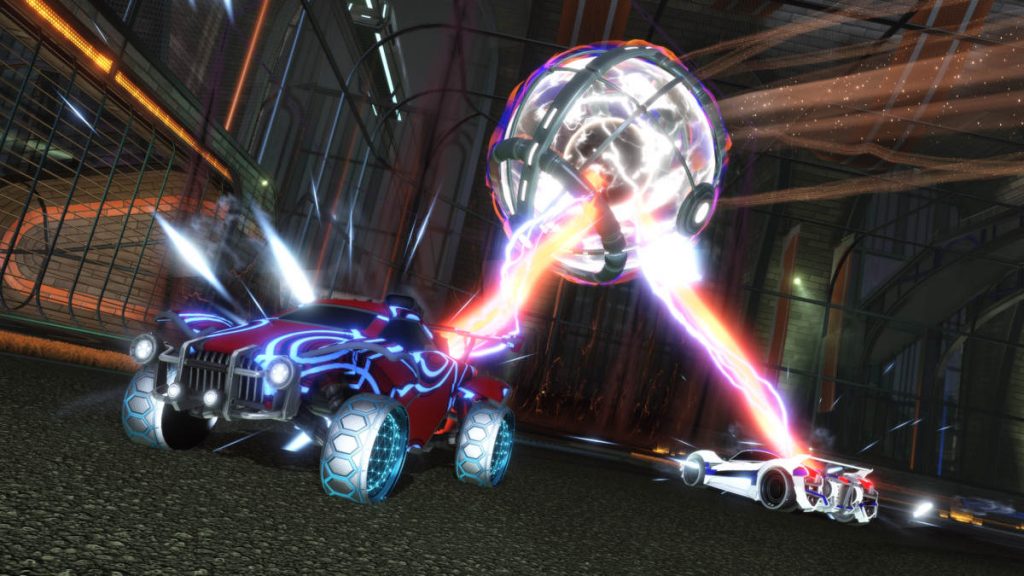 One of the best images to promote the Rocket League Radical Summer event has to be the mock-up of the game as a 1980's game release.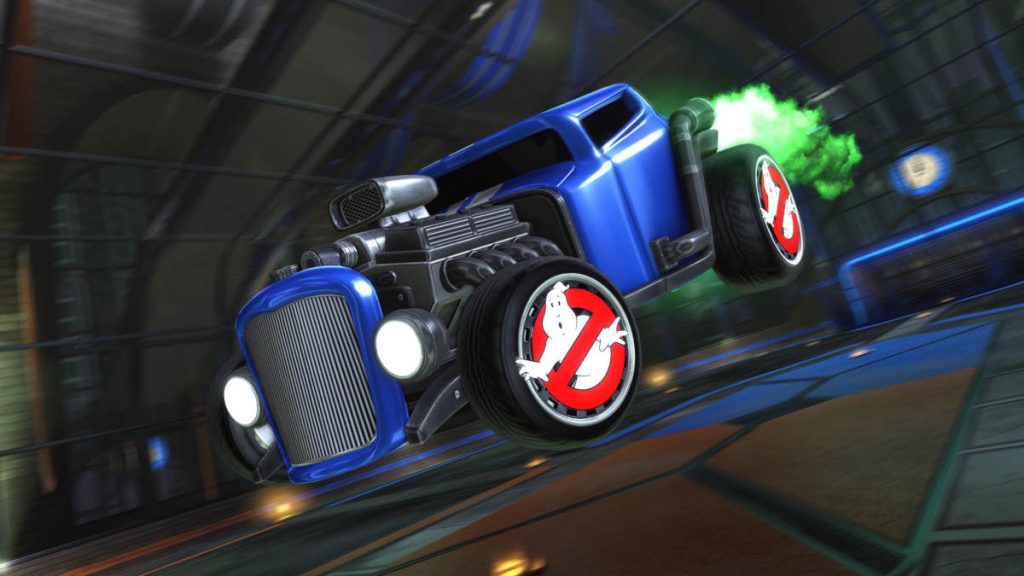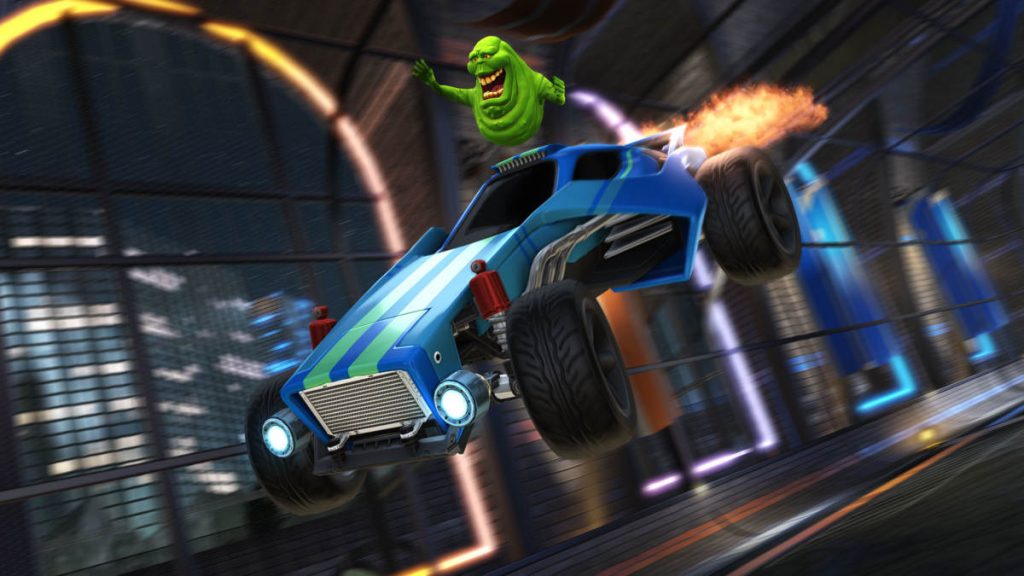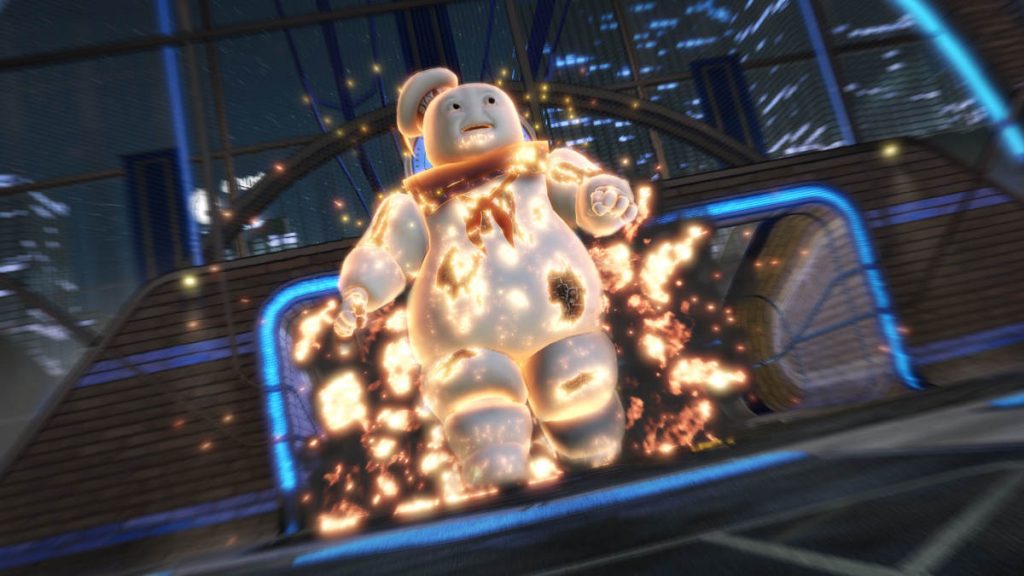 Watch the Rocket League Radical Summer Event Trailer
If you don't already own Rocket League, you can pick it up for PC, PS4, Xbox One and Nintendo Switch, with cross-play functionality.
It's available via Amazon, and the 2017 Xbox One Rocket League bundle is even still on offer from some retailers.
It's also available on all platforms from Game. Which actually has a slightly better deal on the Xbox One Rocket League bundle.
Despite the acquisition, you won't find Rocket League on the Epic Games Store yet, but it is still available on Steam.
Update:
Rocket League is now free to play across all platforms, and you can find it on the Epic Games Store, Microsoft Store, and PlayStation Store. Keep up with all of the latest Rocket League news, coverage and events, here.