Last updated on January 20th, 2021 at 06:43 pm
The LEGO Speed Champions expansion pack has been announced for Forza Horizon 4, and it'll be available to download from June 13th, 2019.
It's not the first time the Horizon franchise has explored more fun, toy-based DLC. Previously Hot Wheels were the basis of an expansion for Forza Horizon 3.
The details we already know are that you'll get a new location with LEGO Valley. And you'll also be able to create a 'Master Builder's House' with a garage to store cars created from the famous Danish building bricks.
Challenges will include completing LEGO Brick challenges, collecting hidden Bonus Cudes, and completing 31 new achievements for a total of 500 gamerscore.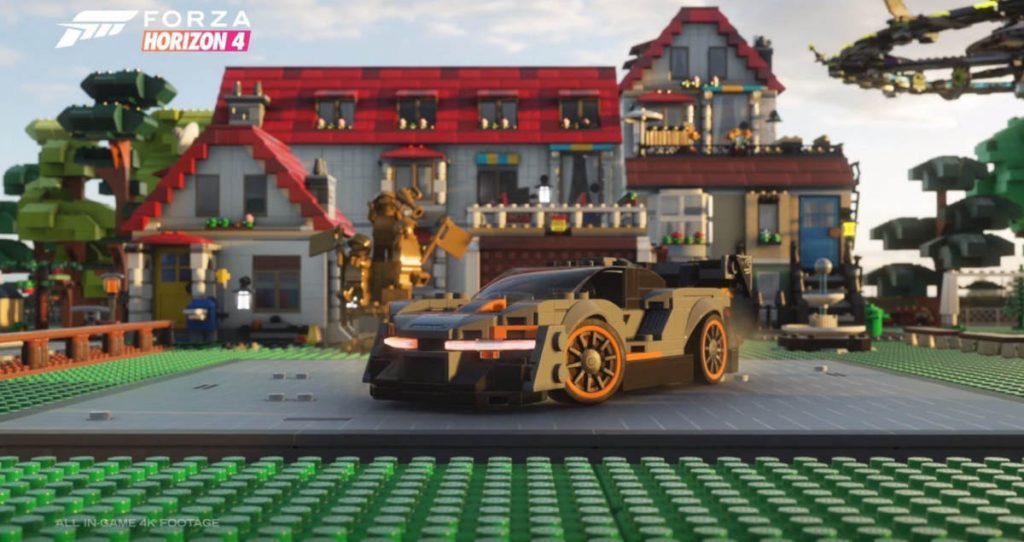 A full car list hasn't been announced, but we do know you'll get to drive LEGO versions of the McLaren Senna, Ferrai F40 Competizione and a 1967 Mini Cooper S Rally.
And at least this version means you won't find yourself impaled in the foot by a rogue brick every so often.
The Forza Horizon 4 LEGO Speed Champions expansion is included with the Horizon 4 Ultimate Edition. It's also available with the Forza Horizon 4 Expansion Pass, the Ultimate Add-Ons Bundle, or separately for $19.99 or equivalent (with a 10% discount for Xbox Game Pass members).
If you haven't picked up Forza Horizon 4, you can buy it at Game, with prices from £22.99 for a pre-owned copy (or £24.99 new in a current special offer), to £79.99 for the Ultimate Edition. Or with a 1TB Xbox One S in a console bundle for £199.
At Amazon, Standard Forza Horizon 4 prices start from £19.99. Weirdly that's only 14p more than you'd pay for a new copy of the now 3-year-old Forza Horizon 3. And a digital download of the Ultimate Edition for Xbox One or Windows 10 PC is £47.99 at the moment.