I lived in Washington State for a while, so I'm quite excited that the American Truck Simulator Washington Map Expansion is out now. Along with the new Forest Machinery DLC. And there's currently a discount on both the base game and Euro Truck Simulator 2 on Steam as well!
American Truck Simulator Washington Expansion:
First up is the new content covering the "Evergreen State". It should be a challenging environment for your trucking business. In the west is the Pacific Coast with winding roads, beaches and views across to the San Juan islands. And then you have the mountain ranges including the famed Mount Rainier and Mount St Helens, forests, and the arid region in the east dominated by agriculture.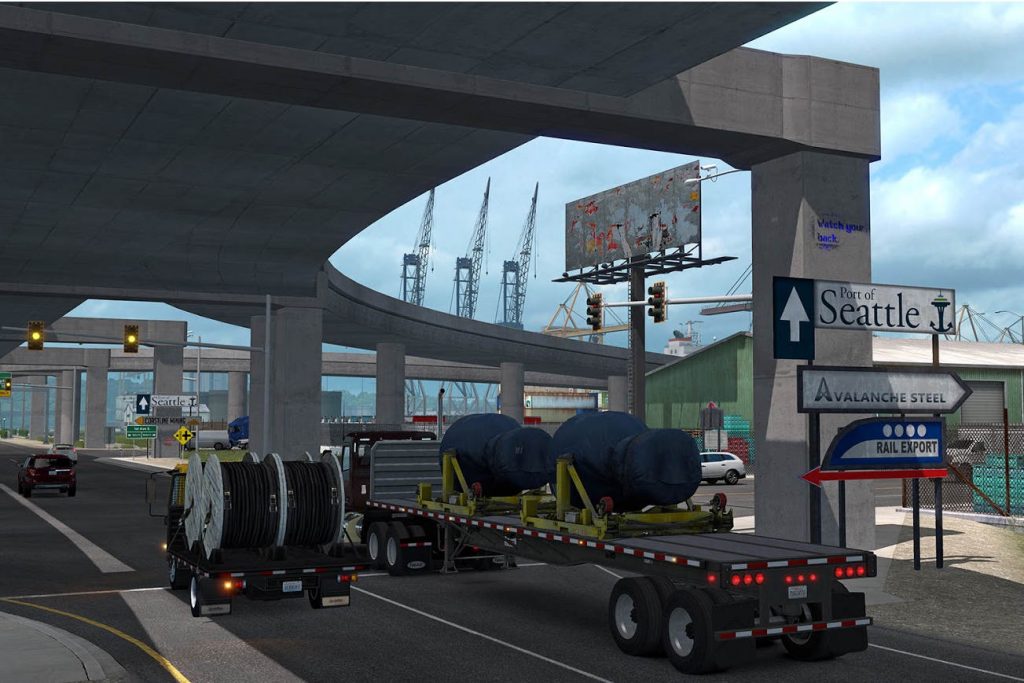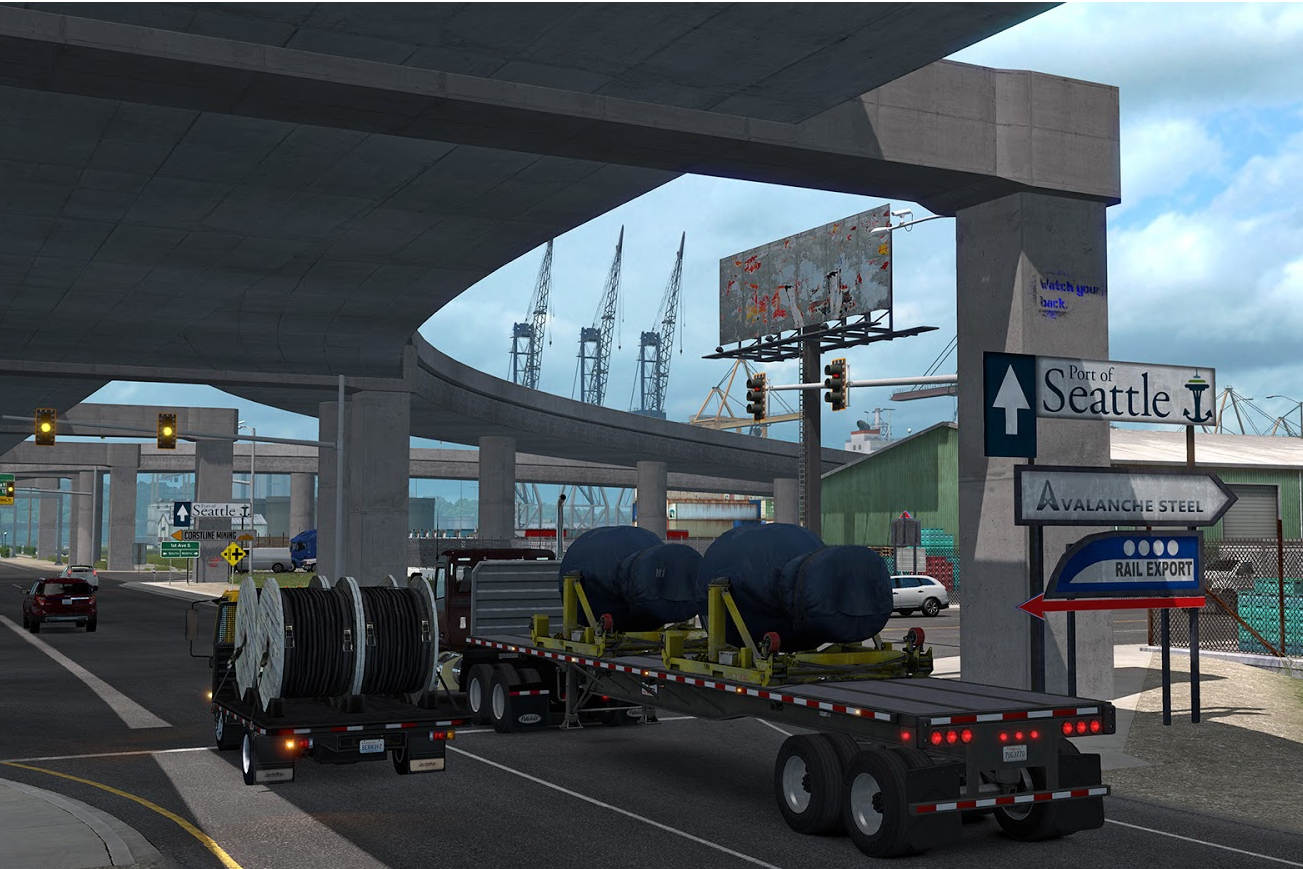 Obviously Seattle is a big focus, but other cities in the State include Spokane, Tacoma, Vancouver and Olympia. And best of all for me is the inclusion of my old home in Bellingham.
The expansion includes a total of 3,800 miles and 16 cities, with more than 20 landmark bridges, and 10 truck stops.
Landmarks include the Keystone-Port Townsend Ferry, the Spokane swing bridge, and the Grand Coulee dam. You'll also get new unique cargoes, including aircraft engines (which makes sense with Boeing one of the main local employers).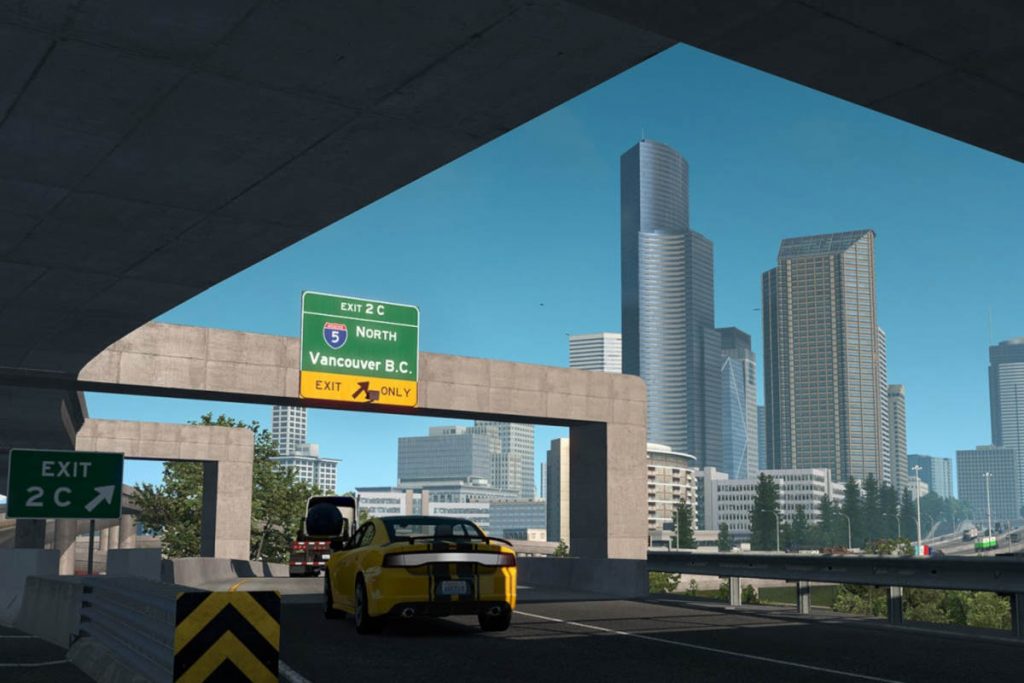 The American Truck Simulator Washington Expansion is out now and costs £8.99 or $11.99. Just be careful navigating Pike Place Market and Pioneer Square for deliveries!
American Truck Simulator Forect Machinery DLC:
One of the biggest industries in Washington State is logging and lumber. So it's sensible that SCS Software has also released the Forest Machinery DLC for £3.99 or $4.99.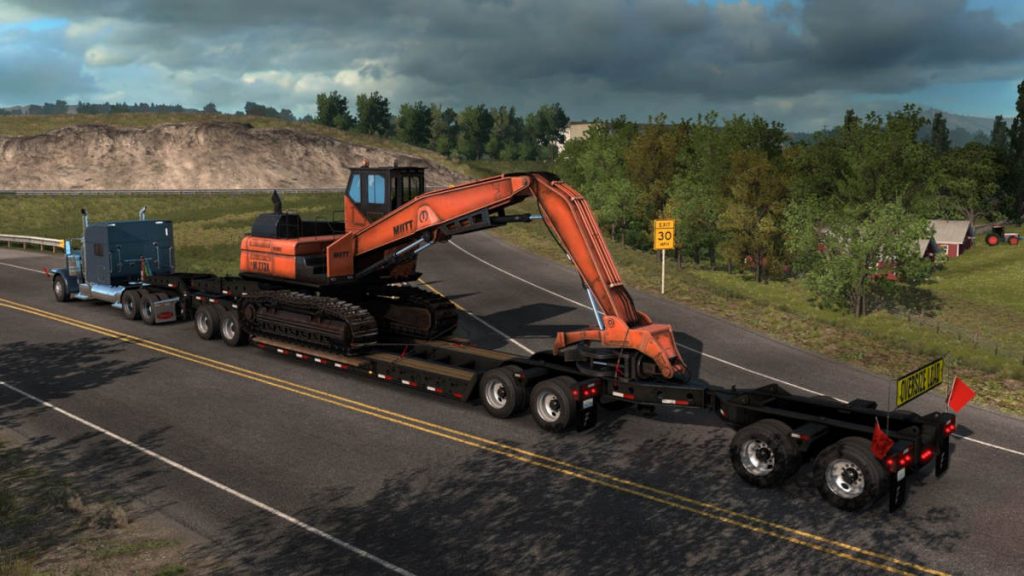 So you'll transport the right machines and equipment to enable deforestation across the nation.
You'll find the new cargoes as part of the in-game economy across the country, although you'll find them throughout Oregon and Washington. The machines include:
Towed Forest Machinery:
Forwarder
Log Harvester
Log Loader
Log Stacker
Mulcher
Stumper
Specialized Trailers:
Tub Grinder
Knuckleboom Loader
Truck Accessories:
Headache Racks (2 versions for each cabin type)
Hanging Chainsaw toy
ATS and ETS Bundles and Discounts:
SCS is currently offering a West Coast Bundle for American Truck Simulator which includes the base game (currently with a 75% discount), the Oregon DLC (30% off), the Washington expansion, and the Forest Machinery DLC. Which totals a 56% saving at £16.10 from the normal £36.96 price.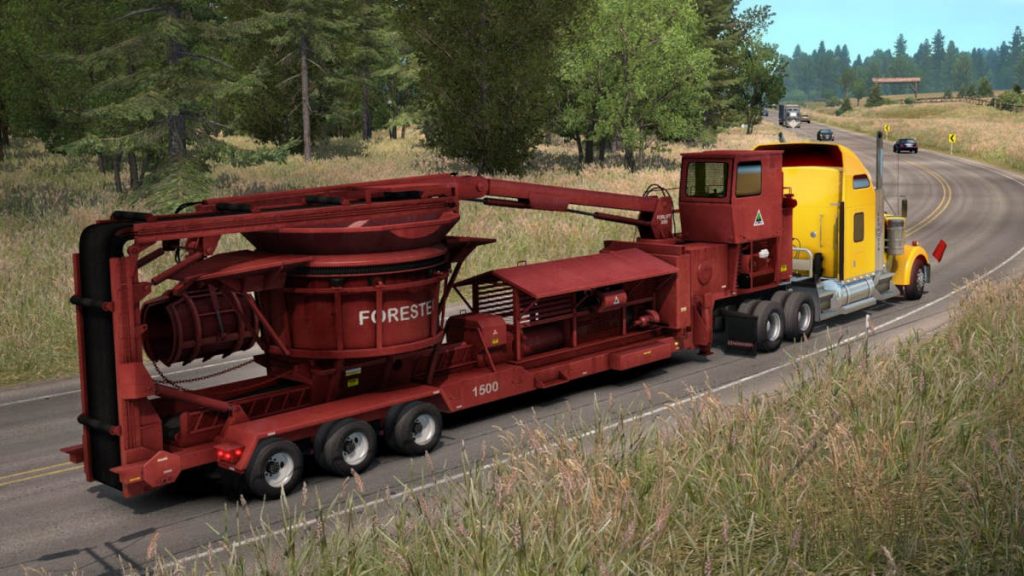 Alternatively, you can pick up Euro Truck Simulator 2 for £3.74 (75% off), or the Euro Truck Simulator 2 Essentials bundle with 70-75% off the Going East, Scandinavia, High Power Cargo Pack, Cabin Accessories and Wheel Tuning Packs, for a total of £10.86. Which is 76% less than the total normal price of £45.24.
The next planned release for Euro Truck Simulator 2 will be the 'Road to the Black Sea' expansion which includes Romania, Bulgaria and the Trakya region of Turkey.