Last updated on January 4th, 2021 at 11:06 am
It's not long now until you can get behind the wheel. But if you need to build some more excitement, the F1 2019 Global TV Ad has been shared by Codemasters. It's only 20 seconds long, but it crams a fair bit in – you might want to pick half speed viewing.
It obviously highlights the new inclusion of F2 as a feeder series. Not only do you get a different format including one practice sessions, two races and a reverse grid each weekend. But you'll also get the 2019 Formula 2 roster and the ability to pick rivals as you build your Respect and Reputation scores to get the best F1 drive when you graduate.
If you want something more than 20 seconds long, then you can always rewatch the F1 2019 official game trailer.
So along with F2, it also mentions classic F1 cars. And the roster of returning classics are:
2010 Red Bull RB6
2009 Brawn BGP 001
2008 McLaren MP4 –23
2007 Ferrari F2007
2006 Renault R26
2004 Ferrari F2004
2003 Williams FW25
1998 McLaren MP4-13
1996 Williams FW18
1992 Williams FW14
1991 McLaren MP4/6
1988 McLaren MP4/4
1982 McLaren MP4/1B
1979 Ferrari 312 T4
1978 Lotus 79
1976 Ferrari 312 T2
1976 McLaren M23D
1972 Lotus 72D
The F1 2019 Anniversary Edition also adds:
2010 Ferrari F10
2010 McLaren MP4-25
And the F1 2019 Legends Edition includes:
1990 Ferrari F1-90
1990 McLaren MP4/5B
2010 Ferrari F10
2010 McLaren MP4-25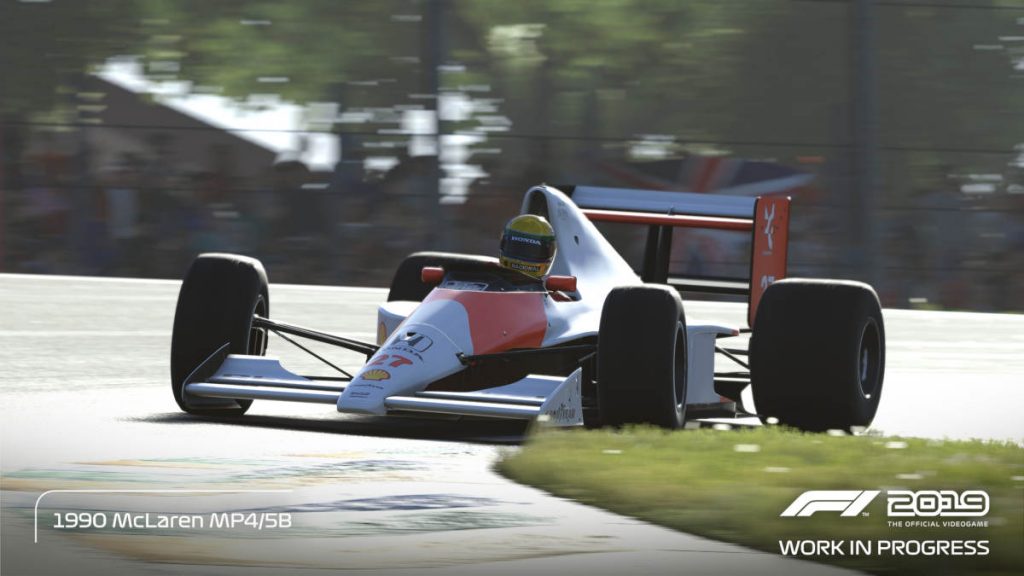 You can pre-order the game via first party services for consoles, Steam, Game, or Amazon. And if you need to check whether your current set-up is compatible, here's the official list of F1 2019 compatible wheels and controllers.