Last updated on December 16th, 2019 at 02:33 pm
Plenty of people believe 'rubbing is racing' in Forza and Gran Turismo. But they'll finally have a new game to call home, with the Wreckfest console release date confirmed as August 27th, 2019.
The game emerged from five years in Steam Early Access to become a full PC game in June 2018. And the hard-hitting demolition derby racer combines decently realistic handling with damage modelling which makes for exciting racing and crashes.
"It's a great day! Bugbear Entertainment has been working hard on Wreckfest and we are happy to finally welcome the console players to the racing tracks. We've improved the PC version from 2018 tremendously, new tracks, cars, options, customizations and more – It's the best banger racing experience ever." says Janne Alanenpää, CEO and Creative Director of Bugbear Entertainment.
You're able to compete in a range of cars, and customisation changes both the look and armour of each vehicle.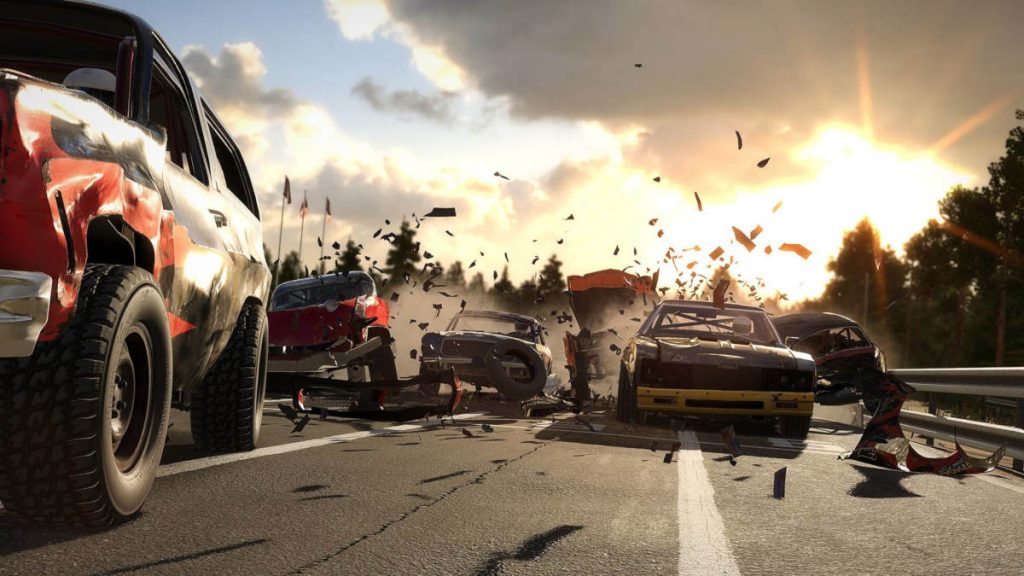 To introduce Xbox One and PlayStation 4 owners to the game, a new console release trailer has been released:
There's also some good news for existing owners of Wreckfest on PC. A free update will arrive on August 27th to include:
3 entirely new tracks and 1 new derby arena
3 new crazy challenge vehicles
1 new reward car for finishing the carreer
New & improved career events
Several new paintjobs for existing vehicles
Additonal daytimes for all tracks
… and some more cool stuff!
Wreckfest Console Pre-Order Info:
Wreckfest is available to pre-order as a Standard or Deluxe version.
Both editions of the game will come with an exclusive Bandit Ripper V8 racer as a pre-order bonus, but the Digital Deluxe edition also allows you to start playing 24 hours earlier on August 26th, 2019.
The Wreckfest Deluxe Edition also gets you the Season Pass, which gives access to extra content including 20 new cars, 20 special roof decorations, and additional car customisations including armour, rims and more.
Pre-order Wreckfest from Game or Amazon by using the links above, and you won't pay more – but we may receive a small affiliate amount to help cover the costs of running ORD.