There's a new update for the vehicle-based MMO Crossout which brings car football, the new Crater map for PVP, and a better experience for new players to get started in the game.
The Wasteland Cup update adds the 3 versus 3 Steel Championship, which runs until August 14th, 2019. The format might sound similar to another popular car soccer game, but in the Crossout version you'll use a harpoon gun to catch, drag and hurl a massive steel ball.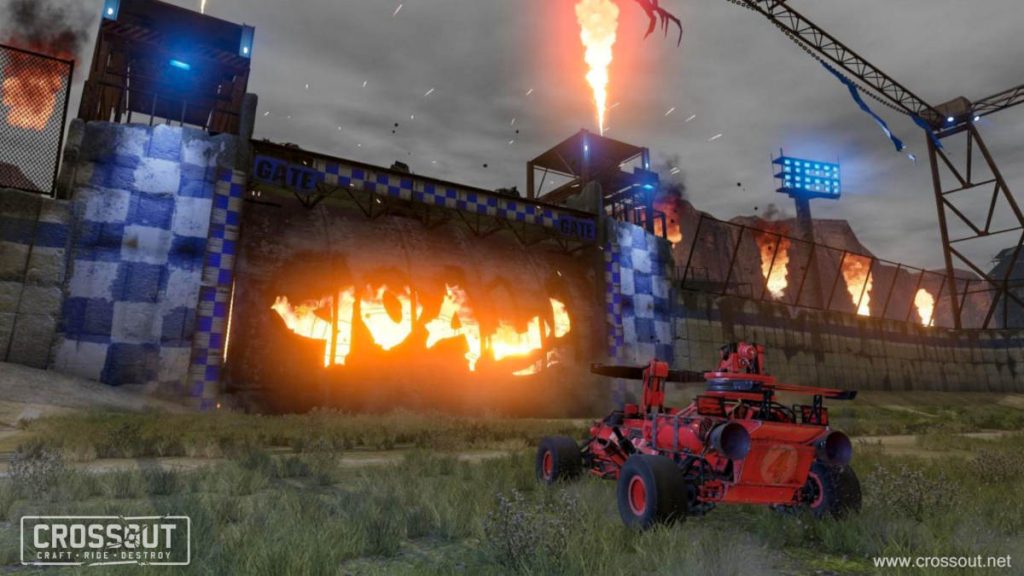 Other Crossout Steel Championship details include the fact you can't destroy the opposing team, so you only win by scoring the most goals. Solo players will be allocated to a random team, and winning will earn you points, lift you up leaderboards and promote you to higher leagues for more rewards.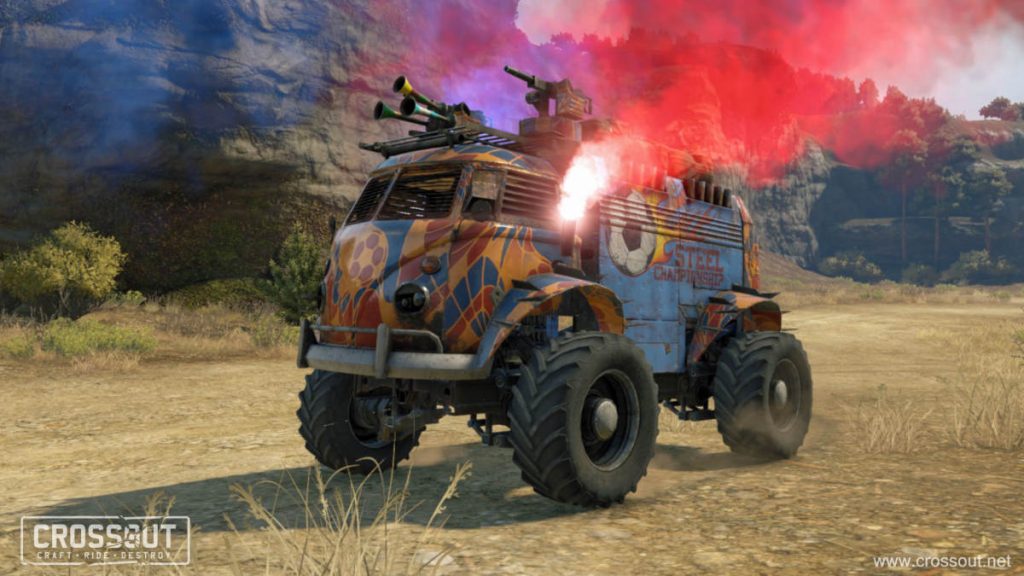 During the Steel Championship, you can also buy the paid DLC Third Time pack, which includes an armoured 'Fan Van' and unique football themed decorations.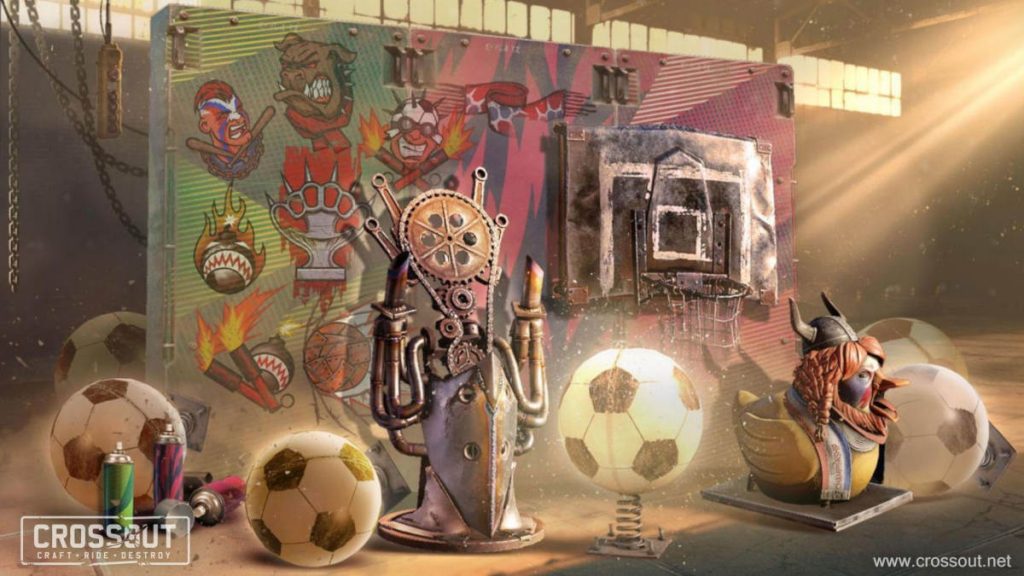 The new Crater map has also been introduced in the update, with a crashed space shuttle in the centre of the open area. Other maps have also received some tweaks and changes, including Broken Arrow, Ship Graveyard, El Diablo Gorge and Lost Coast.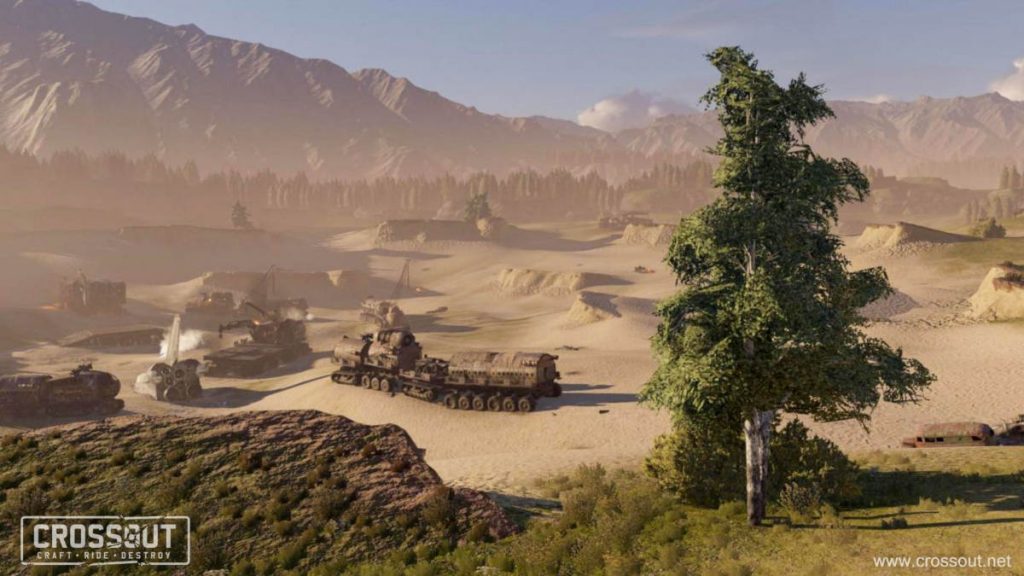 Finally the Crossout experience for new players has been adjusted to make it slightly easier and more accessible. Beginner players will now get a new Sprinter light vheicle cabin earlier in the game, and the maximum amount of parts has been increased. There's also a new chain of starter quests to help players understand the game a bit better.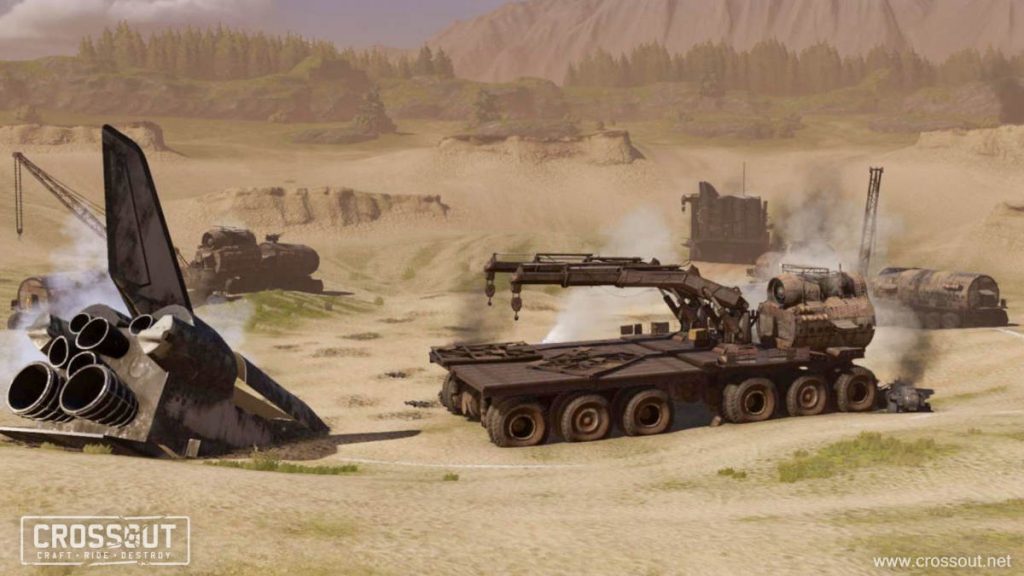 As a free-to-play MMO, Crossout is worth checking out if you fancy trying to build a car and survive in a post-apocalyptic world.
Crossout Wasteland Cup Update Highlights:
Crossout Crater Map Trailer:
Are you a fan of Crossout? What do you think of the addition of football for the summer? And the new Crater map?