Codemasters have shared some more information in the build-up to their relaunch of the classic series, with new details and more cars confirmed for GRID 2019.
The new GRID details include confirmation the game will work with both standard pads and wheel set-ups, Free Play will let you run any car on any circuit, and the new multiplayer system will include levels, accolades and player cards.
There's no demolition derby mode, but apparently some areas of the game will give you ways to get rougher with your racing. And Codemasters are promising a lot of post-launch content, with Ultimate Edition players getting cars, objectives and nearly 100 more events for Career mode. And standard gamers will still get new content including cars and circuits, without paying more.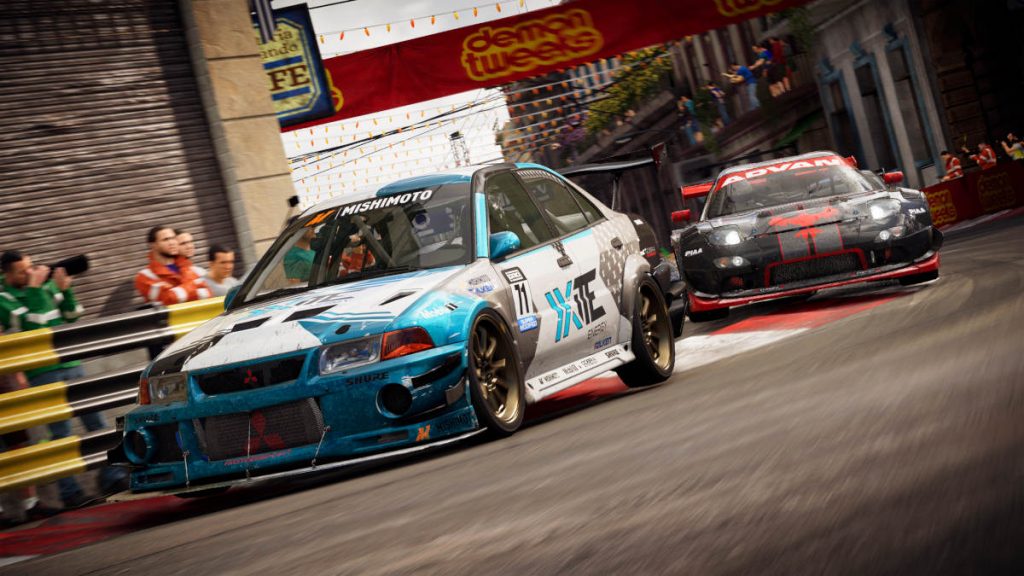 The additions to the GRID vehicle roster include two from the IMSA WeatherTech Sports Car Championship. These are the Acura DPi, and the Cadillac DPi-V.R. which is the same car GRID race consultant Fernando Alonso took to victory in the 2019 IMSA ROlex 24 Hours of Daytona.
The others are:
Aston Martin Vantage GT4 – GT
Honda Civic Type R TCR – Touring
Mazda RX-7 Panspeed – Tuner
Mitsubishi Lancer Evolution VI Time Attack – Tuner
Renault R26 – Open-Wheel
Subaru Impreza WRX – Tuner
Subaru STI TC-2 Touring
SRT Viper GTS-R – GT
They join the current list of cars confirmed for GRID.
Auto Gallery Nissan Skyline GT-R (R32) – Tuner
Audi RS 3 LMS – Touring
Chevrolet Camaro SSX Concept – Stock
Chevrolet Camaro Z28 Modified – Stock
Chevrolet Corvette C7.R – GT
Dodge Challenger SRT Modified – Stock
Ferrari 488 GTE – GT
Ford Focus TC-2 – Touring
Ford Mustang Mach 1 Modified – Stock
Pontiac Firebird Modified – Stock
Porsche 911 RSR – GT
Volkswagen Golf GTI TCR – Touring
The new GRID launches on October 11th, 2019. Preorder the Standard and Ultimate Editions at GAME or Amazon. The Ultimate Edition includes Season 1-3, 5 GRID Edition cars, additional player cards and banners, unique liveries, VIP status, and access to the game 3 days earlier, from October 8th, 2019.