Last updated on September 14th, 2019 at 09:24 pm
One of the most famous franchises in racing games will return this year, with Need for Speed Heat revealed for November 2019. It will be available on PC, PS4 and Xbox One from November 8th, or three days eariler via EA Access and Origin.
25 years after the first game in the series was released, Need for Speed Heat will be based in the new open world of Palm City.
During the day, racers can compete in sanctioned competitions known as the Speedhunters Showdown, earning money to buy and customise cars. The official press release refers to it as Bank, which seems to be the in-game term for your cash. During the night, you can also take part in underground races, to build your Rep.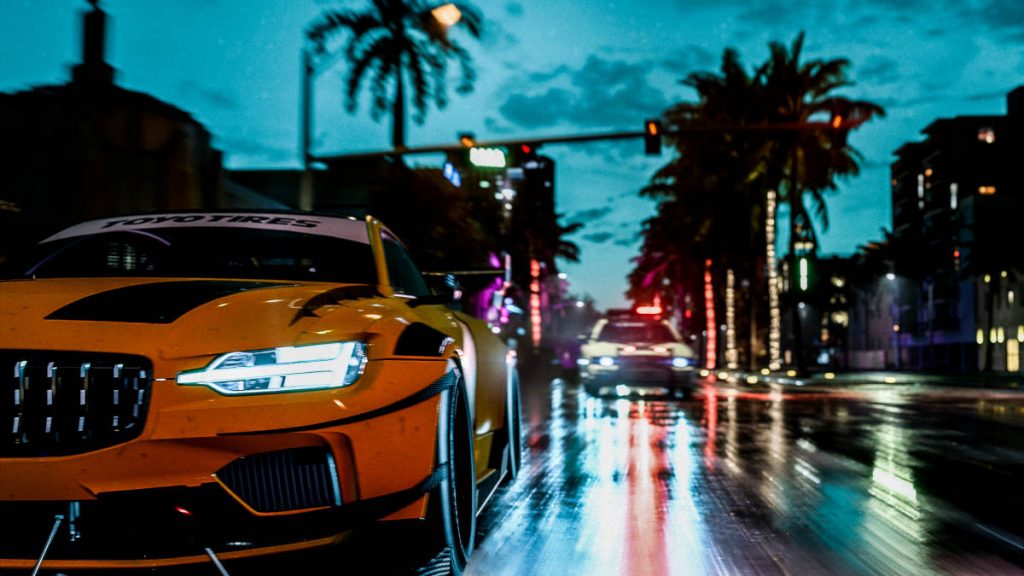 But the night races also involve a rogue police force who aim to take out racers and steal their earnings.
Need for Speed Heat is being developed by Swedish developers Ghost Games (formerly EA Gothenburg), who previously worked on Need for Speed Rivals (2013), Need for Speed Payback (2017)and the 2015 Need for Speed
"We're delivering more options than ever before for players to be unique and make themselves known," said Riley Cooper, Creative Director at Ghost Games. "Our fans have been clear that they want more cars, more customization, and more challenges, and we're tuning up on every aspect. From your character's style to your car's performance and your driving style, we're fuelling everyone's creativity with this new game."
It will be the 24th Need for Speed game not including Need for Speed V-Rally 1 and 2, which were related in name only, and the racing MMO Motor City Online. Since 1994, the only years without a new Need for Speed have been 1995, 1996, 2001, 2014 and 2018.
Need for Speed Heat Pre-Orders and Collectors Edition:
If you pre-order the Need for Speed Heat standard edition, you'll also receive a K.S Edition styled Mitsubishi Evolution X.
Pre-order the Deluxe Edition, and you get three K.S Edition styled cars (BMW i8 Coupe, Mercedes C63 AMG Coupe, Chevrolet Corvette Grand Sport), access to exclusive deluxe edition character clothing, and increased earnings of in-game currencies Bank and Rep.
And if you buy in-game via any version of Need for Speed Payback, you can claim a 10% discount. Then there are the EA Access and Origin benefits, which don't stack with the loyalty reward, and include up to 10 hours of time in-game as part of the Play First trail for Access and Origin Access Basic, or full access with Origin Access Premier.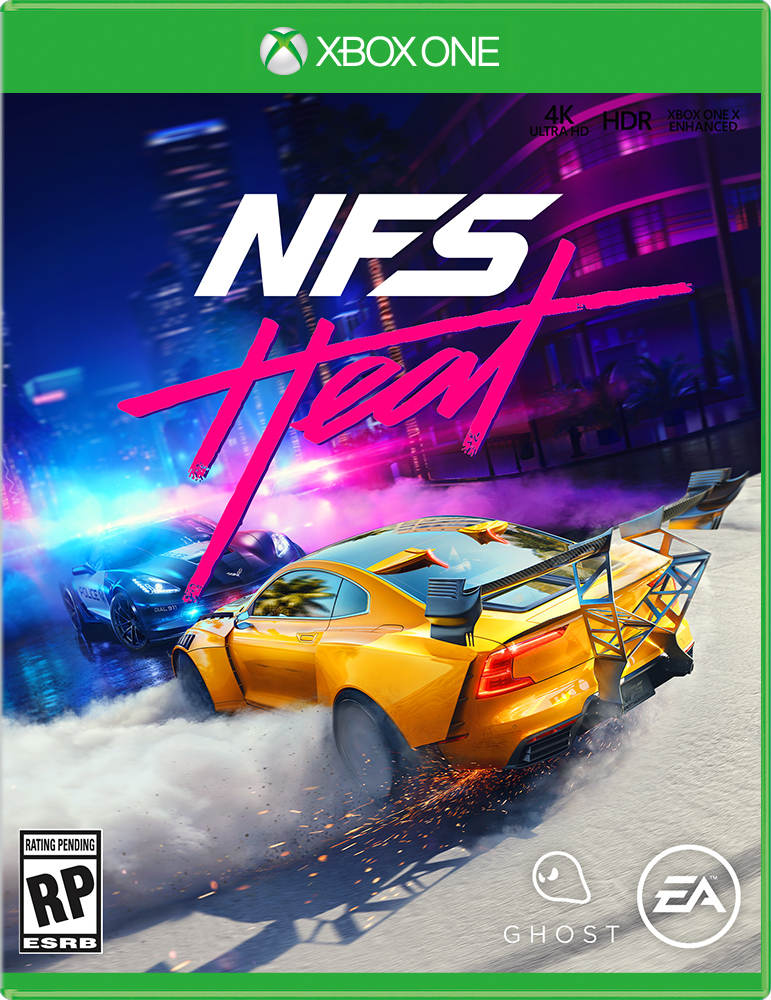 If that's not clear, and you just want to know how to order the game, Game is listing the standard editions, and the exclusive Need for Speed Heat + Collectors Edition.
Priced at £99.99, the Need for Speed Heat + Collectors Edition includes a Steelbook case, A5 notebook, 4 NFS Heat Magnets, 7 NFS Heat stickers, and a die-cast hero car with a premium NFS cardboard box to keep it all in.
Amazon are a bit slower off the mark, with just the standard Xbox One edition listed.