The official game of the 2019 FIA World Rally Championship only became available in September, with the Nintendo Switch version coming out next month. But developers Kylotonn have found time to sort some bugs with a minor WRC 8 PC update released now.
The French studio has been issuing various updates for the Xbox One and PS4 versions already which fixed the following back in September:
Career Mode
Solving an issue where the "Rain lover" skill in the Career mode wasn't working properly.
Bug fixes
Solving a compatibility issue with the Handbrake TSS from Thrustmaster on the T300 & T-GT steering wheels.
Solving an issue where the Lancia Fulvia HF had too much grip on the road.
Solving an issue for the Toyota Yaris where the wheel was still visible even with the visibility setting off.
The Ghost can now be activated/deactivated through the menus.
Xbox One Only: Solving the issue where the screen could turn dark in certain conditions.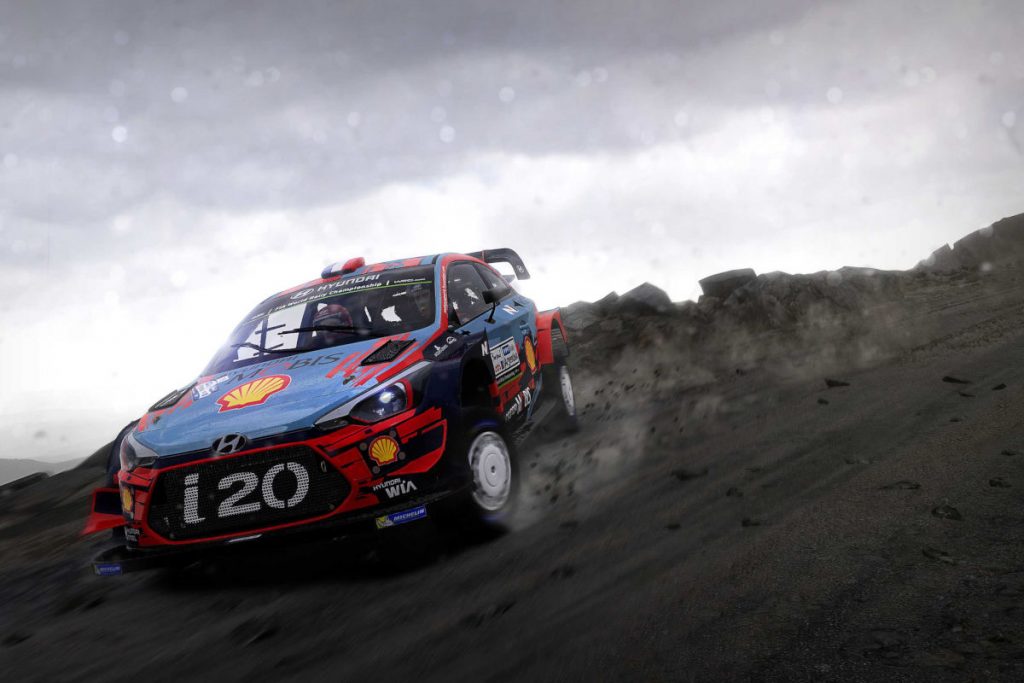 The new WRC 8 PC Update is also focused on peripheral compatibility:
WRC 8 PC Patch Notes:

Bug Fixes
Fixed the issue where some pedal devices were not being recognised as additional peripherals.
Developer comment: If you have encountered an issue with your inputs, please delete all input presets. Restart the game and return to the input menu to verify that everything is correct.

Change the default deadzone of new axis binding.
Enhance axis detection and configuration on new axis bindings.
So if you've already tried the game on the PC and encountered some issues, or you've held off until now, it should be a smoother process to get your pedals working as expected.
WRC 8 is available from Game for the Xbox One and PS4, with the Nintendo Switch version available for pre-order. It's also available from Amazon, if you prefer. The PC edition is also available via the Epic Games Store.