Last updated on October 4th, 2019 at 05:09 pm
Fancy hurtling around one of the most famous motorcycle races in the world? You can do it for less at the moment, with TT Isle of Man in a Steam Sale until Oct 7 2019, discounted by a significant 60%.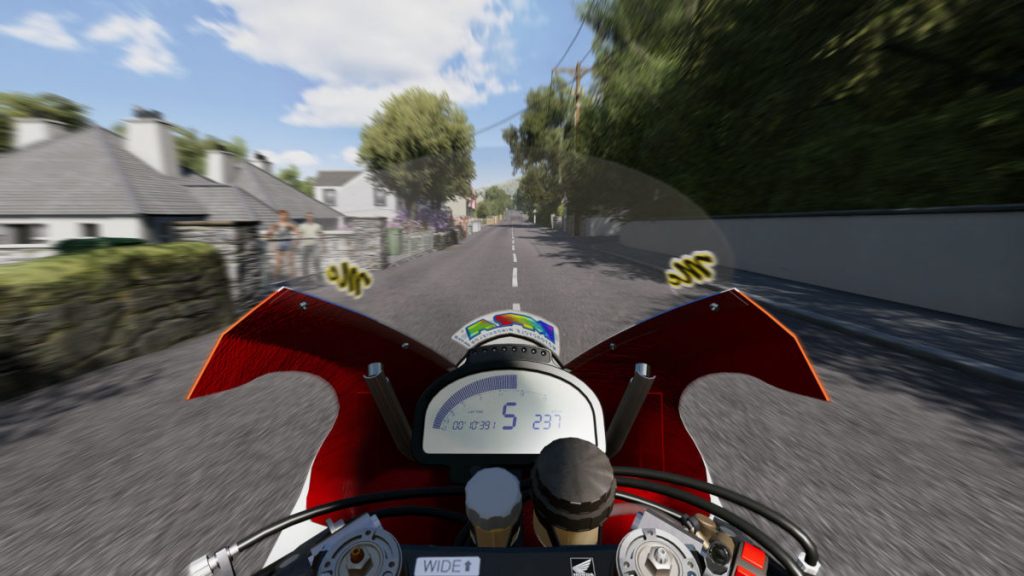 That means you'll pay £13.99 to own the game, rather than the usual £34.99.
The sale doesn't include the King of the Mountain DLC, which lets you ride as John McGuiness using the special 'Tribute to Joey Dunlop' leathers and Honda CBR1000RR paint scheme. Or the Sidecar Thrill DLC which lets you race an outfit in solo or co-op mode.
What you do get is the full TT Isle of Man game, which includes the 37.73 miles and 264 bends of the famous Snaefell Mountain Course, along with 25 officially licensed riders and 38 bikes. Which works out at an economical 5p per bend.
And it's an impressive game – developed by KT Racing (Kylotonn) and published by BigBen Interactive, it's similar to the WRC series in terms of look and feel. But the big attraction is the sensation of speed as you hurtle through the villages and scenery on a fast-accelerating superbike.
There's a very different challenge in getting a motorcycle to perform at high speed compared to racing on four wheels, and you'll want to practice and tweak the settings to get the game feeling just right. Plus learning the course will take some time – real life TT riders take 2-3 years to get up to speed.
So if you fancy taking on the challenge, and saving 60% on the normal price, it's well worth picking up TT Isle of Man in a Steam Sale until Oct 7 2019, by going to the game page, here.
Please note that the offer isn't for the Xbox One or PlayStation 4 versions of the game.