Want to improve your driving? Then you're likely to get some useful tips by watching this RaceRoom Macau guide with Gabriele Tarquini and Rob Huff.
Both are Touring Car legends. British driver Huff was the 2012 World Touring Car champion. While Tarquini is a former F1 driver who won the 2009 World Touring Car Championship at the age of 47, making him the oldest FIA champion in history – which he then broke by taking the title again in 2018 at the age of 56. He also took the BTCC title back in 1994 in an Alfa Romeo 155 TS, and the ETCC title in 2003.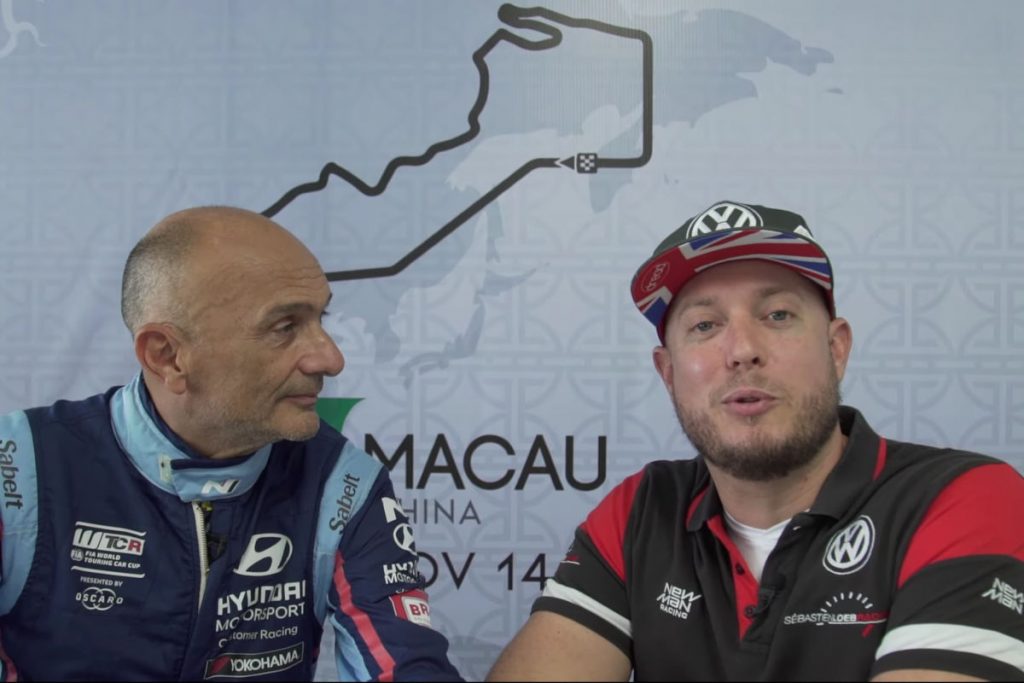 So two drivers very well qualified to give advice on the Macau Grand Prix street circuit, which has been hosting events since 1954. The 3.8 mile Guia Circuit is one of the most challenging in the world with a mix of fast straights and tight corners. But it's particularly tought as the width of the track is just 7 metres at some spots.
Huff has been particularly successful at the circuit in WTCC with a total of 9 wins from 2008 onwards.
Watch the RaceRoom Macau Guide With Gabriele Tarquini and Rob Huff
You can try out RaceRoom for free on the PC with a limited selection of cars and tracks. Just download it via Steam. The Macau circuit costs £4.44 individually. And all the 7 brands, official teams and drivers are included in the WTCR 2018 pack for £13.33.