The third instalment of the AMA licensed series will be released on February 4th 2020 for PC, PS4, Xbox One, Nintendo Switch and Google Stadia, with Monster Energy Supercross – The Official Videogame 3 confirmed at a recent press event.
The game is the first in the series to be released since Italian developers Milestone were acquired by THQ subsidiary Koch Media back in August. The Supercross series has relady sold more than 1 million copies since the first two games were released in 2018 and 2019.
As you probably realise, the game is licensed by Feld Entertainment Inc, who run the Monster Energy Supercross events. So you'll get 100 riders from the 2019 450SX and 250SX classes, and 15 official stadiums and tracks to race on.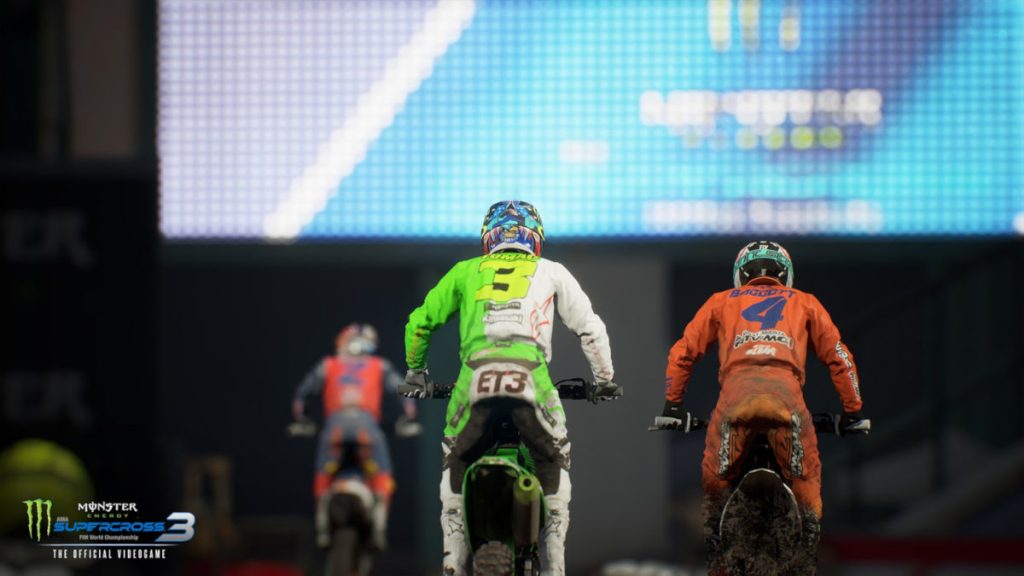 But there is quite a lot of new stuff to encourage you to move onto the latest title when it arrives in February. Including new rider and secondary character models which can allow a female racer for the first time, plus more detailed and realistic ground both in wet and dry conditions, and a new in-air bike control system for better handling.
That's particularly useful as for the first time you can go into career mode and choose between a sponsor team or an official Supercross outfit – which means you can now team up with your favourite racers.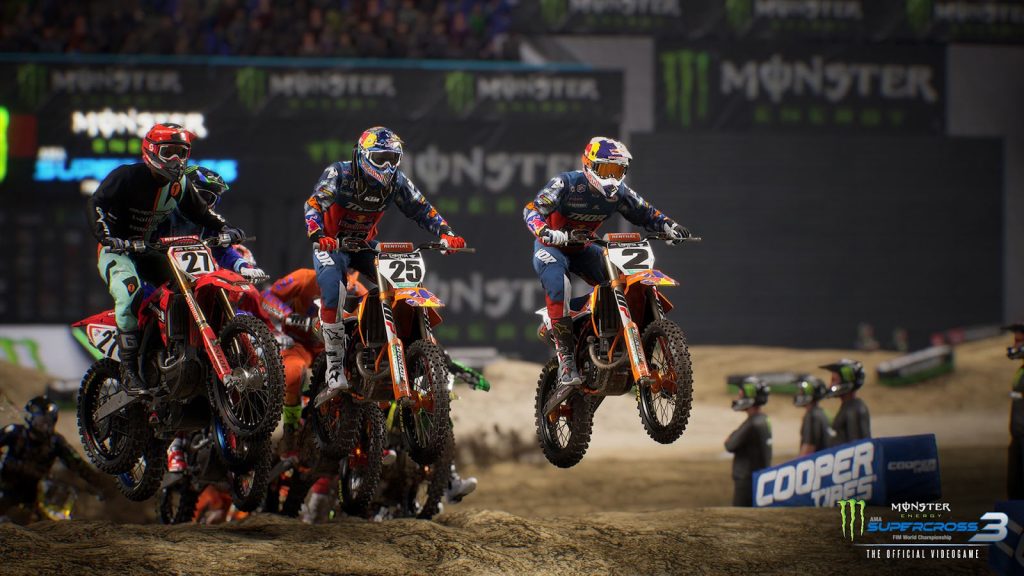 The biggest addition though is a new co-op mode, allowing you to play with 3 other friends in a variety of different game modes. The co-ooperative option in Monster Energy Supercross – The Official Videogame 3 will take place in a replica of the Factory Supercross Practice Tracks in California, which is a free roam area including 9 tracks generally used by the manufacturers to test their bikes.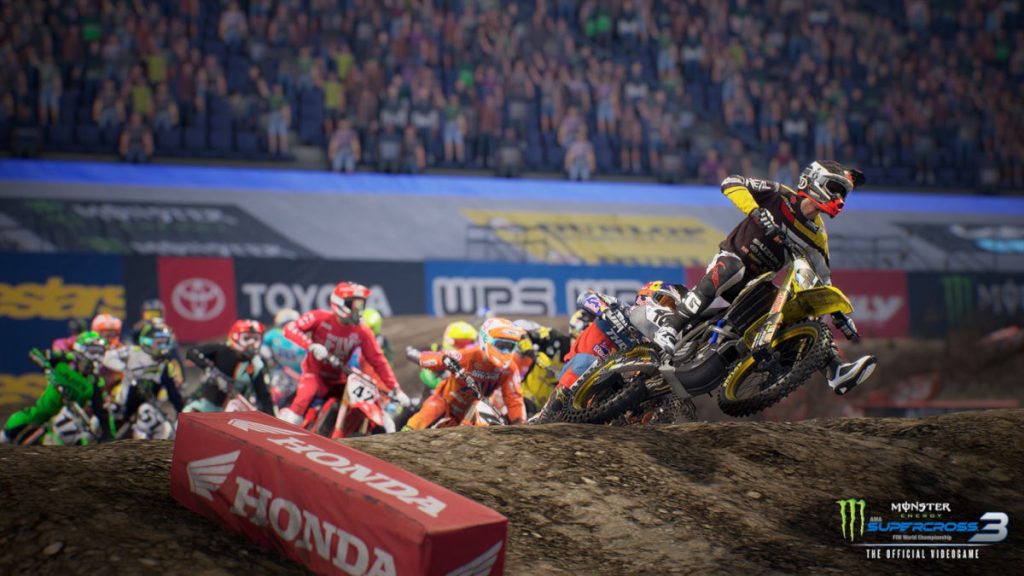 That will be alongside a new online multiplayer mode with dedicated servers, and a Race Director Mode to set you own online tournaments. Options include starting positions, assigning penalties and choosing which cameras to focus on. The other online options will let you pick from elimination, quick race or championship modes with public and private lodies.
The Track Editor returns from previous Supercross title. Apparently more than 53,000 creations were made with it, so Milestone has added new modules and stadium items, with additional customisation for the look and realism of the user-created locations.
So with Monster Energy Supercross – The Official Videogame 3 confirmed for February 2020, it's looking like it will be a good and worthwhile update to the series.
Watch the Monster Energy Supercross – The Official Videogame 3 Announcement Trailer:
Want to get some practice in for the new Supercross game? Then you can pick up the previous titles in the series.
The original Monster Energy Supercross is available from £19.99 pre-owned at Game, with new copies of Monster Energy Supercross 2 from £29.99 for the Xbox One, PlayStation 4 and Nintendo Switch. Click here to take a look.
Amazon has a range of prices starting from £14.72 for the original title on the Xbox One as a digital download and £13.31 for the PS4 version, and from £19.94 for the sequel.
Or you can always take a punt on an eBay auction, with pre-owned copies of the game starting out from around £3.
Normally PC owners have a price advantage, but the original Supercross game is still currently £29.99 on Steam, with the sequel at £39.99.