The latest update is available now for PC, PS4 and Xbox One as F1 2019 Patch 1.15 tackles driver swaps and Halloween. The changes include Alex Albon and Pierre Gasly moving between Red Bull and Toro Rosso mid-season, but also affects how racers transfer between teams in the career mode.
You can also get into the Halloween spirit with specific items included in 26 brand new customisation options. Which explains the pumpkin-headed driver pictured.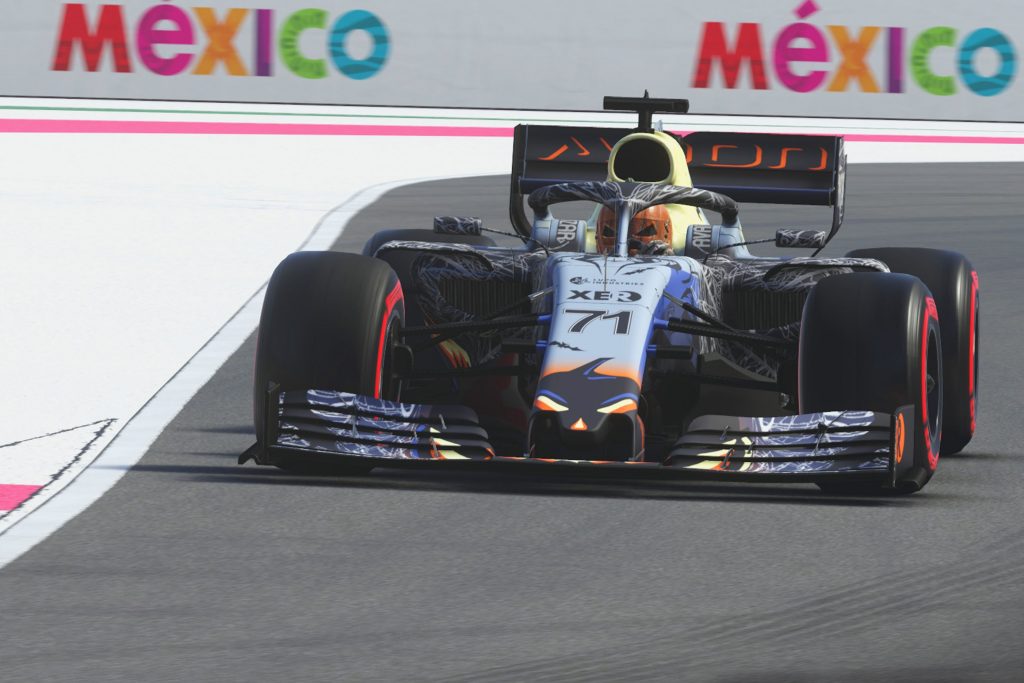 The more substantial changes likely to affect your racing for the rest of the year are that lapped cars will now ghost in online sessions, so the chances of being denied a race win by a backmarker are now reduced.
And along with the Gasly/Albon switch, the driver swaps within F1 2019 have also been changed. With AI names moving between teams during each season or the Winter period, the frequency and realism of the switches has tended to take away from the realism of the game.
Fortunately Codemasters have chosen to upgrade the way that the transfer logic works during mid-season, and you can also now either limit swaps to off-season transfers only, or turn it off completely.
You're also no longer able to be fired and then return to a team during the same season, which seems pretty reasonable.
F1 2019 V1.15 Update Notes
Alexander Albon and Pierre Gasly have been moved to Red Bull Racing and Toro Rosso – this will not affect existing career saves
AI Race start performance variance updated leading to slower starts by the AI on average
Mid-season driver transfer logic amended
Added options to disable driver transfers or limit to off-season transfers only
Addressed an issue with visual graining seen on specific graphics cards
Addressed an issue where FPS drops could be seen on PC
Cars being lapped will now ghost in online sessions
Teammate can now be selected at the start of a career
Grid penalties can now be seen during the pre-race grid rundown
Players can no longer re-join a team they were fired from in the same season in career
26 brand new customisation items including Halloween edition items
F1 2019 is available via Steam for the PC. The console editions are also available from Game, or Amazon. And if you're looking for a wheel and pedal set-up to use with F1 2019, the list of compatible products is here.