The Google Stadia launches on November 19th, 2019, and among the 22 games now confirmed for launch day release, there's just one racing game. But there's a reason to try it out as the GRID Stadia edition gets a 40-car mode exclusive to the streaming gaming platform.
The Stadia lets you buy games and play them on your choice of TV, laptop or specific tablets and phones. The Stadia edition of GRID launches just over a month after the console and PC versions to tie in with the platform launch, and the extra time appears to have let Codemasters significantly boost the amount of other drivers available in a race.
The single player races in GRID are set to a pretty short number of laps. So presumably the 40-player races will be used for the multiplayer side of the game, where it will be most fun. Which means potentially some very full grids if there's enough take up of both the Stadia and the GRID title.
Speaking in an interview with wccftech, GRID Development Director Mark Green said the ability of the Stadia to talk with other Stadia devices so quickly transformed some ideas about multiplayer. And that he couldn;t detect any controller lag playing the game, which apparently looks similar to a PC running max settings, running smoothly in 4K.
One thing he couldn't confirm at the moment is whether there will be any cross-platform play coming to GRID in the future, which would allow the PC, PS4 and Xbox One racers to potentially join in the 40-car fun in the future.
In other GRID news, a small patch rolled out globally on all platforms on November 11th to address stability and reduce instances of crashes and freezes for console versions of the game.
And once the Stadia version has launched, you can expect a reveal of the GRID Season 1 additional content.
So far only a couple of teaser images have been released, including this wheelarch of what appears to be a modern MINI touring car.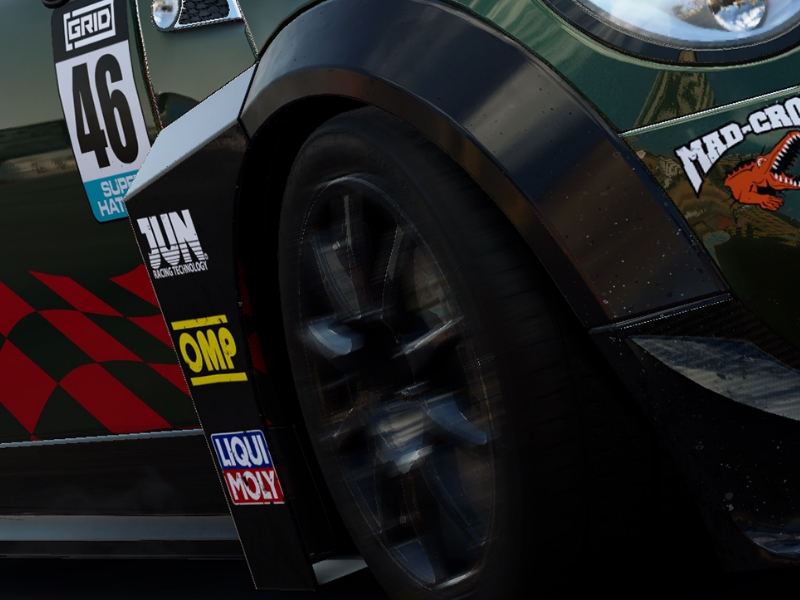 If you want to buy a Google Stadia, you can order it through the Google Store. Game prices still haven't been confirmed, but will be similar to existing versions. Or you can pick up GRID on the Xbox One, PS4 or PC today via Game, Amazon or Steam.