Anyone familiar with iRacing will have experienced both the Skip Barber Formula 2000 car and the Lime Rock Park circuit in Connecticut. The car and track are popular choices for plenty of racing. So it's big news when iRacing gets a new Skip Barber and Lime Rock Park in December, 2019.
The Lime Rock Park circuit was originally developed from 2004, and released to members in 2008. It's home to the Skip Barber Racing School, and the track is also included in the basic iRacing membership package, so everyone is fairly familiar with the layout. Whether that's including the somewhat lethal chicane or not.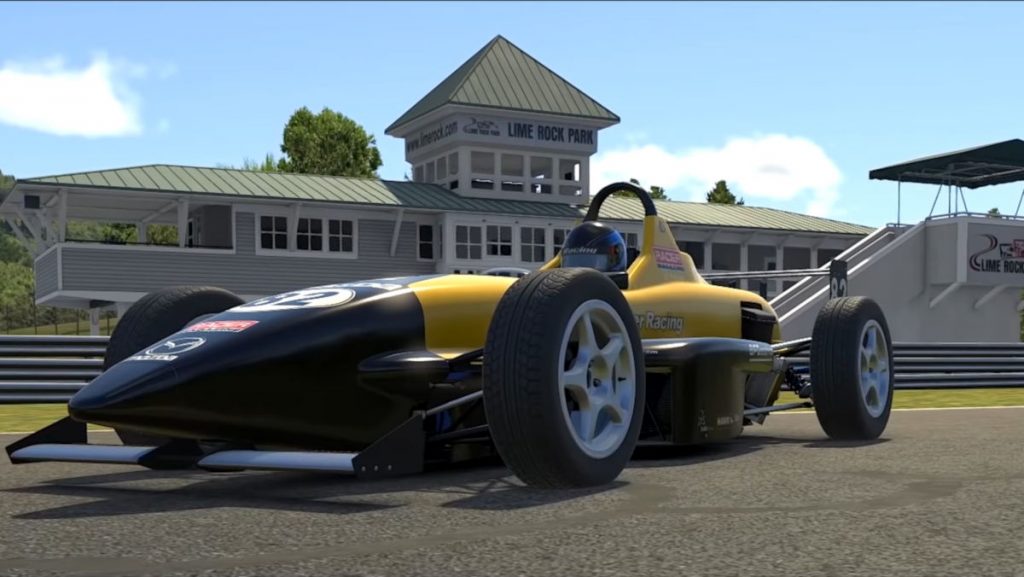 The Skippy is also a popular open wheel series featuring a car that's relatively easy to drive with a 150hp Dodge engine in a 1,250lbs space fram chassis. With a top speed of 135mph, the racing is normally relatively close, and is open to D Class licences and above.
Which means news of an all-new Lime Rock Park and Skip Barber Formula 2000 built from scratch will be big news.
The video demonstrates that the Skippy is now updated to the latest graphics standard with more detail, which is nice. And also that the Lime Rock Park chicane is now far more drivable!
As someone still relatively new to regularly competing in iRacing, I think it's great that the December update will update one track which is a regular venue for most of the early race series, including the Mazda MX-5s. And that the chicane has slightly less chance of launching people into the sky if they make a slight mistake.
And the recent tyre and damage modelling, plus the new graphics update, will hopefully make the Skip Barber car even more fun to drive in the future, which will be an asset for a popular series which is often the first step into open wheel racing in iRacing.
If you're interestd in trying iRacing, you can sign up via the official website. And the Black Friday sale is now live for all new memberships, with 50% off all sign-ups. The prices range from $6.50 for 1 month (normally $13), to $99.50 for two years (normally $199). The base subscription includes 26 cars, and 21 tracks.