There's been a 4 hour free trial for The Crew 2 for a while now, but if you want to put a few days into trying the open world of America, then you can from December 5th-8th 2019 with The Crew 2 free to play weekend.
It's available on all platforms (PC, PS4 and Xbox One) as a celebration of the Blazing Shots update which added new events, cars and themed weeks to the title. The Live Summit events allow you to earn rewards based on your leaderboard rankings.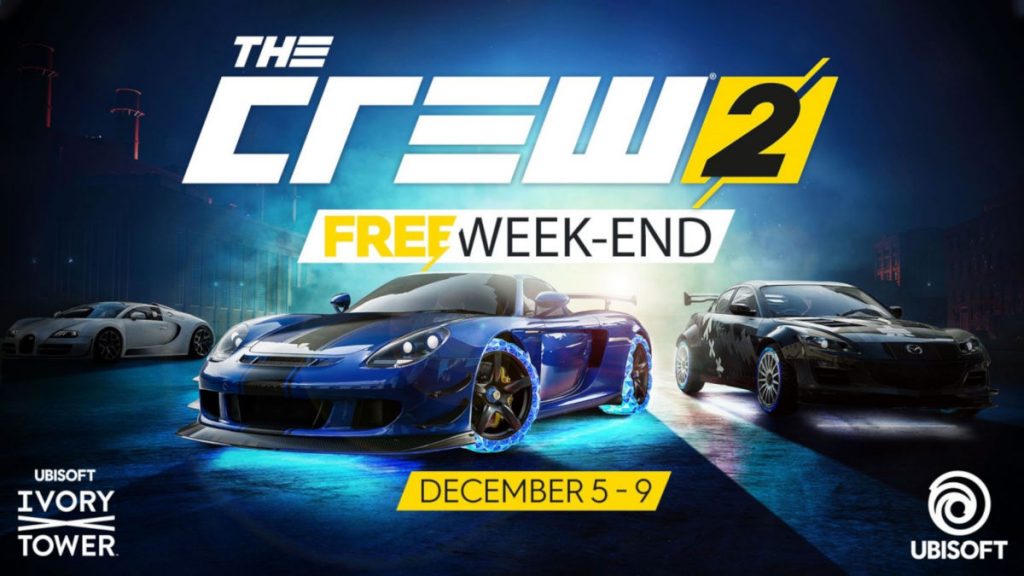 The good news is that if you enjoy The Crew 2 during the free to play weekend, you can also purchase the full title for up to 75% off via the Ubisoft store, Microsoft store, the PlayStation store, and presumably Steam once the weekend begins.
If you do buy the game, you'll keep all the progress and vehicles that you might have earned, including any unused Crew Credits. And you can play with anyone who either owns the full game or is also taking part in the Free Weekend in multiplayer.
Preload is now available if you're taking part with Uplay PC or the Epic Games store, but isn't required if you're using Xbox One or Steam.
The Crew 2 was originally released on June 29th, 2018, developed by Ivory Tower for Ubisoft. It's also planned to arrive for the Google Stadia at some point. You're able to free-roam across the United States with vehicles including cars, motorcycles, boats and planes, and includes a co-op multiplayer mode.
With mixed to good reviews, The Crew 2 had some flaws at release, but with the right group of friends it can definitely be a lot of fun. And post-release content, including the Blazing Shots update, has definitely meant some improvements. And with rumours the title will continue for the future, it's worth having a look in advance of The Crew 3 being officially announced.
Physical copies of The Crew 2 are also available from Game, or Amazon. And Amazon seem to be in on the limited time deal, with the PS4 and Xbox One versions discounted down to £14.99.