Monster Truck racing hasn't caught on in the UK as it has in the U.S. But for the fans on both sides of the pond, there's a big free update for Monster Jam Steel Titans available now on Xbox One, PS4, Nintendo Switch and PC.
Monster Jam is the officially sanctioned series for freestyle and competitive monster truck events, and various licensed games have been produced since 2002. But Monster Jam Steel Titans is notable as it's the first developed by Rainbow Studios, who are probably best known for the MX vs ATV series. So they can do off-road handling pretty well.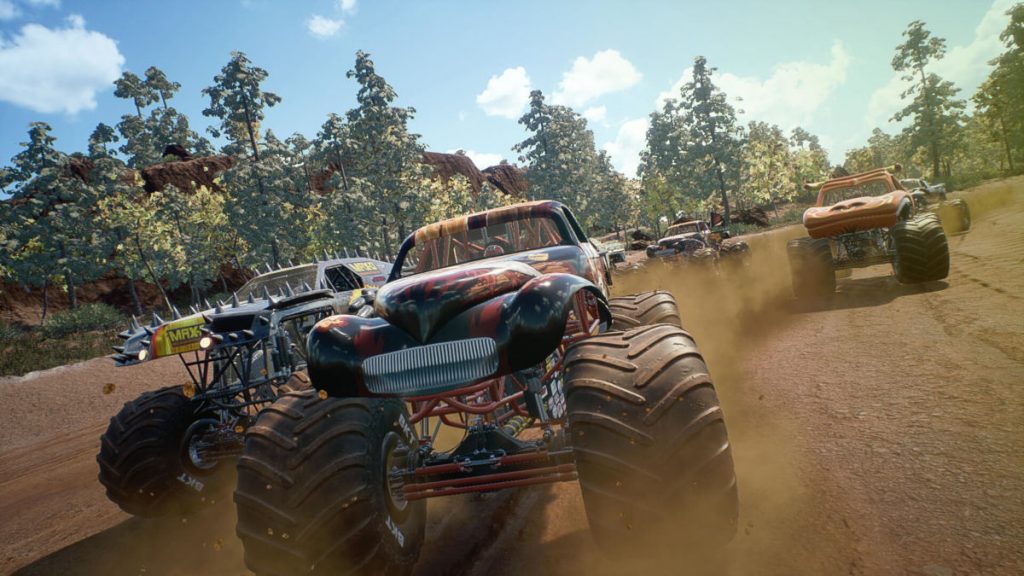 It's also the first of the Monster Jam games to include open world exploration. That's in addition to the stadium events and a variety of challnges and modes.
The first update for the game came out just after it was released in June 2019, and included various bug fixes prior to the Steel and Ice DLC in August that added new trucks to the existing car list for the game.
The big free update for Monster Jam Steel Titans
It's a pretty big list for the update, which will begin automatically the next time you play the game.
New Steel Titans Features and Content
Titan Challenges

Grave Digger, Max-D, and El Toro Loco wait for you in Monster Jam University!
Compete in 12 Titan Challenge events designed to put your skills to the test.
Unlock game-changing rewards by taking 1st Place in each event.

Career Plus

Arena, Stadium, and Outdoor careers re-imagined at Steel Titan difficulty

Overcast Monster Jam Trucks

Overcast variants of Grave Digger, Megalodon, and Dragon
Unlock each by placing Top 3 in a Career Plus

New Events

6 Arena Timed Destruction
4 Waypoint
Steel Titans Bug Fixes & Improvements
3/4 Camera
Drone Camera
Moved Split Screen to Main Menu
Added more destructible objects
Enhanced tire particles
General AI improvements, especially in outdoor events
Basic Steering Wheel controller configuration (parity with gamepad configuration)
Added support for Shifter peripheral (1st, 2nd, Reverse, Park)
[PC Only] Added INI support for Steering Wheel controller mapping (AppData\Local\MJST\Saved)
Added Restart option to Pause menu in Career
Head-to-Head brackets are generated using current Standings in Career
Improved stunt detection
Reduced stunt exploits
Improved performance in Timed Destruction and Free Ride
Miscellaneous visual improvements and bug fixes
If you fancy taking on some Monster Truck action, then you can order the game for the PS4, Xbox One and PC from Game or Amazon (which has both standard and Collector's Editions available).