You can now buy a new truck for your business as the International LoneStar joins American Truck Simulator in a free update. Made by International Trucks, it has a particuarly iconic look since it first came into production in 2008.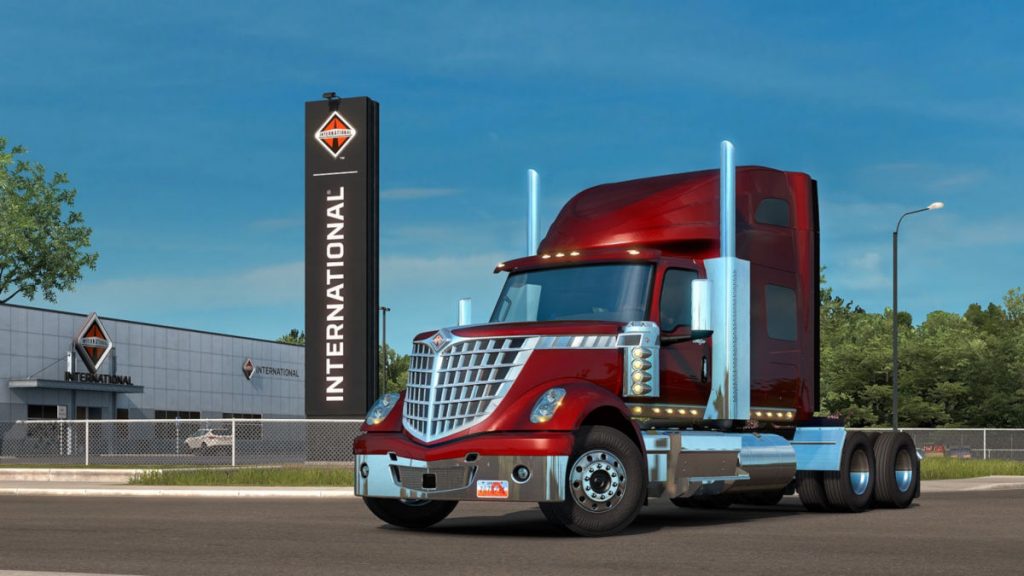 It's a good addition to the five trucks already in the game. The sixth version is now available at your nearest International Trucks dealership in a wide range of configurations including 3 cabin types, 6 chassis variants, 10 engine variations, 12 transmissions and 3 interior options with 2 colour variants.
So you should be able to customise it for your needs. As standard, the real LoneStar semi-trailer truck is powered by a Cummins X15 650 horsepower engine, and an 18-gear Fuller transmission.
We've been waiting a while for the news that the International LoneStar joins American Truck Simulator. It was revealed as the next vehicle to be added back in August 2018, but got leapfrogged by the Volvo VNL, which came out back in November 2018.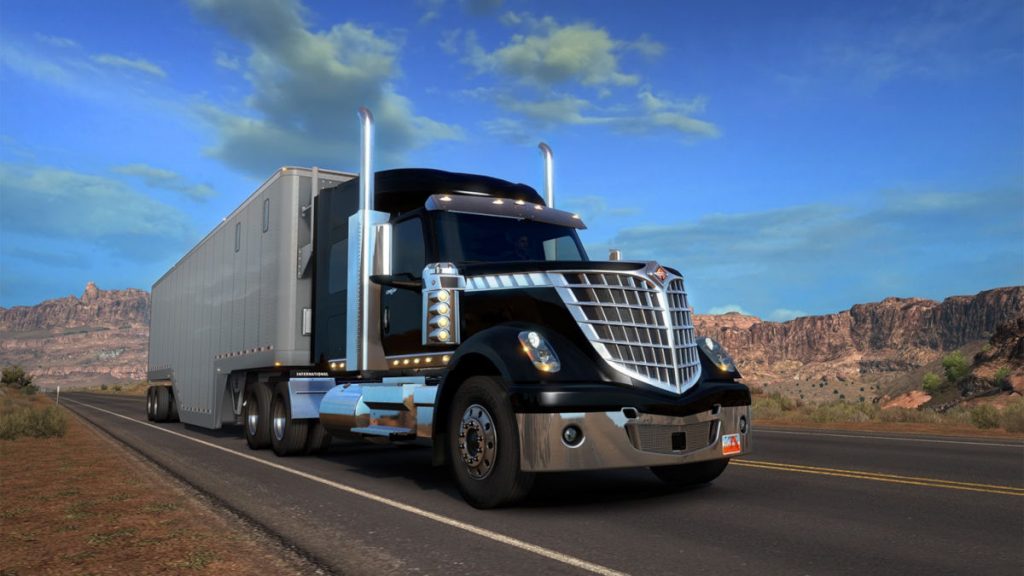 The virtual International LoneStar is based on high-precision CAD references provided by the manufacturer, so it'lll definitely be a high quality replica.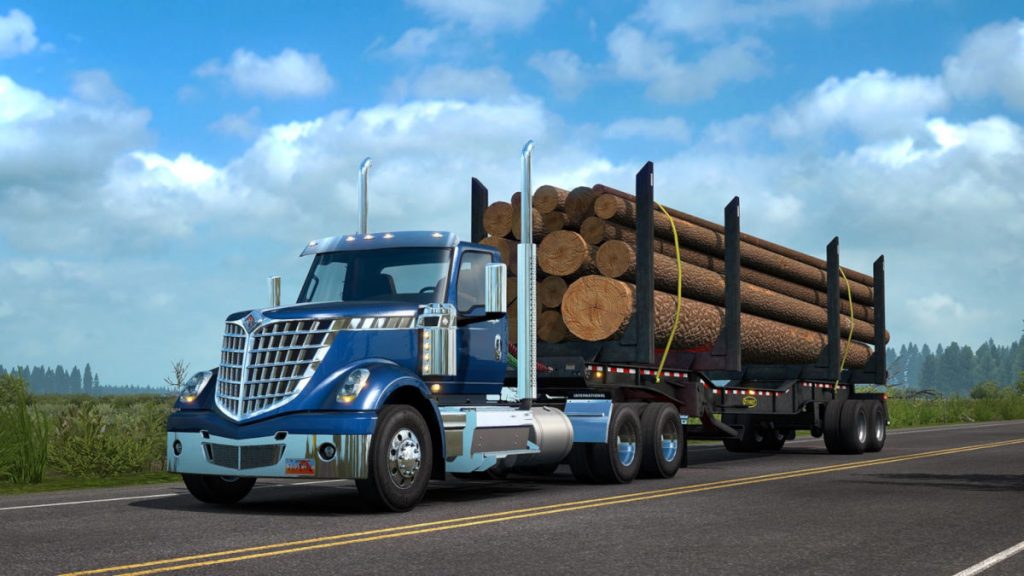 The next addition we know is in the works for American Truck Simulator is the Freightliner Cascadia, which was revealed in a December 2018 livestream as scheduled for 2019.
American Truck Simulator is available for the PC, and you can download it via Steam.